Phase Seamless Bra
Phase Seamless Bra ensures you a new kind of quality - never seen before combination of gentle fabric, maximum comfort and modern, feminine design. Thanks to ventilating seamless mesh panels your skin can breathe, and you can enjoy the most fashionable look and the highest comfort. Be the proof, that gym and subtlety can go hand in hand with Phase Seamless Bra.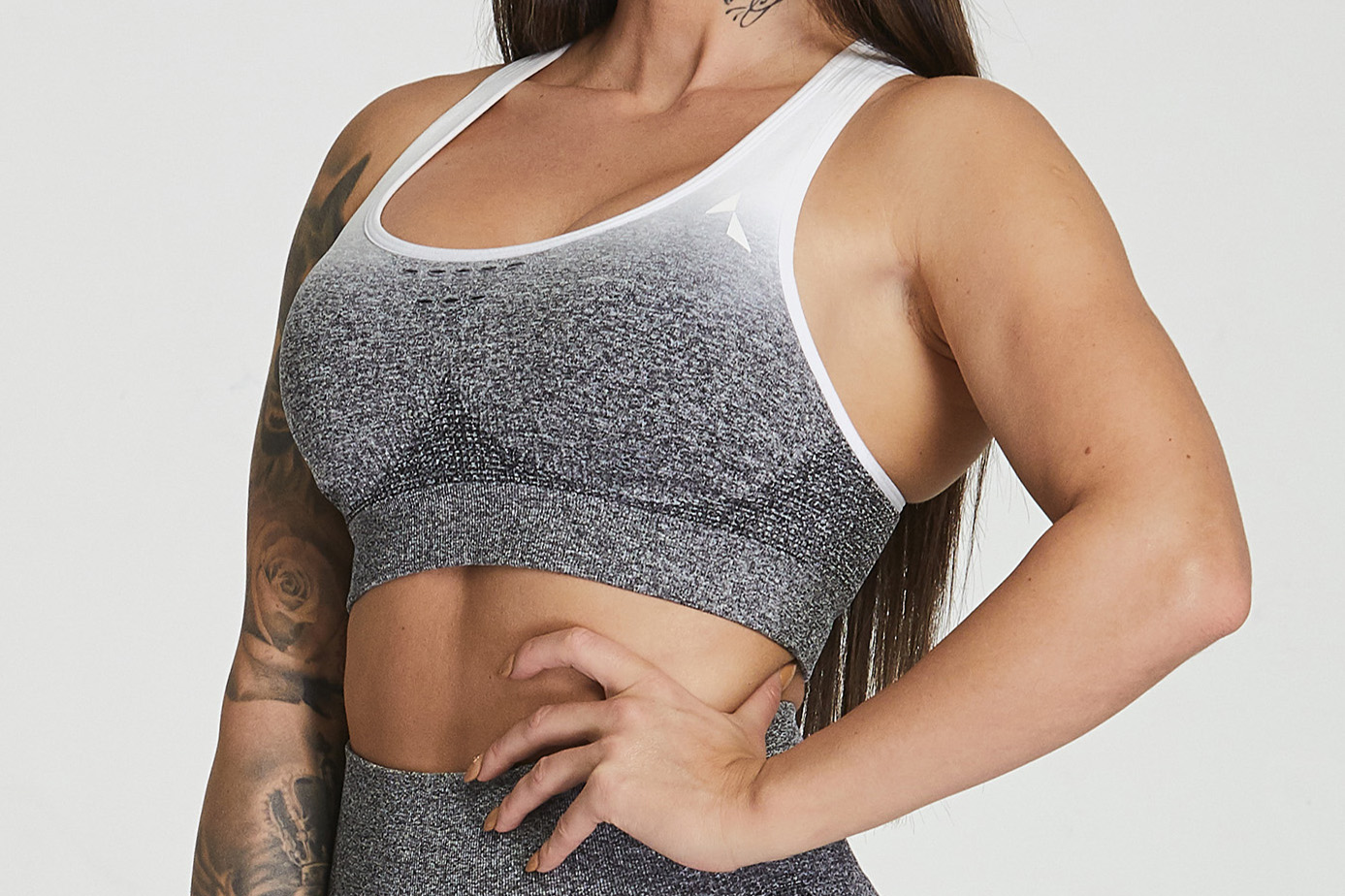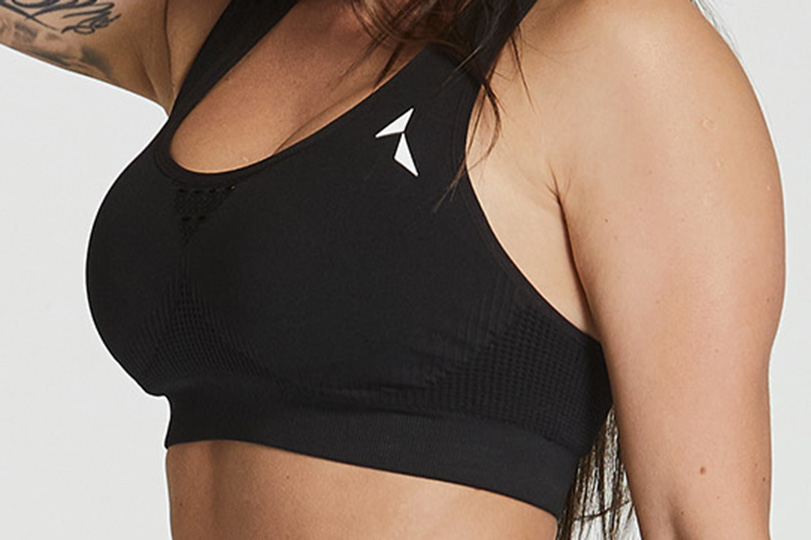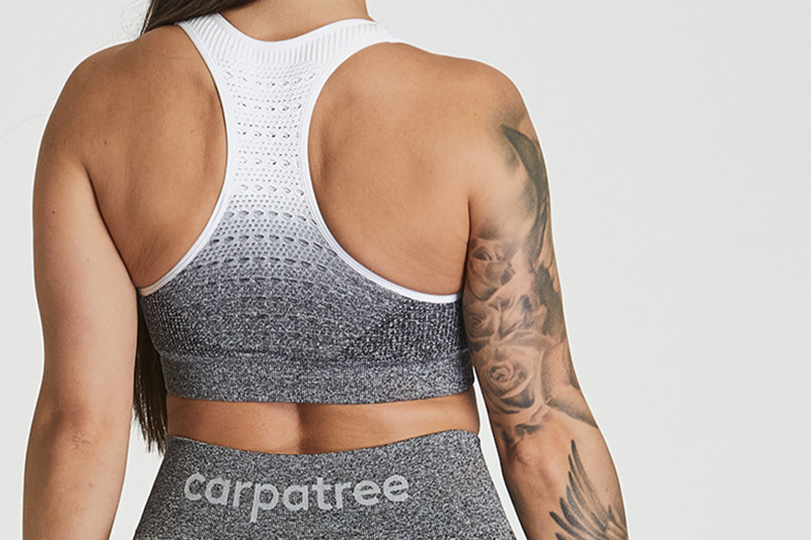 ✔ COMFORTABLE USE
Specialistic technology used in seamless production doesn't limit your movement and guarantees maximum stretching resistance. At the same time, it doesn't cause skin irritation and scratches even while doing your best at the hardest workout sessions.
✔ NO SEE-THROUGH
Soft fabric features and unique, dense knit that is completely no-see-through. Dynamic fabric density level makes Phase seamless bra totally no see-through.
✔ REMOVABLE PADS
You can be sure that after taking pads out, they will not deform in laundry.
✔ FIRM SUPPORT
High qulity fabric, with strong compressive characteristics, ensures you full comfort of usage during training.
✔ BREATHABLE MATERIAL
Lightweight and breathable polyamide yarn thanks to it's unique knit makes the product highly resistant to stretching and humidity.
✔ BEEFY FABRIC
Strong, resistant fabric, that provides maximum durability.
✔ VIVID COLOURS
Vivid and non-fadable colours, that makes you stand out from the crowd.
✔ VENTILATING SEAMLESS MESH PANELS
Highly breathable, especially during hard training sessions.
✔ MORE INFORMATIONS
Perfect for home and gym workout

Soft, high-end fabric

Quick drying and highly breathable material

Ventilating seamless mesh panels

Extremely elastic

Comfortable cut

Stabilizing cut

Modern and vivid colours

Designed in Poland

Material – 40% polyester, 54% polyamide, 6% elastane

Made in China
Frequently bought together
Reviews (7)
What customers think about this item?
Create a Review
May 19, 2023

PolecamBardzo wygodny, wytrzymały.

Purchase confirmed

September 24, 2021

RewelacjaStanik rewelacyjny, mam jeszcze burgundowy i zamówiłam butelkową zieleń. Oczywiście z leginsami do pary 🥰 Nie obciera, bardzo wygodny. Jestem zakochana w tym stroju, ogólnie bardzo dobra firma. Świetny kontakt z klienetem, ze zwrotami czy wymianą też żadnych problemów. No i szybka wysyłka ;)

Purchase confirmed

September 10, 2021

GenialnyTrzyma idealnie, nie drapie, nie obciera. Idealny biustonosz!

Purchase confirmed

March 4, 2021

SuperBardzo wygodny, dobrze trzyma, jedyny minus to że przy dłuższym treningu zaczyna trochę obcierać pod pachami

Purchase confirmed

October 14, 2020

POLECAM NA TRENING NA SILOWNI I W DOMU CWICZE TERAZ Z CHODAKOWSKA DUZO SKAKANIA I JEST SUPER

August 14, 2020

Najlepszy jaki miałam!Zamówiony rozmiar M (maialam wątpliwości miedzy M, a L) idealnie zbiera to co powinien. Świetne wykonanie,doskonały materiał i piękny wygląd. +1000 motywacji do treningu.

Purchase confirmed

April 28, 2020

Lepszy niż...Jest taka światowa mareczka, bardzo znana, ale jak to mówią - cudze chwalicie, swego nie znacie! Mam i z tamtej marki (kto wie, ten wie) i z tej i przysięgam, że tutaj jest o niebo lepiej! I dodatkowo to najlepszy stanik jaki mam z Carpatree.