Ultrabasic™ Seamless Leggings
Black
$59.99
Ultrabasic™ Seamless Leggings are a combination of simplicity and functionality, that you would love! Fabric smoothly lays on the body, seeming almost "blended" in your silhouette - there's nothing sticking out, nothing that creases, nothing that annoys you - and that's the most important thing in sports leggings. High waist will be perfect for you, if you love when leggings are optically shaping you figure.
ultrabasic leggings
seamless leggins
gym leggings
black
body shaping cut
Ultrabasic™ Seamless Leggings
Ultrabasic™ Seamless Leggings has their place among the classic products...and it's surely a place on the podium! Light, nice to touch, and breathable - those are only some of their advantages, that makes them perfect not only for training, but also for everyday activities. This highwaist seamless leggings will attract you with their look, but will keep you with quality, compressive, slimming belt and unique comfort!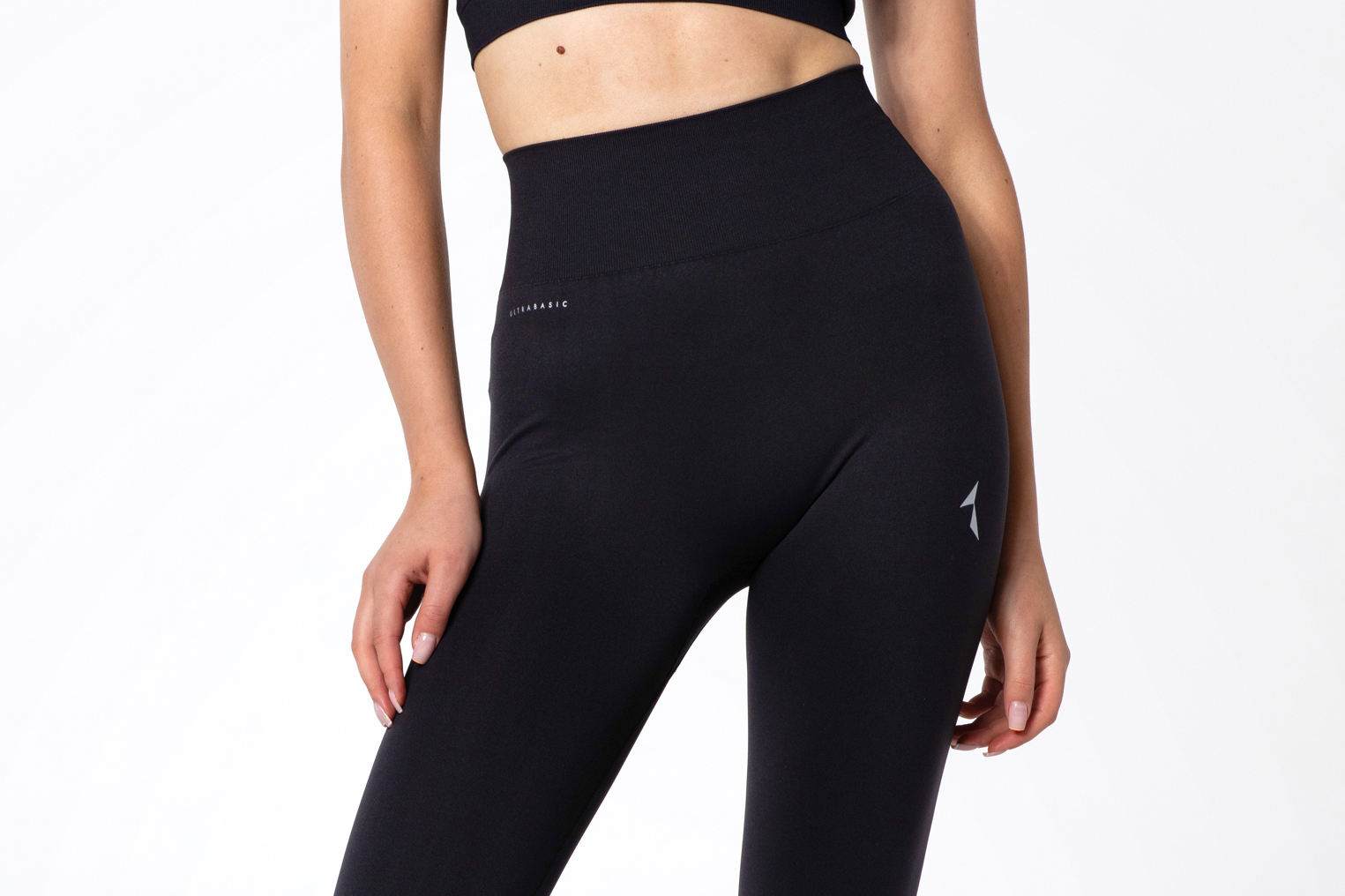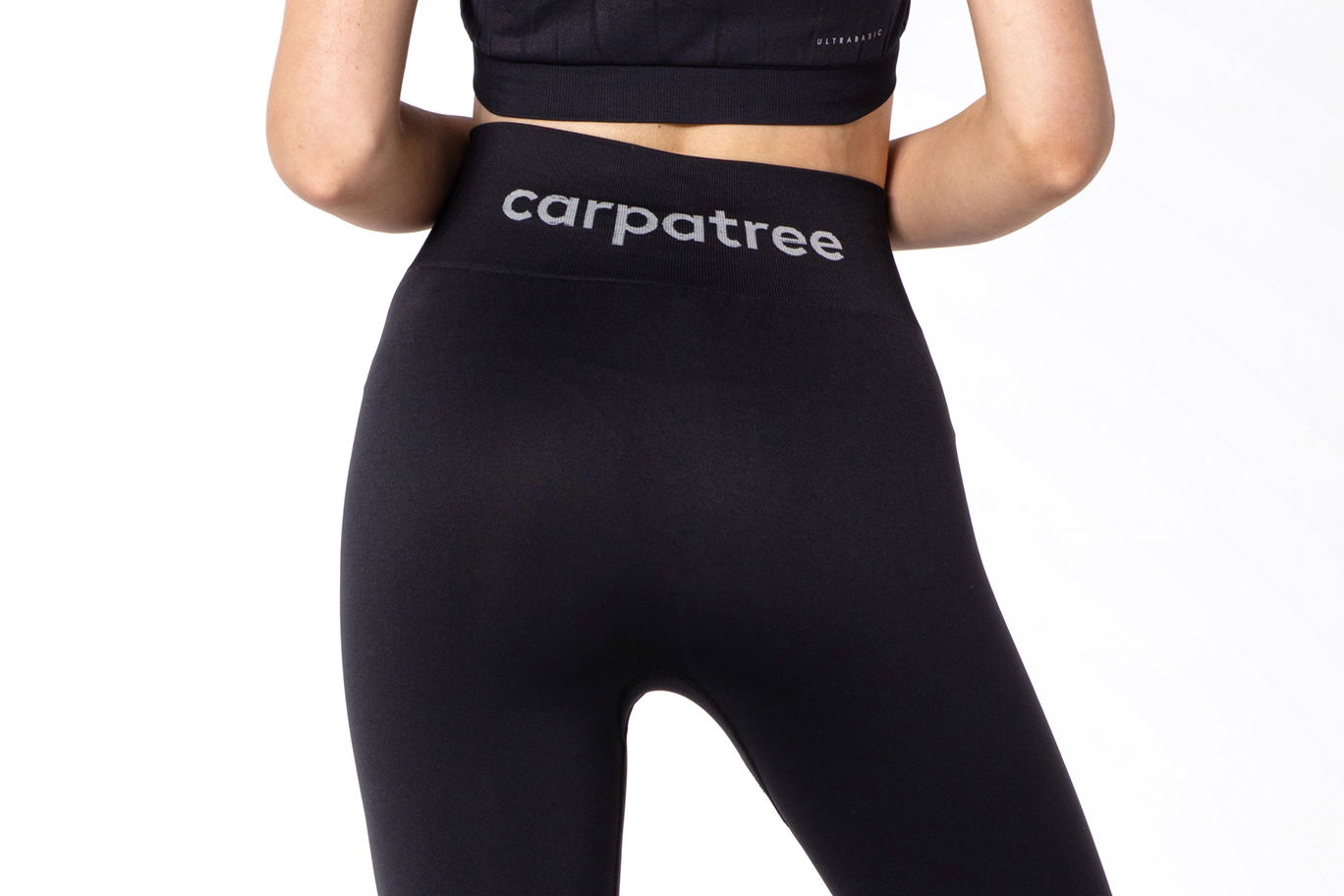 ✔ COMFORT OF USE
Thanks to specialistic technology, used in the production of material, it doesn't constrain your moves, and guarantees maximum level of tensile strength. It also doesn't cause any abrasions on the skin, even during the hardest workout.
✔ NON SEE-THROUGH MATERIAL
Nice to touch knitwear has a unique, dense weave, so you don't have to worry, that during traing something will be visible!
✔ HIGH WAIST
Waist, that has 9 centimeters in S size, guarantees perfect support during workout, hides possible imperfections and makes leggings stay in the right place (height of the belt slightly differs between sizes).
✔ SECOND SKIN
Soft, delicate and durable fabric, lays perfectly on the body, increasing your comfort during every activity.
✔ BREATHABLE FABRIC
Light, breathable, thermoactive yarn is a result of combination of poliamid and elastane.
✔ NO SEAMS
Seamless construction guarantees maximum comfort. During training you don't have to worry about any possible skin abrasions.
✔ INTENSIVE COLOR
Leggings, that doesn't loose color and doesn't fade - even after multiple washes, color is the same, as in the day of purchase.
✔ REFLECTIVE LOGO
Logo placed in our newest seamless collection, highlights its uniqness and premium quality.
✔ MORE INFORMATION
Designed for home and gym workout

Delicate, durable material

Fast drying and highly breathable

High waist

Comfortable cut

Stabilizing structure

Modern and visible colors

Designed and made in European Union (Poland)

Material – 92% polyamide, 8% elastane

Machine wash safe
Frequently bought together
Reviews (5)
What customers think about this item?
Create a Review
August 1, 2023

superwygodne takie na codzień

Purchase confirmed

December 6, 2021

PolecamŚwietna jakość, bardzo wygodne

Purchase confirmed

July 20, 2021

Najlepsza jakość, super wygodne

Purchase confirmed

March 13, 2021

Czy legginsy są takie grube jak te bezszwowe Phase?

Purchase confirmed

Sabcia

Ostrów Wielkopolski

February 18, 2021

Świetne :) Pierwsze legginsy, których na prawdę nie czuje. Tak jak napisane jak druga skóra, rozmiar taki jak mam normalnie