Model is 163cm high and wears a size S.
Model One Seamless Leggings
Black
$42.99
$46.99
Women's Black Model One Seamless Leggings. The most comfortable leggings you could ever ask for. They'll handle even the hardest workout sessions.
seamless
leggings
model one
comfortable
sporty
black seamless
Highwaist seamless leggings
High waist perfectly shapes your silhouette and guarantees the highest possible level of comfort. The unique, seamless cut is made for your self-confidence. A perfect compilation of a seamless cut and a high grammage fabric doesn't limit your moves. With our Model One, you will never be unspotted!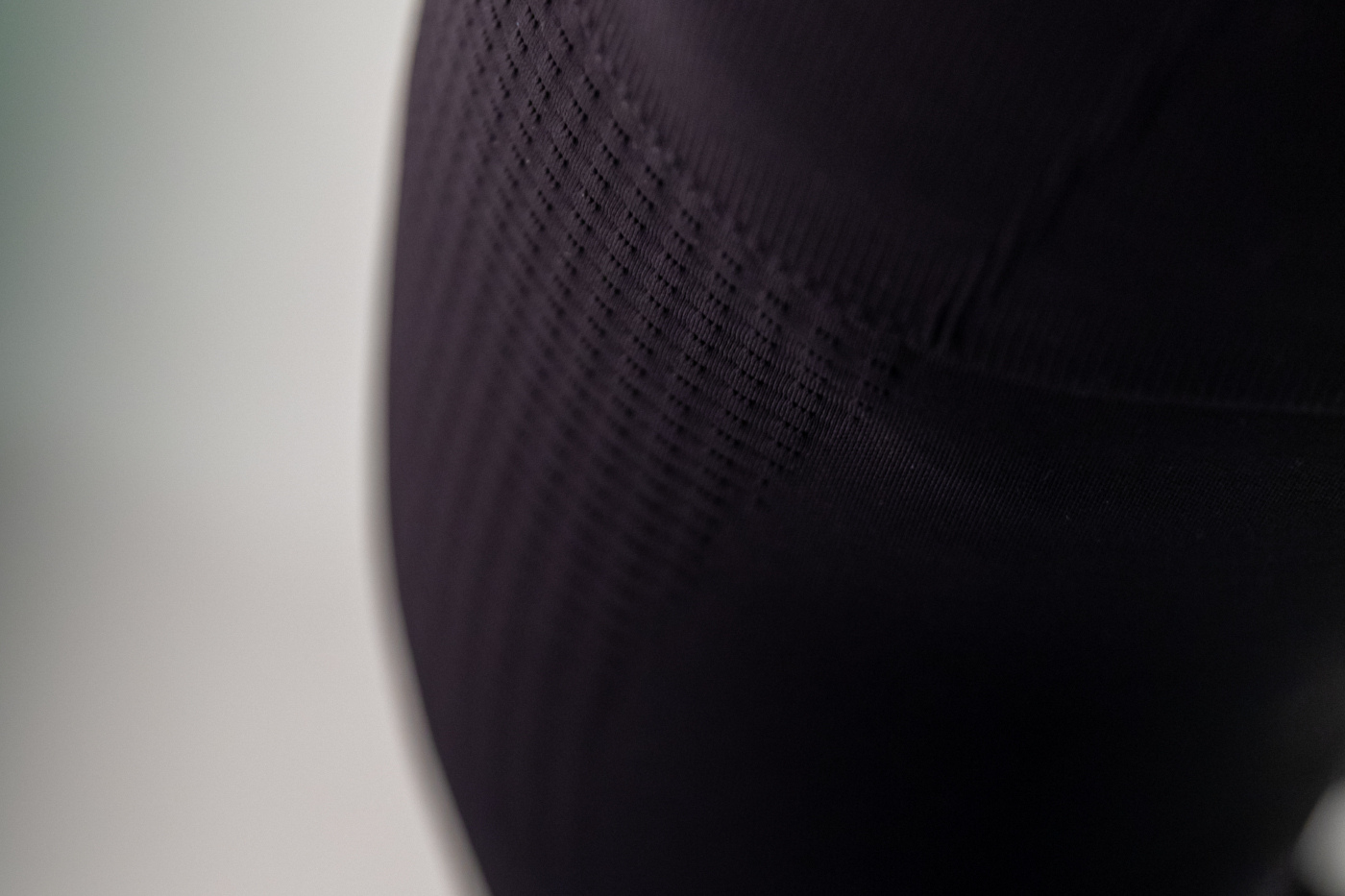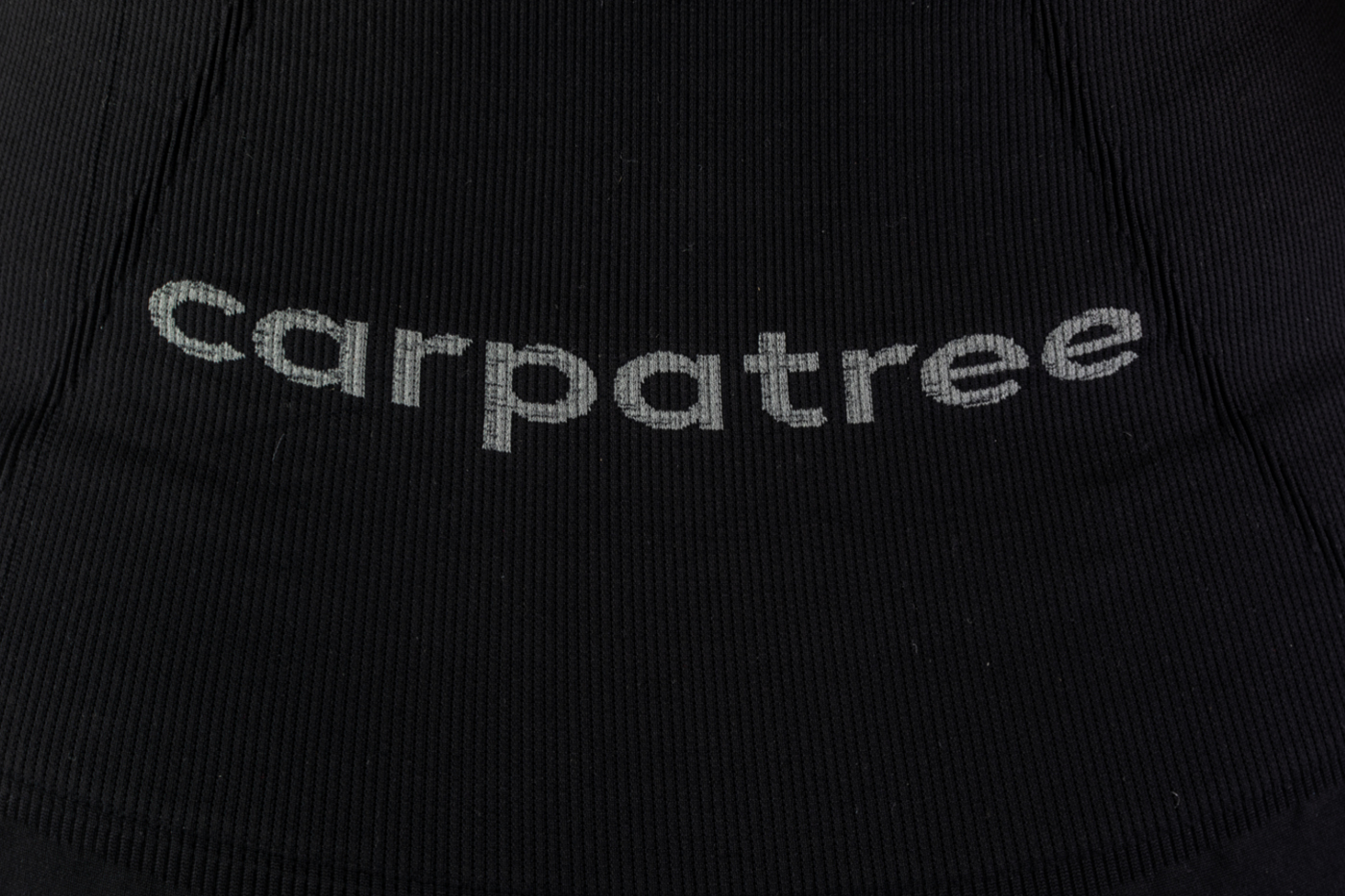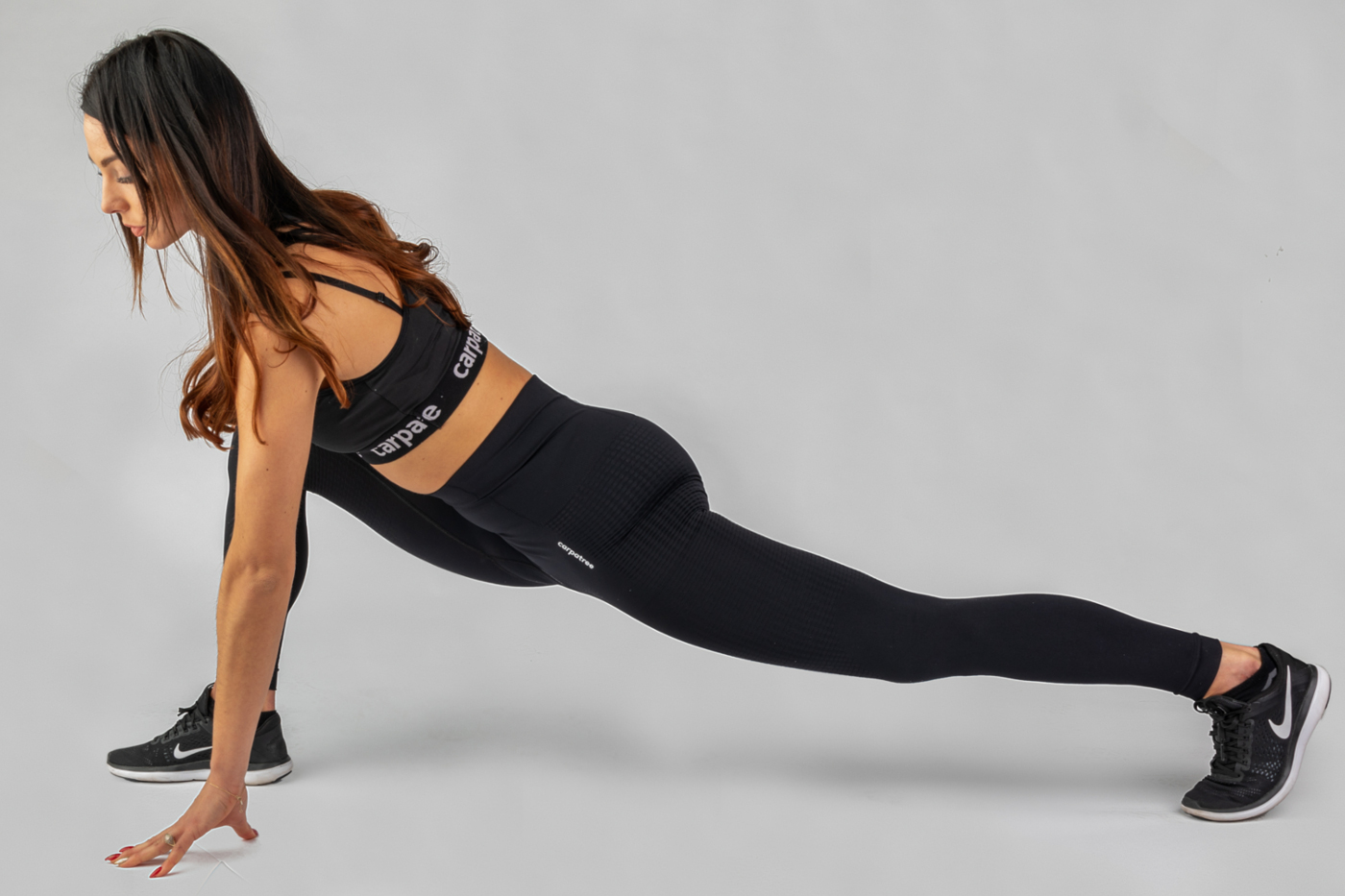 ✔ COMFORT
Specialistic technology used in seamless production doesn't limit your movement and guarantees maximum stretching resistance. At the same time, it doesn't cause skin irritation and scratches even while doing your best at the hardest workout sessions.
✔ NO SEE-THROUGH
Soft fabric features an unique and dense knit that is completely no-see-through. Dynamic fabric density level makes the higher parts of Model One leggings totally no see-through.
✔ HIGH WAIST
Wide, comfortable waist ends higher than on our clasic leggings, to give you even more comfort during workout.
✔ BREATHABILITY
Lightweight and breathable polyamide yarn thanks to it's unique knit makes the product highly resistant to stretching and humidity.
✔ SHARP COLOURS
Sharp and non-fadable colours make you stand out from the crowd.
✔ BODY SHAPING CUT
Body shaping cut is perfect for both professionals and amateurs starting their way to a perfect body.
✔ MORE INFORMATIONS
Perfect for home and gym workout

Soft, high-end fabric

Quick drying and highly breathable

Extremely elastic

Comfortable high waist

Slimming cut

Modern and sharp colours

Composition – 92% poliamide, 8% elastane

Material – 82% poliester, 18% elastan

Mashine wash safe

Produced in EU
Frequently bought together
Reviews (40)
What customers think about this item?
Create a Review
October 16, 2022

Super ale różnią się od oryginalnej wersji Model OneFajnie że wróciły, jednak nie jest to ten sam materiał co w oryginalnej wersji. Dodatkowo nie trzymają się tak dobrze jak oryginalne - mam na myśli, że podczas chodzenia muszę je podciągać, w oryginalnej wersji nie było z tym problemu, były bardziej obcisłe w pasie/brzuchu, no i może to kwestia właśnie innego materiału. Pomimo tych różnic i tak nadal nie mają konkurencji, a przede wszystkim zero prześwitu!

October 6, 2022

REWELACJANajlepsze legginsy na rynku. Bardzo się cieszę, że wróciły. Brawo. Świetnie modelują sylwetkę, wysmuklają nogi i pas. Bezszwowe wiec bez obaw robisz "martwe ciągi". ;-P Zamawiam kolejne!!!

Purchase confirmed

June 30, 2021

Dobre za drugim podejściemZamówiłam sobie te legginsy bo widziałam wiele pozytywnych komentarzy . W dotyku są mega świetne, czerń głęboka a nie taka wyszarzała, ładnie podkreślają nogi. Jednak te które dostałam miały problem ze szwem. Na szczęście okazało się że Carpatree dba o klienta i udało się wymienić na nowy model bez tej wady. Przechodziłam w nich cały dzień i rozumiem czemu dla wszystkich te legginsy to 10\10 !! Dodatkowy plus dla firmy że dba o klienta i wymiana odbyła się bezproblemowo.

Purchase confirmed

Weronika

Stare babice, Polska

December 19, 2020

CudneŚwietne legginsy, dobrze trzymają. Radzę wziąć rozmiar większe niż zazwyczaj nosicie. Ja zastanawiałam się między xs a s, bardzo dobrze, że zdecydowałam się na większe, bo i tak są baardzo ciasne :)

Purchase confirmed

December 10, 2020

KlaudiaŚwietne legginsy, mięsiste, rozciągliwe, super leżą, nie wcinają się w fałdki, ładnie wygładzają. Coś czuję, że kupię kolejne modele

Purchase confirmed

September 20, 2020

Sprawdzian w górachOstatnio przezylam najwiekszy wiatr w swoim życiu będąc w górach i jestem w ciężkim szoku jak rewelacyjnie poradziły sobie te legginsy. Są dość grube więc niebardzo wyobrażam sobie ćwiczenia w nich, ale wtedy sprawdziły się niesamowicie-ogromny i zimny wiatr byl po nogach w ogóle nieodczuwalny. Dodatkowo wlazłam gdzies w krzaki, przejechalam sobie po legginsach ostrymi galeziami i NIC, ani śladu,więc wytrzymałość 10/10

Sylvie

Brno, Česká republika

September 15, 2020

VýměnaLegíny jsou božské, ale i když mám přes boky 94 cm dle tabulek S, mám je hrozně narvané a špatně se oblékají. Chtěla bych se zeptat nechcete někdo provést výměnu? Z úplně nových S na M :) díky :) email:sylviesw31@gmail.com

Purchase confirmed

August 19, 2020

NAJLEPSZEMoje ulubione leginsy bezszwowe. Idealnie dopasowane do sylwetki.

August 19, 2020

Cudowne!Najlepsze leginsy bezszwowe jakie mam , bardzo wygodne . Bardzo szybko przyszły. Polecam serdecznie , warte swojej ceny.

July 14, 2020

Boskie!Te legginsy to po prostu sztos. To są moje pierwsze bezszwowe, zawsze nosiłam legginsy ogólnie znanych firm produkujacych odzież sportową. Jednak odkąd przyszły do mnie puerwsze dwie pary z carpatree nie chce nosić innych. Nic nie prześwituje, mega trzyma, żadnego camel toe. Ideolo!!!

Purchase confirmed

Natalie

Zlin, Czech Republic

July 3, 2020

amazingThese leggins are win-win. The prize is acceptable and they are amazing. Pretty stretchy, squat approvable, so smooth at a touch! I highly recommend them

June 22, 2020

Gorąco zachęcam do zakupuLegginsy wygodne, mój ulubieniec na treningi, nie prześwitują, a nie są grube, co drażniło mnie u konkurencyjnych marek, a ten wysoki stan- marzenie <3

Purchase confirmed

Malwina

Skierniewice, Polska

June 7, 2020

SuperNie prześwitują, miły materiał, mega wygodne. jakość pierwsza klasa :)

May 22, 2020

Petarda !Dziś do mnie doszły i jestem zachwycona ! Wysoki stan który idealnie trzyma wszystko w ryzach do tego gruby materiał niekrępujący ruchów. To mój pierwszy model ale nie ostatni !

Purchase confirmed

May 19, 2020

Mega gruby splot. Nic nie prześwituje, nawet przy wypiętych pośladkach. Bardzo wygodne. Dla mnie ogromnym plusem jest ich długość :) Mam 180 cm wzrostu i pasuje rozmiar M :) chyba je kocham :)

Purchase confirmed

May 11, 2020

Polecam ❤️Legginsy jak druga skóra 😍, są bardzo wygodne i nie prześwitują. Z pewnością to zamówienie nie będzie ostatnie, już planuje kolejne! 🤸🏽‍♂️😊

Purchase confirmed

May 7, 2020

Porządnie wykonaneU mnie podstawowym zadaniem przy zakupie leginsów jest test martwego ciągu i nie ma tutaj oceny od 1 do 5. Albo zdają, albo oblewają ;) Te zdały go wielokrotnie!

April 20, 2020

Najlepsze!Jestem zachwycona tymi legginsami, bardzo wygodne! Jakość materiału powalająca, godne polecenia - warte swojej ceny. Jak najbardziej na plus.

Purchase confirmed

Joanna

Chamrousse, Francja

April 15, 2020

HmmmOgromnym plusem dla tego modelu jest to, że jest bardzo długi. Mam 185cm wzrostu i są idealne. Problem w tym, że rozmiar tego modelu odbiega od innych. Wszystkie legginsy zamówione w rozmiarze L są idealne, a te o wiele za duże.

Purchase confirmed

April 14, 2020

Klasyka klasykNajwygodniejsze jakie miałam, inne firmy się nie umywają

April 5, 2020

Jakość petardaŚwietne leginsy, trzymają wszystko co mają trzymać na miejscu. Brakuje im tylko podklejki, żeby lepiej trzymały się brzucha. Ale i tak jestem bardzo zadowolona i na pewno na tych 2 parach się nie skończy :) I przesyłka ekspresowa! 2 dni i paczka była u mnie.

Purchase confirmed

February 5, 2020

SuperNajlepsze leginsy jakie mialam !

Purchase confirmed

January 19, 2020

OK, ale bez zachwytuSą w porządku...ALE nie zachwyciłam się, nie zakochałam się. Mam 3 pary legginsów z wysokim stanem nie-bezszwowych i zdecydowanie bardziej mi odpowiadają.

Purchase confirmed

January 1, 2020

SuperDziewczyny te leginsy sa jedne z najlepszycch jakiem mam w swojej szafie, dlugo szukalam leginsow takich jak te, sa poprostu najlepsze :)

Purchase confirmed

November 20, 2019

Megasuper, najlepsze leginsy ever

Purchase confirmed

November 20, 2019

Najlepsze!Super jakość, warte swojej ceny, godne polecenia!

Purchase confirmed

October 11, 2019

KOCHAM! Przysięgam, że to najlepsze legginsy jakie miałam <3

Zofia

Miasteczko Śląskie, Polska

September 27, 2019

Idealne!Mogłabym w nich chodzić non stop! Polecam bardzo! :)

Purchase confirmed

September 23, 2019

naj naj naj najnajlepsze:) kocham je :D

September 20, 2019

POLECAM <3

September 13, 2019

Idealne!Dużo o nich slyszałam i w końcu je zamówiłam, musze przyznać, że są naprawdę świetne. Normalnie jak druha skóra! Dodatkowo wysyłka trwała 5 dni i wszystko poszło bardzo sprawnie, polecam :)

September 13, 2019

mistrzosstwo świata, idealnie dopasowane i super wygodne

September 13, 2019

Świetny krój, a brak szwów to ogromna zaleta. Pozdrawiam

September 13, 2019

cudo, na pewno kupie jeszcze inne kolory:)

September 12, 2019

Klasyka :)Pasują do wszystkiego i do tego są mega wygodne.

September 11, 2019

CUDO!!!! NAJLEPSZE LEGGINSY W MOJEJ SZAFIE

September 11, 2019

polecam z czystym sumieniem

September 11, 2019

piękne i wygodne

February 18, 2019

Najwygodniejsze gacie jakie miałam!!!

September 11, 2018

NAJWYGODNIEJSZE LEGGINSY JAKIE MIAŁAM, SĄ JAK DRUGA SKÓRA!