Model is 163cm high and wears a size S.
Model One Seamless Leggings
Grey
$25.99
$45.99
Women's Grey Model One Seamless Leggings. The most comfortable leggings you could ever ask for. They'll handle even the hardest training.
seamless
leggings
model one
comfortable
sporty
grey
grey seamless
Highwaist seamless leggings
High waist perfectly shapes your silhouette and guarantees the highest possible level of comfort. The unique, seamless cut is made for your self-confidence. A perfect compilation of a seamless cut and a high grammage fabric doesn't limit your moves. With our Model One, you will never be unspotted!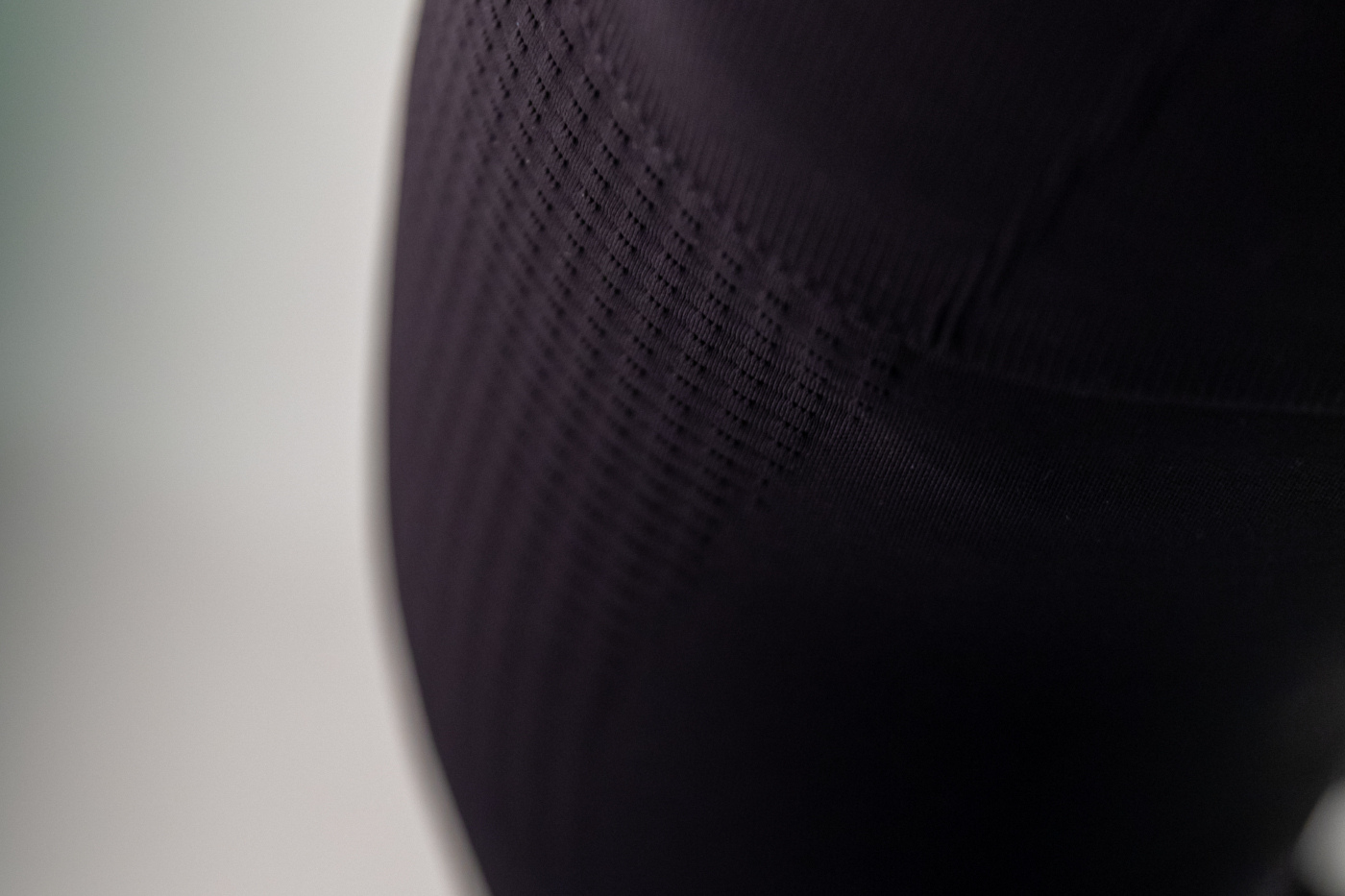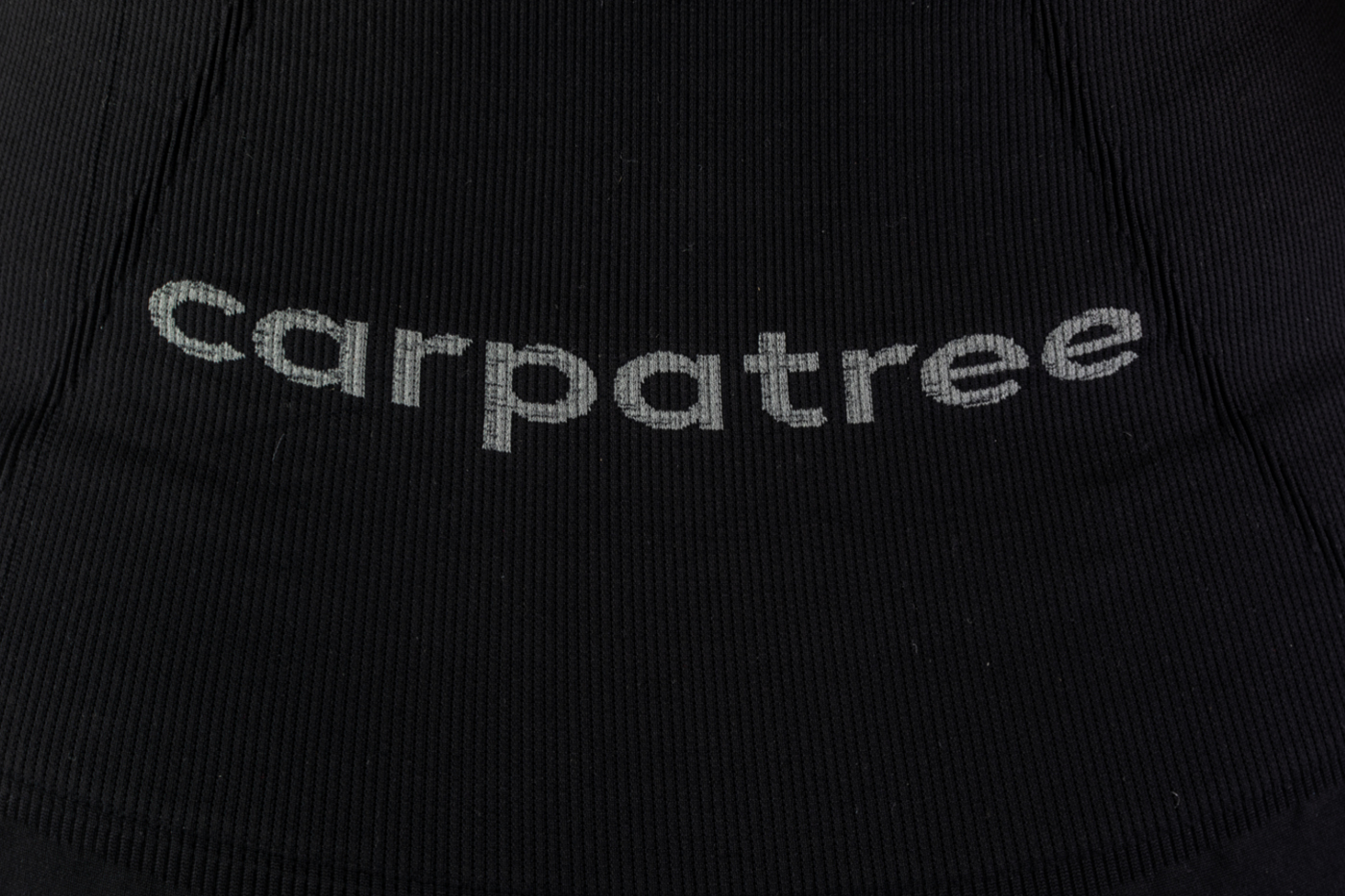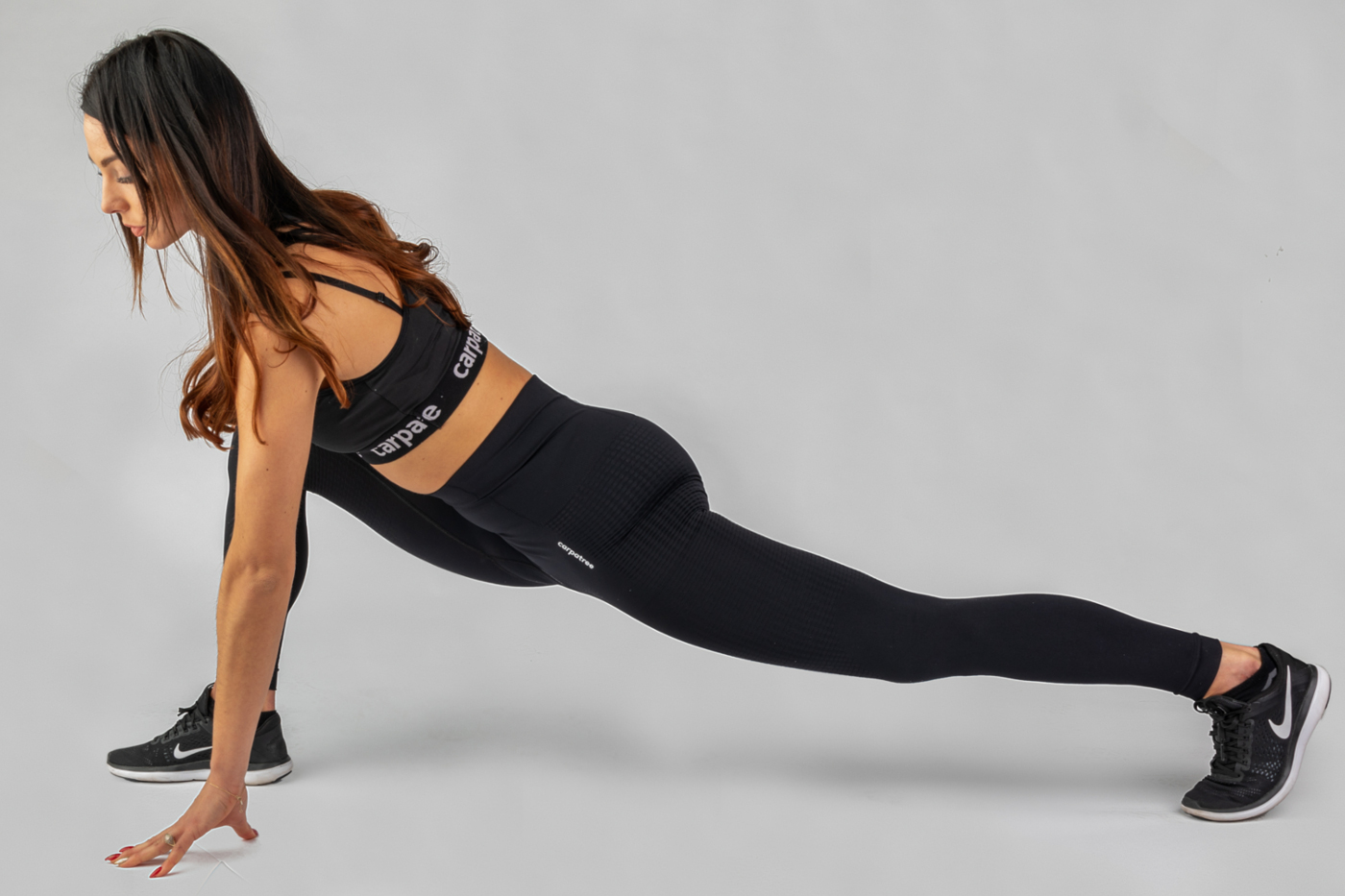 ✔ COMFORT
Specialistic technology used in seamless production doesn't limit your movement and guarantees maximum stretching resistance. At the same time, it doesn't cause skin irritation and scratches even while doing your best at the hardest workout sessions.
✔ NO SEE-THROUGH
Soft fabric features an unique and dense knit that is completely no-see-through. Dynamic fabric density level makes the higher parts of Model One leggings totally no see-through.
✔ HIGH WAIST
Wide, comfortable waist ends higher than on our clasic leggings, to give you even more comfort during workout.
✔ BREATHABILITY
Lightweight and breathable polyamide yarn thanks to it's unique knit makes the product highly resistant to stretching and humidity.
✔ SHARP COLOURS
Sharp and non-fadable colours make you stand out from the crowd.
✔ BODY SHAPING CUT
Body shaping cut is perfect for both professionals and amateurs starting their way to a perfect body.
✔ MORE INFORMATIONS
Perfect for home and gym workout

Soft, high-end fabric

Quick drying and highly breathable

Extremely elastic

Comfortable high waist

Slimming cut

Modern and sharp colours

Composition – 92% poliamide, 8% elastane

Material – 82% poliester, 18% elastan

Mashine wash safe

Produced in EU
Reviews (16)
What customers think about this item?
Create a Review
January 13, 2022

Super. Materiał gruby i nie prześwituje. Trzymają się na swoim miejcu. Polecam wziąć o rozmiar większe jeśli się jest na granicy rozmiaru.

June 18, 2021

Bardzo dobreNajlepsze jakie miałam, warte swojej ceny.

May 25, 2021

superJestem bardzo zadowolona. Materiał gruby i nie prześwituje. Wydaje mi się, że warto wziąć o rozmiar większe jeśli się jest na granicy rozmiaru, ponieważ są mniej rozciągliwe/ elastyczne niż modele z serii Spark czy Libra.

April 20, 2021

SUPERŁadne, wygodne, nie widać śladów potu idealne do ćwiczeń

March 17, 2021

IdealneWygodne, super materiał. Rozmiar zgodny z tabelą. Leżą idealnie, są boskie.

December 29, 2020

PolecamLeginsy super jakości to na pewno :) Rozmiar M, na moim 38 pasował dobrze, czułam że nogawki raczej dłuższe niż na mój wzrost 161, więc pewnie wyższe osoby bedą zadowolone :P Cieszę się że wzbogacily moją garderobę!

December 15, 2020

Świetne!Obawiałam się, że leginsy mimo sprawdzenia rozmiarówki będą źle leżały. Okazało się, że są IDEALNIE dopasowane do mojej figury. Przy moim wzroście 177cm nie są ani za krótkie przy kostkach, ani w pasie. Wybrałam rozmiar M. Mega wygodne. Nic mi w nich nie przeszkadza. Bardzo polecam!

August 20, 2020

Wspaniałe!Szybka dostawa, produkt zgodny z opisem na stronie internetowej. Rozmiar idealny mimo początkowych obaw. Idealnie sprawdzają się podczas ćwiczeń. Polecam! ❤

June 10, 2020

Świetne pierwsze wrażenieNormalnie noszę rozmiar M lub 12 (UK), zamówiłam szare leginsy w rozmiarze M. Pierw ciężko się wcisnąć ale potem idealnie 'przytulały' sylwetkę. Bardzo wygodne, świetnie modelują ciało. Mam 176cm i długość jest idealna (nie za krótkie ani nie marszczą się na kostkach) więc dla sporo niższych dziewczyn mogą być długie. Jedyny minus (powód czemu dałam ocene 4,5/5) to te ciemne kreski pod pośladkiem,które na zdjęciach są idealnie pod pupą, a u mnie dobre 4cm pod. :)

Oliwia

Tomaszowice, Polska

May 17, 2020

Nie da się im nic zarzucić. Nawet nie spodziewałam się takiej jakości i oczywiście nie prześwitują!

May 1, 2020

Genialne!Te legginsy są po prostu cudowne. Bardzo ładnie prezentują się na ciele. Materiał przyjemny i nie prześwituje. Niesamowity komfort podczas wszelkich aktywności fizycznych.

October 2, 2019

Mega!!!!!Są świetne, zaj##+*te i bez mniejszego zastanawiania się klikne po następne kolorki napewno.... Topy też do kolekcji dojdą!!! 😃😃🤩🥰😍💚💚

September 11, 2019

CUDOWNE!!!Pierwszy raz zdecydowałam się na legginsy bezszwowe (jakoś tak nigdy wcześniej nie miałam odwagi :P) i muszę przyznać, że... jestem zachwycona! Nie miałam pojęcia, że legginsy mogą być tak wygodne i jednocześnie tak modelować sylwetkę :O Rozmiar polecam wziąć taki jaki nosi się na co dzień, a jeśli jesteście na granicy rozmiarów, to lepiej większy - są elastyczne i nie "zjeżdżają" :) Ja teraz myślę nad bardziej szalonym kolorkiem, może zielony <3

August 13, 2019

Kupiłam z polecenia jednej dziewczyny na instagramie i jestem zachwyona!

August 13, 2019

super!wygoda i dizajn w jednym, jestem zadowolona!

June 11, 2019

świetna jakośćMiałam wiele droższych legginsów jednak żadne nie były takie porządne i wygodne jak te! Jestem zaskoczona, na przesyłkę trzeba było troszkę poczekać ale Panie w Biurze Obsługi były miłe i warto było! Zastanawiam się nad kolejnymi kolorami!