Highwaist seamless leggings
High waist perfectly shapes your silhouette and guarantees the highest possible level of comfort. The unique, seamless cut is made for your self-confidence. A perfect compilation of a seamless cut and a high grammage fabric doesn't limit your moves. With our Model One, you will never be unspotted!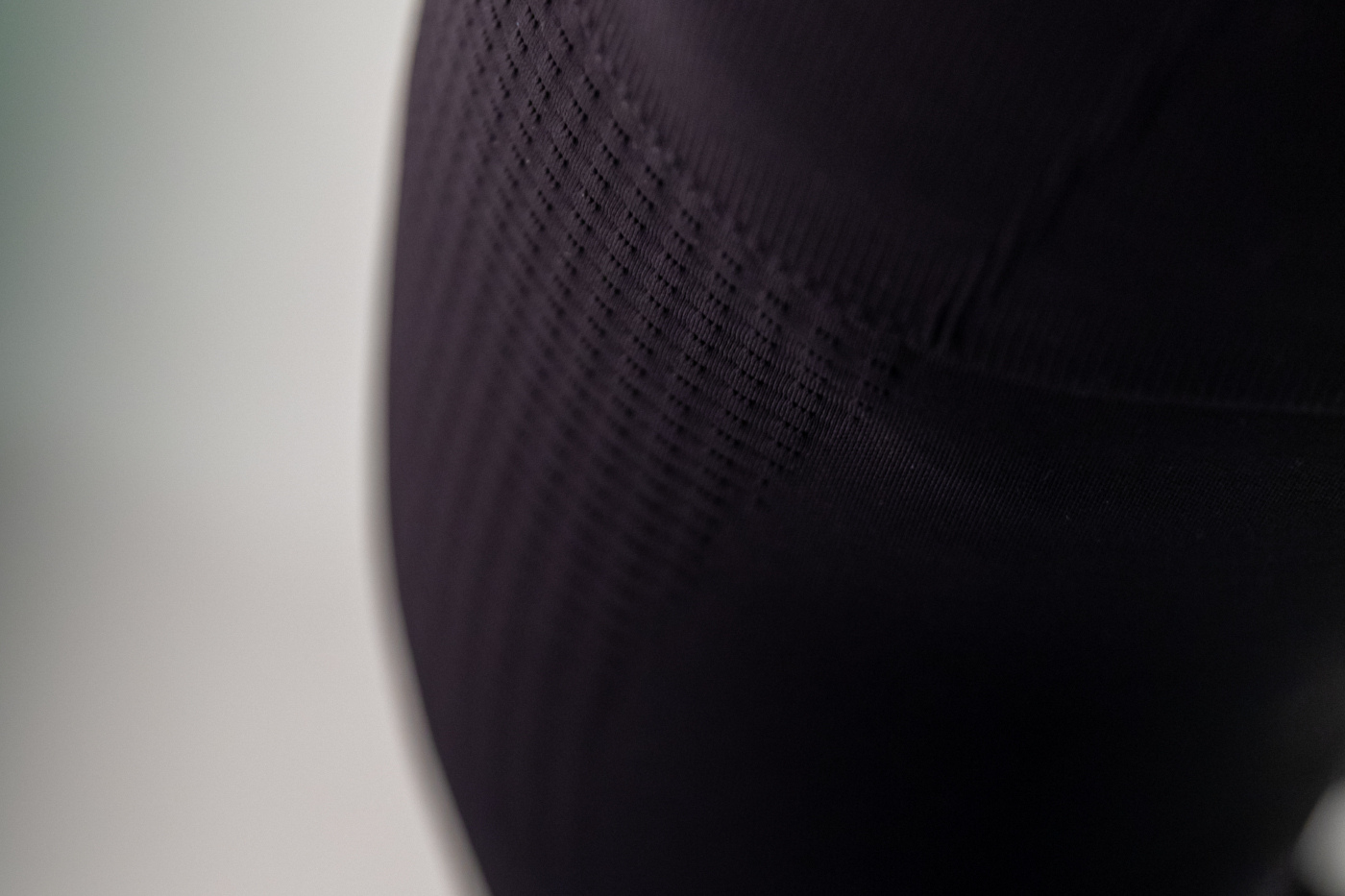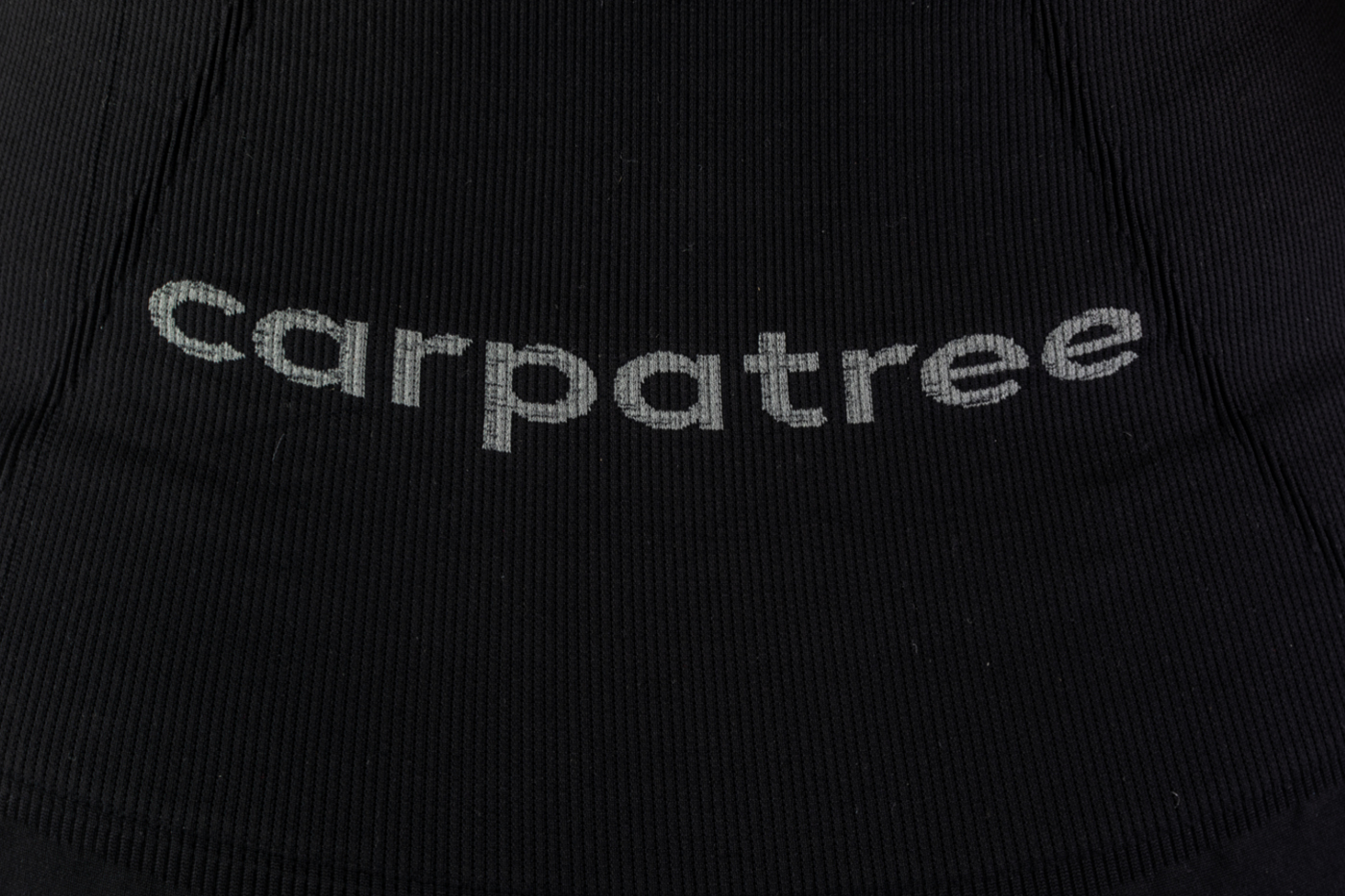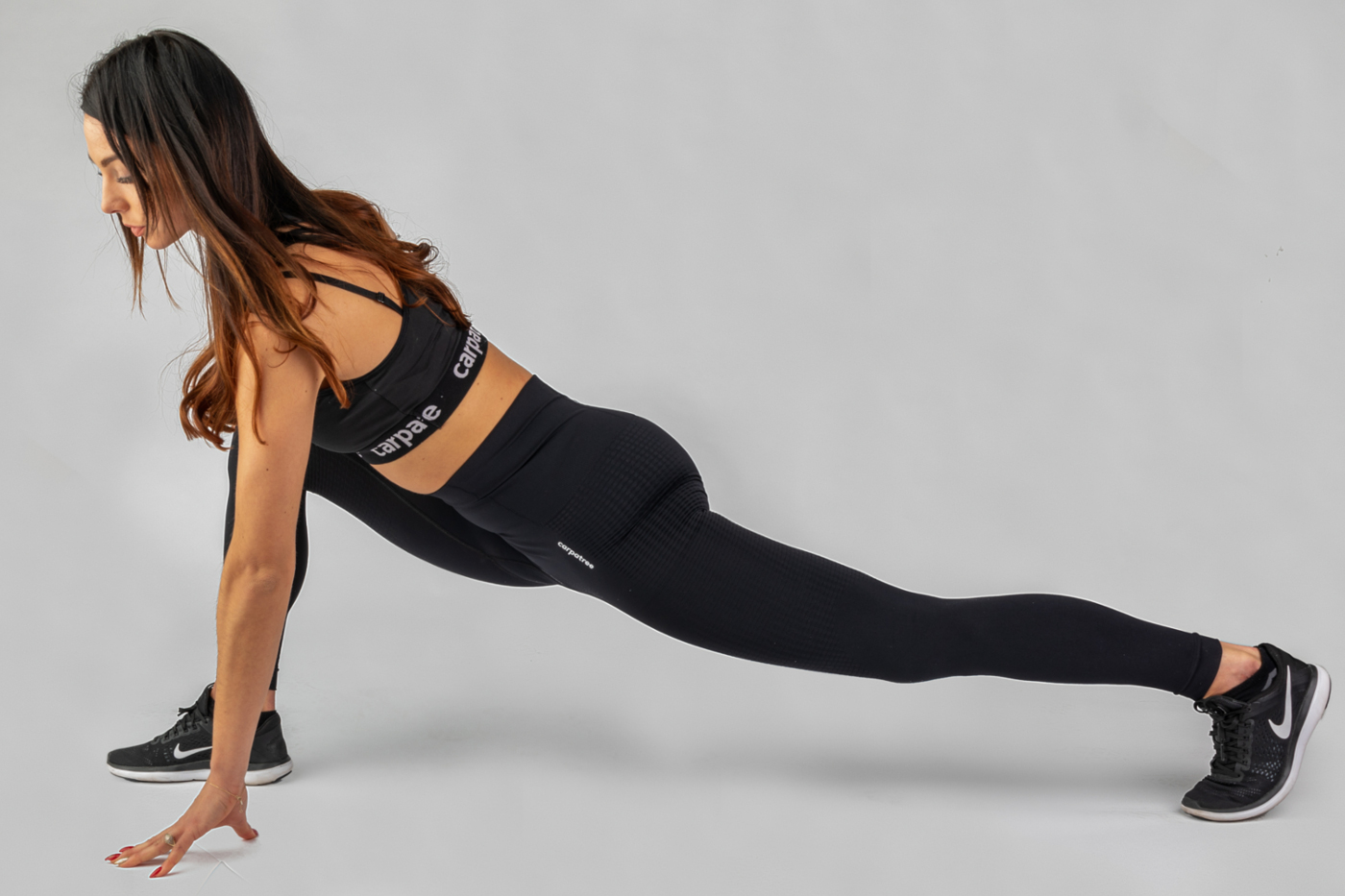 ✔ COMFORT
Specialistic technology used in seamless production doesn't limit your movement and guarantees maximum stretching resistance. At the same time, it doesn't cause skin irritation and scratches even while doing your best at the hardest workout sessions.
✔ NO SEE-THROUGH
Soft fabric features an unique and dense knit that is completely no-see-through. Dynamic fabric density level makes the higher parts of Model One leggings totally no see-through.
✔ HIGH WAIST
Wide, comfortable waist ends higher than on our clasic leggings, to give you even more comfort during workout.
✔ BREATHABILITY
Lightweight and breathable polyamide yarn thanks to it's unique knit makes the product highly resistant to stretching and humidity.
✔ SHARP COLOURS
Sharp and non-fadable colours make you stand out from the crowd.
✔ BODY SHAPING CUT
Body shaping cut is perfect for both professionals and amateurs starting their way to a perfect body.
✔ MORE INFORMATIONS
Perfect for home and gym workout

Soft, high-end fabric

Quick drying and highly breathable

Extremely elastic

Comfortable high waist

Slimming cut

Modern and sharp colours

Composition – 92% poliamide, 8% elastane

Material – 82% poliester, 18% elastan

Mashine wash safe

Produced in EU
Reviews (9)
What customers think about this item?
Create a Review
August 20, 2020

Wspaniałe!Szybka dostawa, produkt zgodny z opisem na stronie internetowej. Rozmiar idealny mimo początkowych obaw. Idealnie sprawdzają się podczas ćwiczeń. Polecam! ❤

June 10, 2020

Świetne pierwsze wrażenieNormalnie noszę rozmiar M lub 12 (UK), zamówiłam szare leginsy w rozmiarze M. Pierw ciężko się wcisnąć ale potem idealnie 'przytulały' sylwetkę. Bardzo wygodne, świetnie modelują ciało. Mam 176cm i długość jest idealna (nie za krótkie ani nie marszczą się na kostkach) więc dla sporo niższych dziewczyn mogą być długie. Jedyny minus (powód czemu dałam ocene 4,5/5) to te ciemne kreski pod pośladkiem,które na zdjęciach są idealnie pod pupą, a u mnie dobre 4cm pod. :)

Oliwia

Tomaszowice, Polska

May 17, 2020

Nie da się im nic zarzucić. Nawet nie spodziewałam się takiej jakości i oczywiście nie prześwitują!

May 1, 2020

Genialne!Te legginsy są po prostu cudowne. Bardzo ładnie prezentują się na ciele. Materiał przyjemny i nie prześwituje. Niesamowity komfort podczas wszelkich aktywności fizycznych.

October 2, 2019

Mega!!!!!Są świetne, zaj##+*te i bez mniejszego zastanawiania się klikne po następne kolorki napewno.... Topy też do kolekcji dojdą!!! 😃😃🤩🥰😍💚💚

September 11, 2019

CUDOWNE!!!Pierwszy raz zdecydowałam się na legginsy bezszwowe (jakoś tak nigdy wcześniej nie miałam odwagi :P) i muszę przyznać, że... jestem zachwycona! Nie miałam pojęcia, że legginsy mogą być tak wygodne i jednocześnie tak modelować sylwetkę :O Rozmiar polecam wziąć taki jaki nosi się na co dzień, a jeśli jesteście na granicy rozmiarów, to lepiej większy - są elastyczne i nie "zjeżdżają" :) Ja teraz myślę nad bardziej szalonym kolorkiem, może zielony <3

August 13, 2019

Kupiłam z polecenia jednej dziewczyny na instagramie i jestem zachwyona!

August 13, 2019

super!wygoda i dizajn w jednym, jestem zadowolona!

June 11, 2019

świetna jakośćMiałam wiele droższych legginsów jednak żadne nie były takie porządne i wygodne jak te! Jestem zaskoczona, na przesyłkę trzeba było troszkę poczekać ale Panie w Biurze Obsługi były miłe i warto było! Zastanawiam się nad kolejnymi kolorami!
Model One Seamless Leggings
Preorder Q&A



What preorder is?
Preorder gives you the possibility, to buy product, that is not aveliable, at the moment, on the store. Thanks to this function, client that bought the product, has a possibility to recive it before everyone else, when it is ready to send.



Who is preorder for?
Preorder is for everyone, that wants to book bestseller product, before is aveliable on the warehouse. Bestseller products are often sold out in a few hours, which brings the risk of overlook on delivery.



How long would i wait for preorder?
Usually, it takes 2 to 28 days, but on some exceptional occasions it could extend over that time. When you are deciding to purchase a preorder, take to consider, that product is on the phase of making, so there could be some unforseen delays.



How do i know, that product, that i want to buy, is on preorder?
Products, that are on preorders, are marked on red. To finalize purchase, you supposed to click "make a preorder" button. Button only appears below the preorder products.



When do i pay for preorder?
Payment takes place on the moment of purchase or in the moment of receiving order (if you choose this option of payment) - just like on regular orders.



Preorder versus sales?
Price on presales products is mandatory as from the day of purchase - it means, that if you buy product on the sale price, then you will recive product on this price.



When are you sending the orders, that contains products from preorders and also regular order products (mixed orders)?
Orders, that contains products from both categories (preorder and products aveliable on the store), will be send only after preorder product will be ready. If you need fast shipping, make two separate orders.