Phase Seamless Leggings
Black
$40.99
$50.99
Women's Black Phase Seamless Leggings. High waist, seamless technology, beefy fabric and ventilating mesh panels - everything in one product. Be your own motivation, for both - physique and style, with Carpatree Phase Seamless Leggings.
seamless leggings
phase seamless leggings
beefy fabric
gym leggings
seamless technology
black leggings
black seamless leggings
Phase Seamless Leggings
Phase Seamless Leggings are the combination of best features - seamless construction that is known by providing the best comfort, and delicate, feminine design, that makes you feel confident. By adding ventilating seamless mesh panels, we are trying to give you the best possible way, of saying, that you know what's up in the fashion, but also that you want to ensure breathing to your skin. Be the best athlete and trendsetter in one person!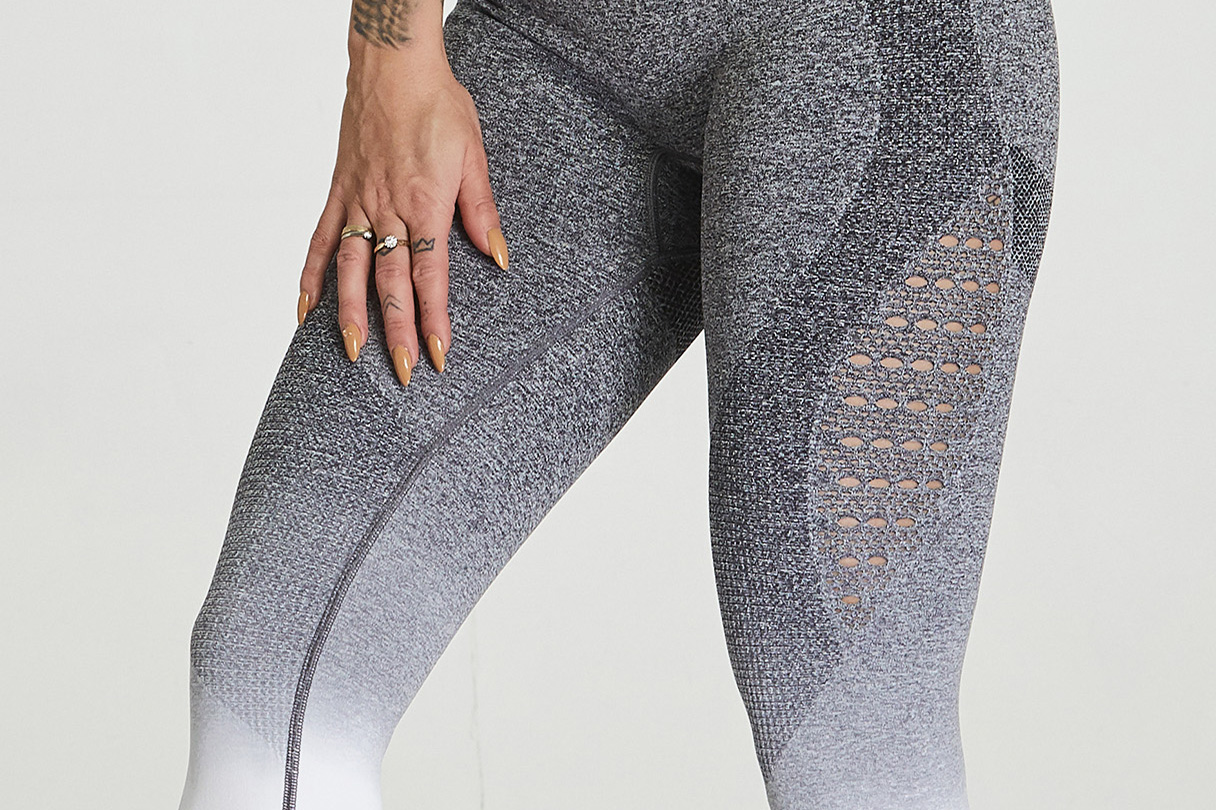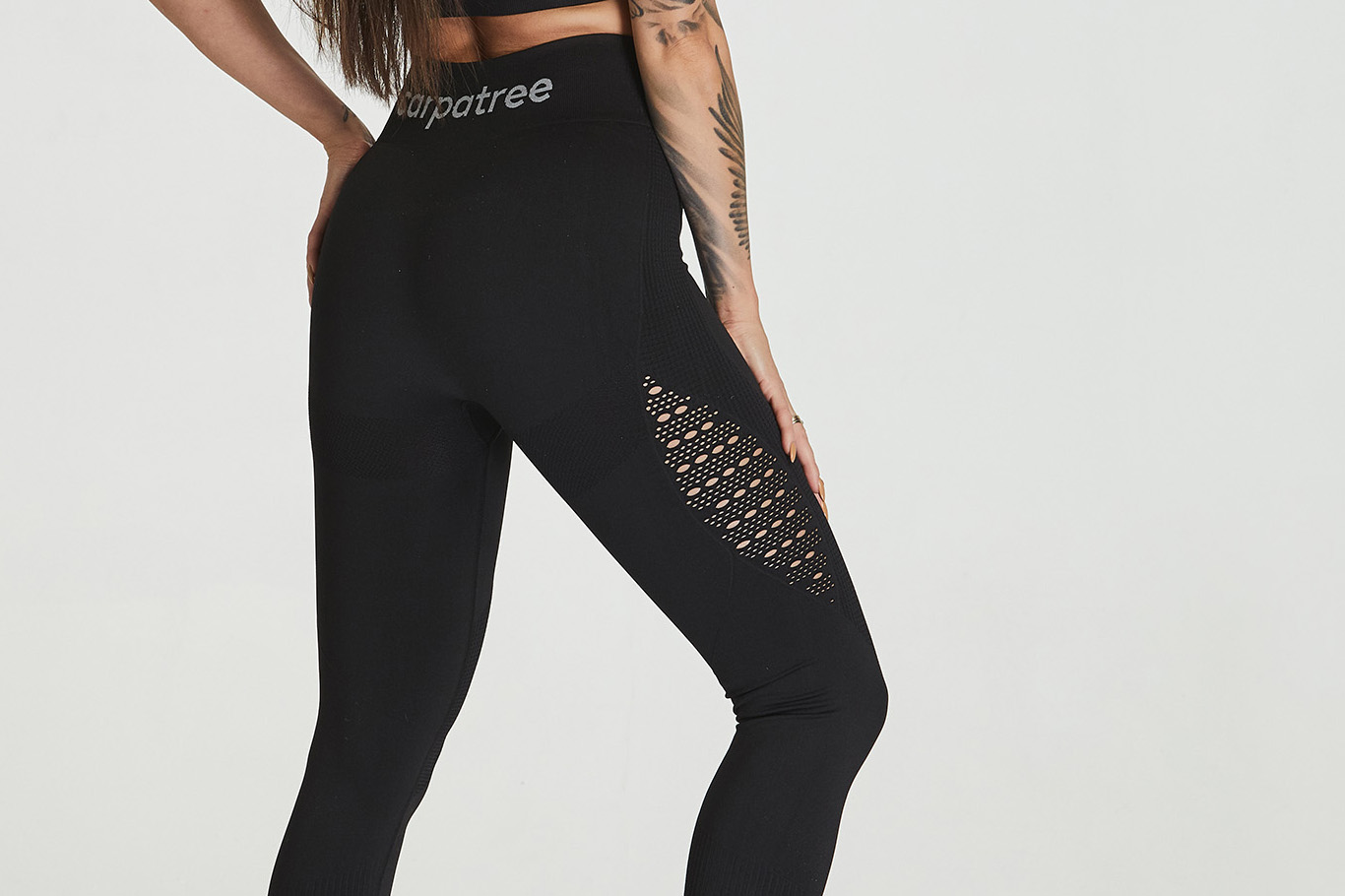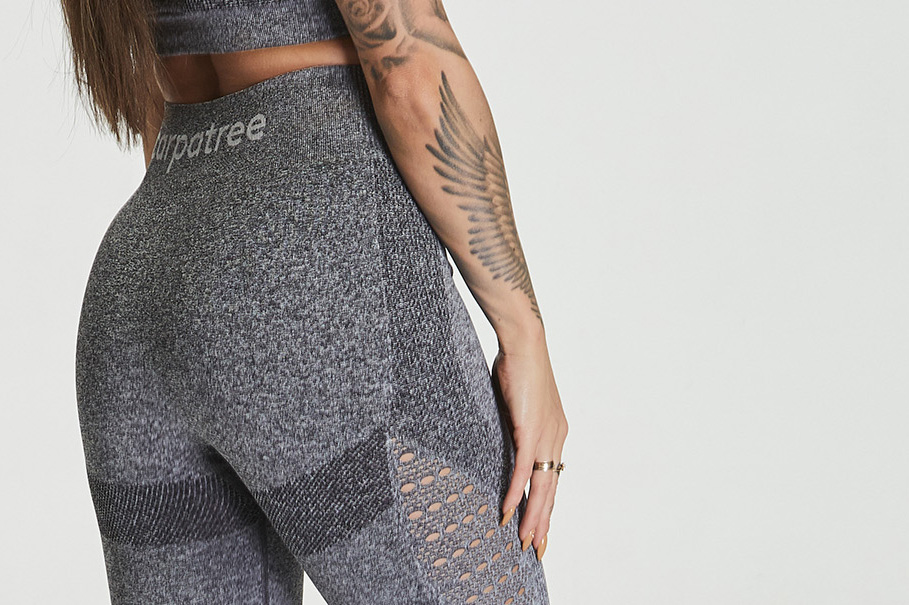 ✔ COMFORTABLE USE
Specialistic technology used in seamless production doesn't limit your movement and guarantees maximum stretching resistance. At the same time, it doesn't cause skin irritation and scratches, even while doing your best at the hardest workout sessions.
✔ NO SEE-THROUGH
Soft fabric features and unique, dense knit that is completely no-see-through. Dynamic fabric density level makes Phase Seamless Leggings totally no see-through.
✔ HIGH WAIST
Wide, comfortable waist ends high, but lower than on our Model One Seamless Leggings - in response to the requests of those of you, who likes to have not as high waist.
✔ FIRM SUPPORT
High qulity fabric, with strong compressive characteristics, ensures you full comfort of usage during training.
✔ BREATHABLE MATERIAL
Lightweight and breathable polyamide yarn, thanks to it's unique knit, makes the product highly resistant to stretching and humidity.
✔ BEEFY FABRIC
Strong, resistant fabric, that provides maximum durability.
✔ VIVID COLOURS
Vivid and non-fadable colours make you stand out from the crowd.
✔ VENTILATING SEAMLESS MESH PANELS
Highly breathable, especially during hard training seassions.
✔ MORE INFORMATIONS
Perfect for home and gym workout

Soft, high-end fabric

Quick drying and highly breathable material

Ventilating seamless mesh panels

Extremely elastic

Comfortable cut

Stabilizing cut

Modern and vivid colours

Material – 92% polyamide, 8% elastane
Reviews (20)
What customers think about this item?
Create a Review
February 9, 2022

Stunning leggings!I got these leggings and had them shipped to Italy. Very fast shipping, they arrived after only a week. They are my favorites right now, perfect for the gym. Recommend to everyone!!

July 27, 2021

NAJLEPSZE !!!Fantastyczny, poddający się materiał. Mega wygodne. Polecam z czystym sumieniem. Jak trening to tylko bezszwowe Phase by Carpatree. Ja w nich zumbuje :) Błagam... błagam Was o jedno... zróbcie całe CZERWONE... i ewentualnie fuksje jeśli mogę mieć takie życzenie. Czerwone w tym modelu... to moje marzenie

July 20, 2021

Najlepsza jakośćJakość jest na prawdę świetna, super wygodne

May 1, 2021

Wyjątkowe leginsyGrubszy materiał, nie prześwitują, nie zsuwają się w trakcie ćwiczeń, mega wygodne i super leżą, wzięłam rozmiar jaki zwykle noszę i są ok

April 19, 2021

Za szerokie w pasieSą z grubego materiału - mamy pewność, że nic nie prześwituje. Są trochę obcisłe w udach a lekko za luźne w pasie. Nie ma tragedii ale się mi przez to zsuwają. Wzięłam rozmiar M przy wymiarach 92/74/100. Ogólnie polecam, jedne z lepszych legginsów jakie miałam.

March 4, 2021

Najlepsze legginsy jakie miałam w życiuBardzo wygodne, miękkie, nie spadają, nie prześwitują. Lepsze niż model one (tamte są sztywniejsze i lekko się zsuwają)

December 29, 2020

FancyZamówiłam razem z Model One więc od razu porównałam oba modele i tamten troszke lepiej wypadł. Te leginsy są super jakości, z fikuśnymi dziurkami,piękne. Jedyny minus jest taki że leginisy są mało pasujące na sportową sylwetkę, sa bardzo ciasne w udach, i luzne w pasie. Marzy mi się aby gumka w pasie byla dwa razy szersza, to by było super podtrzymanie kapryśnego kobiecego brzuszka, np w "te" dni :) Tak czy siak z zakupu jestem zadowolona! Niech moc będzie z wami

December 19, 2020

Bardzo dobrze wykonaneJakość i wygląd super, jednak są mało rozciągliwe. Zamówiłam s, czyli rozmiar większe niż noszę. Następnym razem zdecyduje się na m, dla większego komfortu przy stretchingu

December 3, 2020

Idealne na moją figuręTo już drugie leginsy zakupione w tej firmie. Tym razem postawiłam na nowy deseń z dziurkami. Namówiłam koleżankę i nie zawiodłysmy się. Materiał fajnie spina sylwetkę .Nie rozciąga się po kilku razach. Materiał nie prześwituje.Brałam rozmiar M. Jestem bardzo zadowolona. Przetestowane w siłowni i na boksie.

November 29, 2020

+-Material gruby, nie przeswituje ale malo rozciagliwy. Zachecam do wziecia o numer wieksze niz nosicie. Ciekawy wzor, ktory od razu wyroznia sie z tlumu.

Katarzyna

Bielsko-Biała, Polska

November 26, 2020

Leginsy świetne, za wysoka cena dostawyLeginsy świetne, mają gruby nieprześwitujący materiał, dobrze modelują sylwetkę. Obsługa sklepu bardzo dobra ale uważam, że koszt dostawy jest za wysoki.

October 12, 2020

Pomijając, że czarny to zawsze dobry wybór, to wzorkii na tych legginsach sprawiają, że oceniam jest na 100/10

October 12, 2020

Ok, ale słabo rozciągliwePolecam wziąć rozmiar większe. U mnie wymiarami zmieściłam się w S, więc taki rozmiar zamówiłam. Wejść weszłam, ale bardzo ciężko się je zakłada, ponieważ bardzo słabo rozciągają się na nogach. Ogólnie fajne leginsy i pomimo tych słabo rozciągliwych nogawek można w nich ćwiczyć.

September 24, 2020

Legginsy nie prześwitują, dobry i mocny materiał, doskonale się ćwiczy

August 4, 2020

Najlepsze leginsy jakie w życiu miałamSą dość grube ale nie są sztywne, idealnie układają się do ciała, są na maksa wygodne, nie zjeżdzają, nie wpinają się, no i ten subtelny wzór, bomba. Mam już czarne i biało-szare, ale na pewno kolekcja się zwiększy o inne kolory :)

Elżbieta

Gorzów Wielkopolski, Polska

July 31, 2020

Najlepsze!Według mnie, są to najlepsze jakościowo leginsy na rynku!! Idealna długość-przy wzroście 176 sięgają poniżej kostki , wygodne, nie prześwitują,nie zsuwają się podczas ćwiczeń w domu i biegania! polecam!!!

June 14, 2020

Pierwsza klasa, bardzo polecam

June 8, 2020

Mocny, mięsisty materiał, są świetne

May 7, 2020

Really high quality. Can't wait to take them to the gym, because now i can only train in the house (bacause of the quarantine)

April 8, 2020

IdealneIdentyczne jak na zdjęciu. Polecam. Idealna długość i rozmiar. Nie prześwitują. Mocny materiał.