Model is 179cm high and wears a size S.
Classic Highwaist Leggings
Black
$30.99
$37.99
Women's Black Classic Highwaist Leggings. Combination of an original style and superior materials. That makes them a perfect choice, not only for your workout but also for everyday activities.
leggings
classic leggings
highwaist leggings
comfortable
sporty
black
black leggings
Classic Highwaist Leggings
High waist will make your workout even more comfortable. Thermoactive fabric, flat seams and stretchy, soft material let you train effectively and comfortably. Dynamic, energetic designs give you the opportunity to express yourself in hundreds of ways. This leggings are the combination of a unique style and superior materials. That makes them a perfect choice not only for your workout but also for any other free time.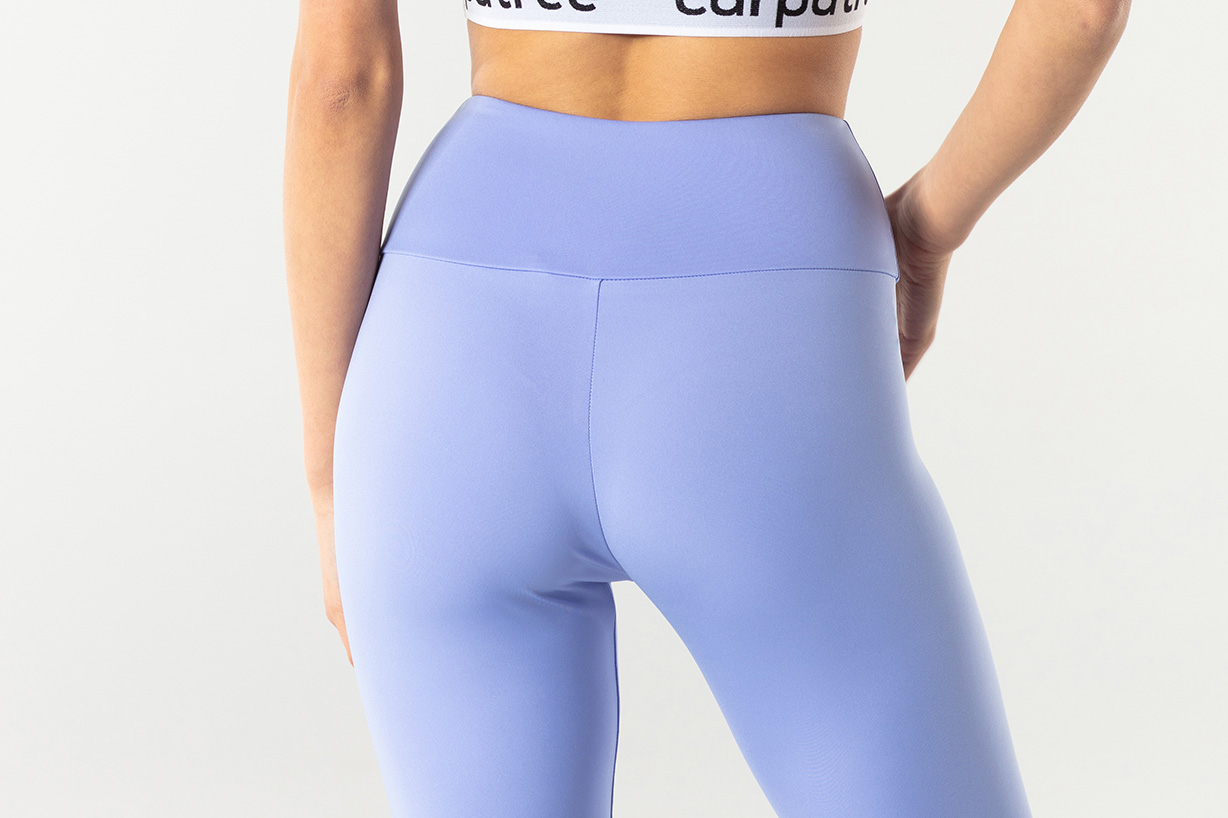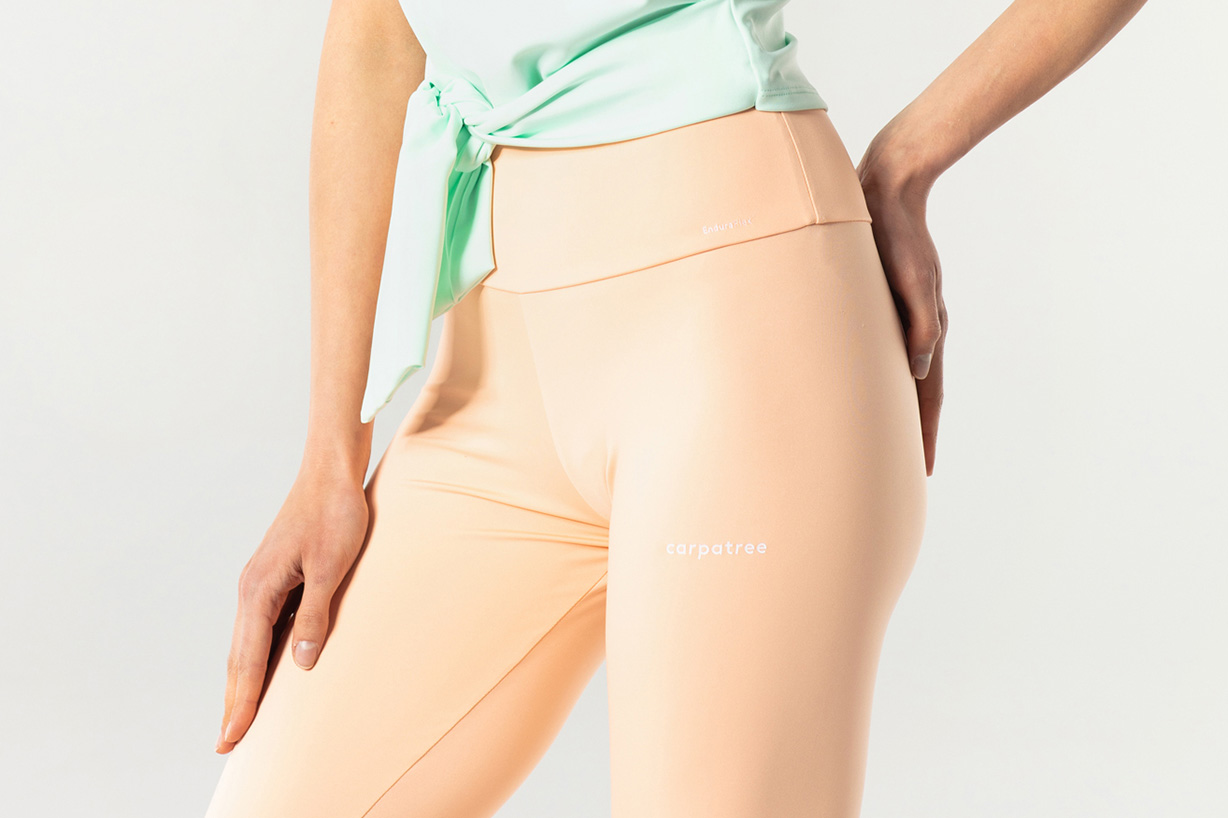 ✔ COMFORTABLE USE
Flat, specialized seams are stretching without constraining your moves. Seams don't squeezed on skin and don't scratch the body even with the greatest effort.
✔ NO SEE-THROUGH
The delicate knit has a unique, dense weave and melange structure, so no one can see-through even in deepest squats.
✔ HIGH WAIST
Wide, comfortable belt ends higher than usually to provide more comfort while workout.
✔ BREATHABLE KNIT
Light and breathable Enduraflex is highly resistant to stretching and transfers moisture to the outer parts of fabric thanks to the unique polyester twill weave.
✔ EXPRESSIVE COLORS
Intense, non-fading colors won't let you stay unnoticed.
✔ SPECIAL CUT
The unique cut models the silhouette and provides the right support at the strategic points of your body.
✔ COMFORTABLE WAIST
High waist makes every workout better!
✔ MORE INFORMATIONS
Perfect for home and gym workout

Soft and fine high quality knit

Fast-drying and highly breathable material

Flexible, non-squeezing seams

Comfortable high waist

Slimming cut

Expressive colors

Material – 92% poliester, 8% elastan

Mashine wash safe

Produced in European Union (Poland)
Reviews (28)
What customers think about this item?
Create a Review
Monika

Godów, Wodzisławski, ŚLĄSKIE, Polska

December 11, 2021

REWELACJA!!!Jakość najwyższa klasa; Rozmiar - sugerowałam się opiniami kupujących, dlatego wybrałam rozmiar mniejszy niż noszę i jest po prostu SUPER! Polecam!

November 24, 2021

Moje ulubione od dawna. Mam dwie pary czarne i winogronowe.

November 20, 2021

GenialneNajlepsze legginsy z tej firmy. Mam tez inne, ale te sa najlepsze. Extra material, nie przeswituja, mega wygodne i na codzień i do ćwiczeń. Jak druga skóra. Rewelacja. Polecam w 100%

September 10, 2021

IdealnePięknie leżą, podkreślają co powinny, a maskują boczki i niedoskonałości. Materiał miękki i elastyczny. Najlepsze leginsy jakie miałam.

May 1, 2021

Jeden z ulubieńcówNie miałam legginsów z wyższym stanem! Super leżą i zwężają talię. Materiał jest mało rozciągliwy, ale wzięłam rozmiar, jaki zwykle noszę i są dobre. Nie prześwitują przy przysiadach, ale podczas biegania/skakania trochę się zsuwają

April 19, 2021

Legginsy pierwsza klasaŚwietne legginsy z elastycznego materiału, idealnie się dopasowują i co uwielbiam nie zsuwają się. Mam wymiary 92/74/100 i wzięłam rozmiar M.

March 15, 2021

Najlepsze legginsySerdecznie polecam, legginsy są super dopasowane. Nie spadają, podkreślają damskie kształty.

February 18, 2021

Super legginsy!Bardzo wygodne, materiał przyjemny w dotyku. Ładnie podkreślają sylwetkę.

December 15, 2020

Nic dodać, nic ująć!Przy wzroście 177 cm i zmierzeniu się wybrałam rozmiar M. Leżą ogólnie idealnie, jedynie obawiam się, że przy bieganiu mogą się zsuwać. Wydaje mi się, że pod tym względem rozmiar S byłby lepszy, ale wtedy znów w kostkach leginsy byłyby krótsze także nie ma co narzekać. Bardzo ładnie się prezentują i nie zamierzam ich zwracać :)

Izabela

Leicester, Wielka Brytania

November 24, 2020

Jakość bardzo dobraPomimo bardzo długiej wysyłki, pomimo braku odpowiedzi że strony firmy (email) - leggisy doszly. Materiał NIE PRZESWITUJE . Ładnie się układa. Jestem zadowolona.

October 19, 2020

Uwielbiam

Jana

Lázně Bělohrad, Česká republika

September 15, 2020

JanaÚžasné legíny, skvělý materiál, objednala jsem si S a mohla bych mít i XS, jen škoda že nejsou delší :-(

Małgorzata

Trzciana, Polska

September 2, 2020

SUPER!Uwielbiam, najlepsza marka na rynku , doskonale się trzymają na ciele, idealnie dopasowanie ,nie zsuwają się z pupy, nic nie gniecie, nie obciera ,nawet po kilkunastu godzinach na szlakach w górach, używam także w pracy, materiał trwały, nawet po wielu praniach.

Magda

Skierniewice, Polska

August 20, 2020

Po prostu rewelacja!Pierwszy raz mam leginsy z tak genialnego materiału! Są po prostu rewelacyjne, idealnie dopasowane, nie prześwitują!

June 8, 2020

Najlepsze moje legginsyPrzetrwały ze mną 3 wyjazdy na campy sportowe, tyranie niemal co dwa dni na siłowni (pracuję, jak trenerka), a co najważniejsze, nie zniszczyło ich nawet sturlanie się z górki :D Polecam!

May 8, 2020

NajlepszeMoje top 1 od prawie roku. Nic się nimi nie dzieje, mimo że tyram je na każdym treningu

April 30, 2020

Super!!Jestem pod wrażeniem!! materiał jest super, soliny i miły w dotyku. Zamówiłam zgodnie z tabelą rozmiarów L i są nieco duże, ale zostawiam bo bardzo dobrze się w nich czuję.

April 21, 2020

Bardzo zadowolonaWysyłka bardzo szybka, a legginsy są mega , przylegają, nieprześwitują

March 8, 2020

Super legginsy, bardzo wygodne, druga skóra. Co najważniejsze nie prześwitują, oczywiście przy przysiadzie. Są rozciągliwe, wahałam się pomiędzy rozmiarem S a M, ostatecznie zamówiłam S i są dobre. Nogawka też nie jest krótka, jest idealna. Za tą cenę naprawdę warto. Są solidnie wykonane. Jeśli chodzi o dostawę to długo czekać nie musiałam, przyszły po 4 dniach od zamówienia.

Dagmara

Bolesławiec, Polska

February 22, 2020

Najlepsze !Pierwsze legginsy, która aż tak pokochałam ! Polecam całym sercem .

February 13, 2020

KozackieKozackie

February 6, 2020

PolecamBardzo polecam super materiał i dopasowuje się do ciała.

January 19, 2020

Doskonałe!Świetne legginsy! Najlepsze i najwygodniejsze jakie mam. Super jakość materiału i szycia.

September 20, 2019

przede wszystkim super cena do jakości

September 17, 2019

dobre w kazdym wiekumimo tego ze jestem juz po 40 to leginsy super leza i modeluja moja sylwetke

September 11, 2019

Jakościowo najlepsze legginsy jakie mam. Proste, ale bardzo dobrze zrobione.

September 8, 2019

super materiał!

July 16, 2019

PolecamPolecam. Bardzo dobrze leżą. Na treningu spisują sie na medal i pieknie sie prezentują. Dodalabym jedynue małą kieszonke na kluczyk do szatni.