Model is 170 cm high and wears a size S.
Phase Seamless Leggings
Grey Melange
$39.99
$59.99
Women's Grey Melange Phase Seamless Leggings. High waist, seamless technology, beefy fabric and ventilating mesh panels - everything in one product. Be your own motivation, for both - physique and style, with Carpatree Phase Seamless Leggings.
seamless leggings
phase seamless leggings
beefy fabric
gym leggings
seamless technology
Grey Melange
grey
Phase Seamless Leggings
Phase Seamless Leggings are the combination of best features - seamless construction that is known by providing the best comfort, and delicate, feminine design, that makes you feel confident. By adding ventilating seamless mesh panels, we are trying to give you the best possible way, of saying, that you know what's up in the fashion, but also that you want to ensure breathing to your skin. Be the best athlete and trendsetter in one person!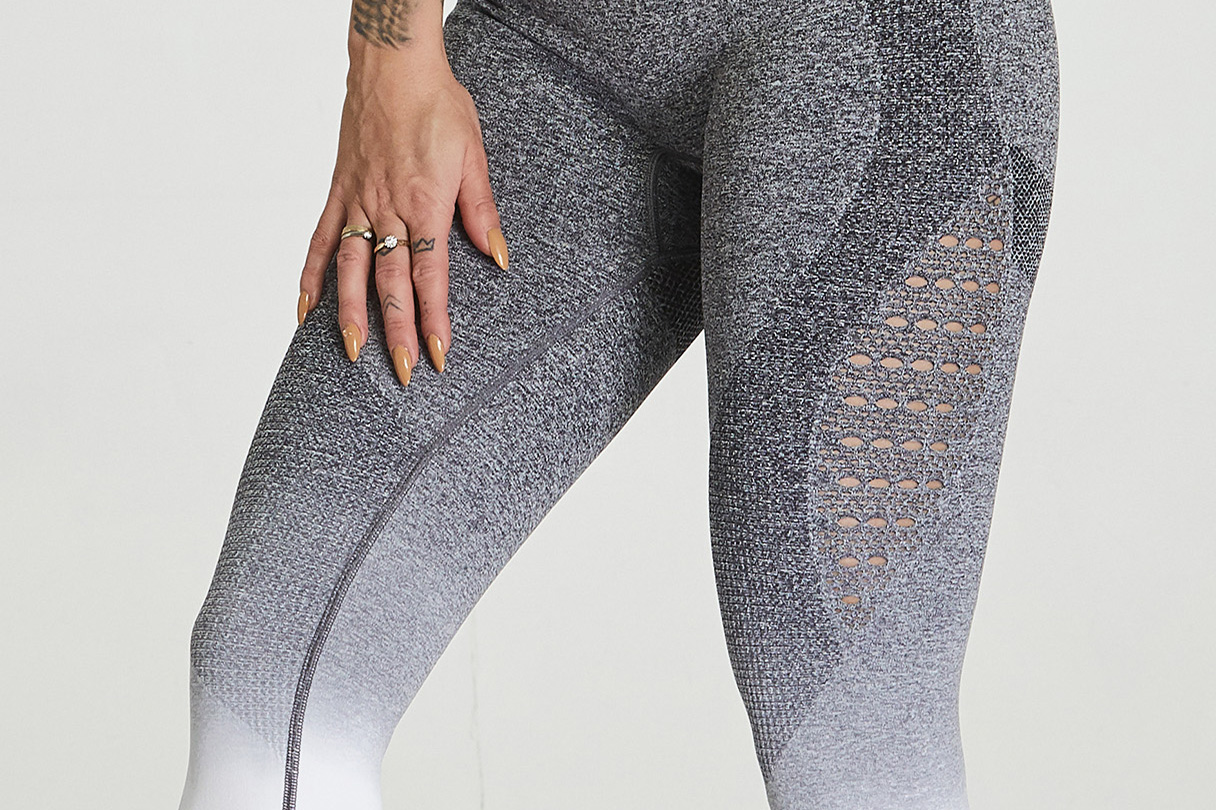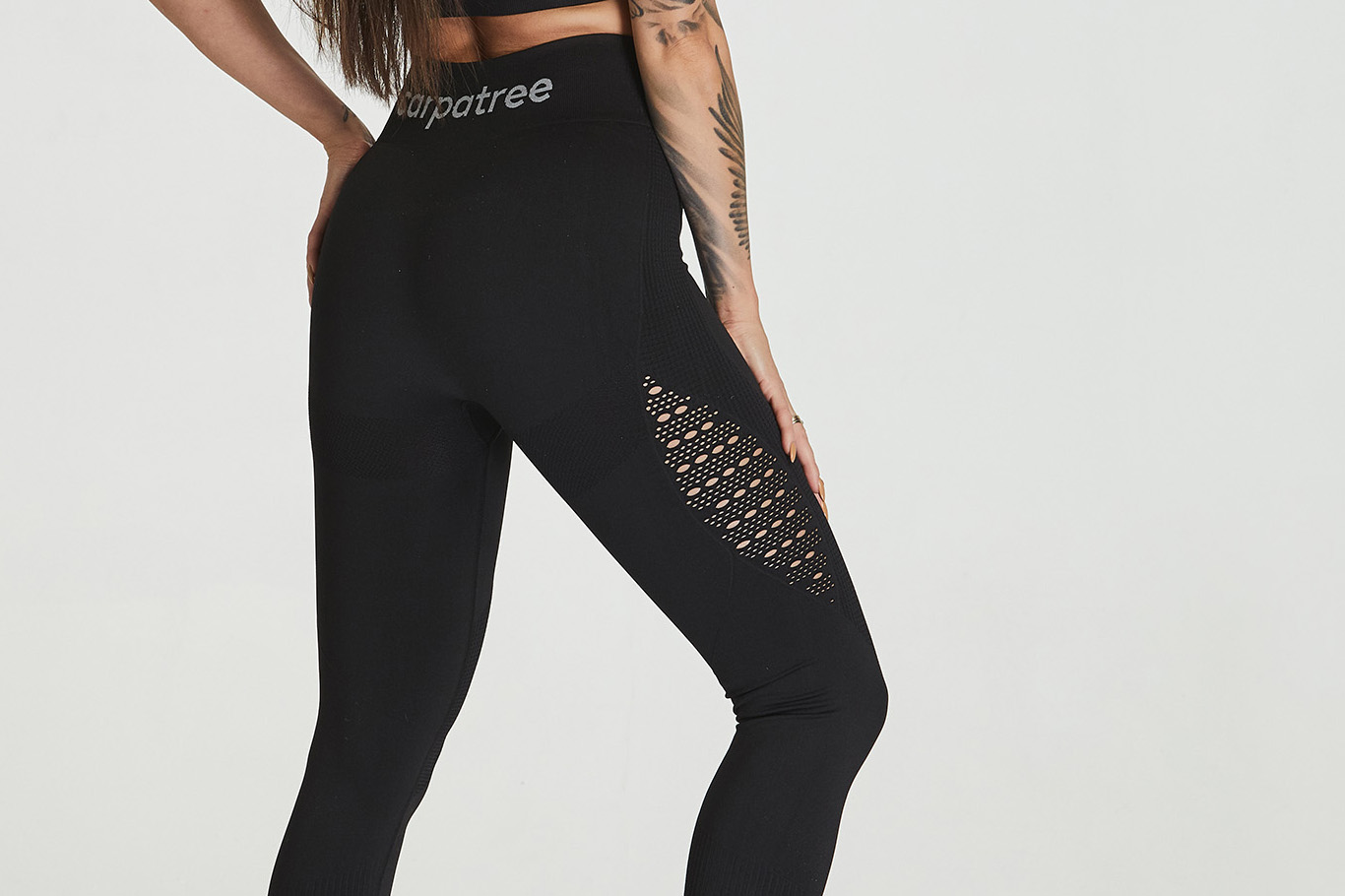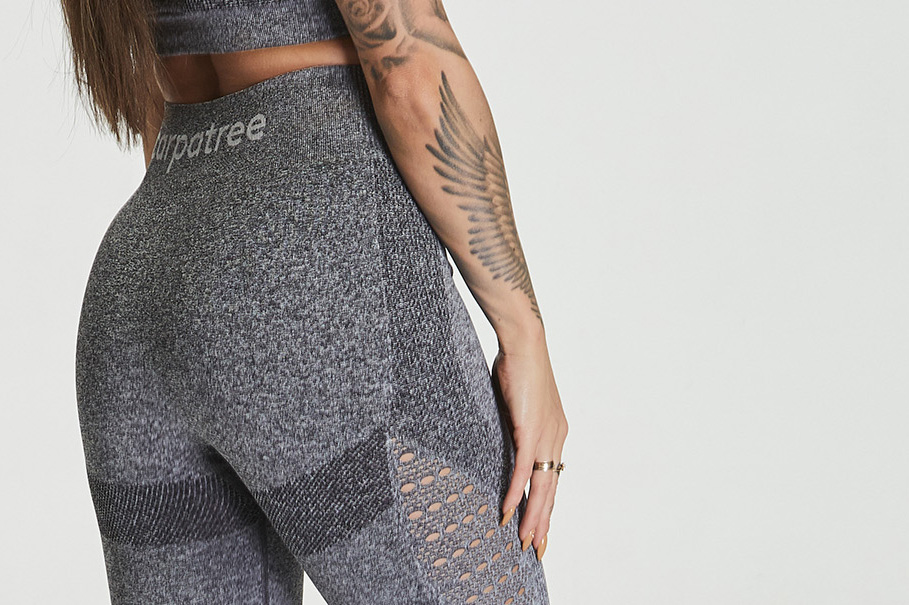 ✔ COMFORTABLE USE
Specialistic technology used in seamless production doesn't limit your movement and guarantees maximum stretching resistance. At the same time, it doesn't cause skin irritation and scratches, even while doing your best at the hardest workout sessions.
✔ NO SEE-THROUGH
Soft fabric features and unique, dense knit that is completely no-see-through. Dynamic fabric density level makes Phase Seamless Leggings totally no see-through.
✔ HIGH WAIST
Wide, comfortable waist ends high, but lower than on our Model One Seamless Leggings - in response to the requests of those of you, who likes to have not as high waist.
✔ FIRM SUPPORT
High qulity fabric, with strong compressive characteristics, ensures you full comfort of usage during training.
✔ BREATHABLE MATERIAL
Lightweight and breathable polyamide yarn, thanks to it's unique knit, makes the product highly resistant to stretching and humidity.
✔ BEEFY FABRIC
Strong, resistant fabric, that provides maximum durability.
✔ VIVID COLOURS
Vivid and non-fadable colours make you stand out from the crowd.
✔ VENTILATING SEAMLESS MESH PANELS
Highly breathable, especially during hard training seassions.
✔ MORE INFORMATIONS
Perfect for home and gym workout

Soft, high-end fabric

Quick drying and highly breathable material

Ventilating seamless mesh panels

Extremely elastic

Comfortable cut

Stabilizing cut

Modern and vivid colours

Designed in Poland

Made in China

Material – 92% polyamide, 8% elastane
Frequently bought together
Reviews (3)
What customers think about this item?
Create a Review
July 13, 2023

Dobre legginsyTrochę ciężko było mi włożyć. Może zamówię później większy rozmiar. Jakość wykonania i materiału bardzo wysoka. Bardzo ładnie wyglądają.

Purchase confirmed

February 24, 2021

KlasaRewelacyjny produkt pod każdym względem

Purchase confirmed

October 13, 2020

Legginsy na treningMam wrażenie, że z polskich marek jedynie Carpatree robi legginsy na trening xd wszystkie inne jakie testowałam zsuwają mi się w talii/ kroku i ciągle muszę je poprawiać, zamiast skupić się na tym co najważniejsze, czyli sam trening xd Jak możecie wywnioskować z tego przydługiego/ pełnego frustracji komentarza - polecam te legginsy bardzo mocno;)