Model is 175 cm high and wears a size S.
Brisk Mesh Bra
Black
$20.99
$25.99
Imagine warm summer morning or frosty evening; there is only you, your thoughts, and your workout. What connects those two situations? Feeling of freedom. Freedom, that is only possible when everything works together. To achieve full comfort you just need a cosy top. Brisk sports Bra with mesh is not only a guarantee of comfort, but also of a fancy look; it's a promise of good workout.
brisk bra
bra with mesh
sports bra
black bra with mesh
carpatree top
running top
Brisk Mesh Bra
You love mesh, sports clothing and comfort? We too! Brisk Bra is not only an essential element of running collection - It's also a perfect choice for everyday activities! Two layers of material and mesh inserts will surely suit yor taste!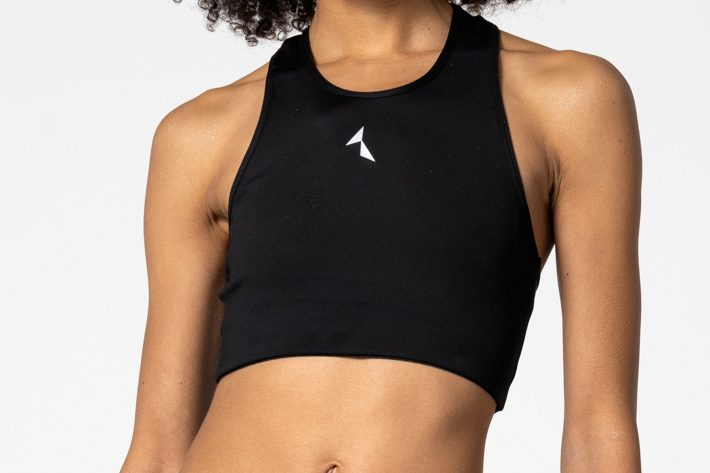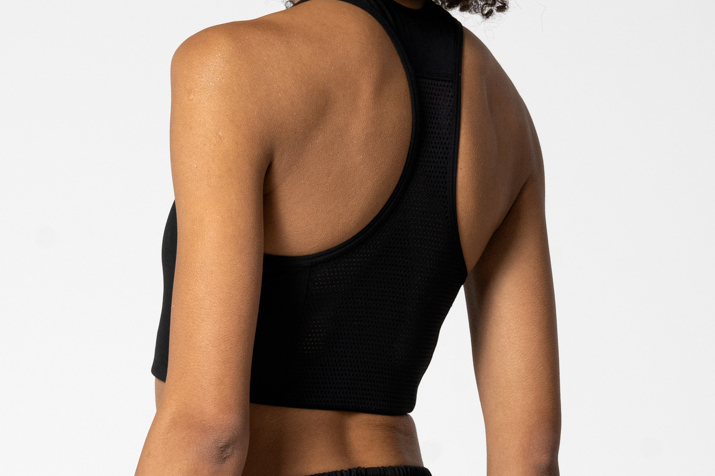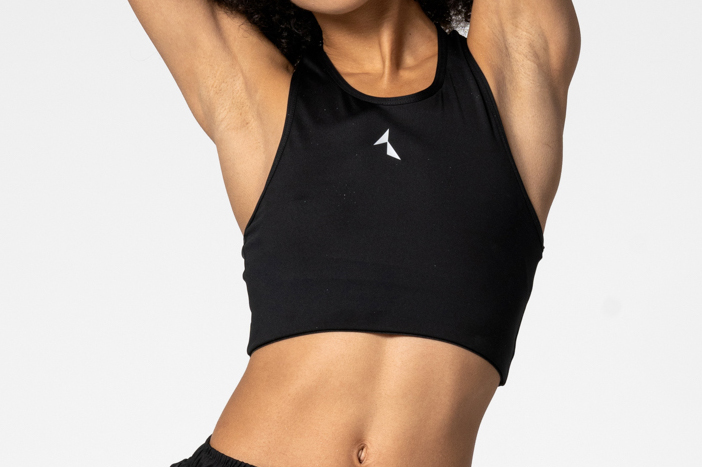 ✔ COMFORT OF USE
Well designed construction helps you to achieve your goals by supporting your effort.
✔ STYLISH INSERTS
Mesh at the back is not only increasing breathable properties, but also makes your bra look stylish!
✔ COMFORTABLE COTOUTS
Bra is designed to help you to achieve your goals.
✔ REFLECTIVE LOGO
Allows you to stand out from the crowd, and helps you to keep safe during late, running workouts.
✔ NO SEE-TROUGH
The lights knit has a unique, dense weave, so no one can see-through.
✔ LIGHT AND RESISTANT KNIT
Highly breathable material transfers moisture to the outer parts of the fabric while keeping a light yet highly resistant structure.
✔ MORE INFORMATION
Perfect for home and gym workout

Ideal for running workout

Thick and breathable material

Flexible, non-squeezing construction

Mesh at the back

Reflective logo

Designed and made in European Union (Poland)

Material – 92% polyester, 8% elastane

Machine wash safe
Reviews (2)
What customers think about this item?
Create a Review
May 30, 2021

SuperVelmi doporučuji skvělý materiál a přizpůsobuje se tělu

April 23, 2021

WYgodnyczarny, klasyczny, jest spoko