Arcade Seamless Bra
Black
$41.99
Arcade is the softest of sports bras, that perfectly lays on the body - you almost don't feel, that you wear it! Amazes you with softness of material, high elasticity and removable pads. Double strings are providing a better support and emphasizing your muscular back, creating an effective composition of shapes at the back.
arcade seamless bra
elastic seamless bra
bra with pads
sports seamless bra
supporting seamless bra
black seamless bra
Arcade™ Seamless Bra
Arcade™ Bra is made for made for women, who care about comfort and support during activity. Double strings are giving you even better support and removable pads are ensuring comfort. Thanks to the modern colors you can stand out of the crowd and bacis cut guarantees you constant comfort.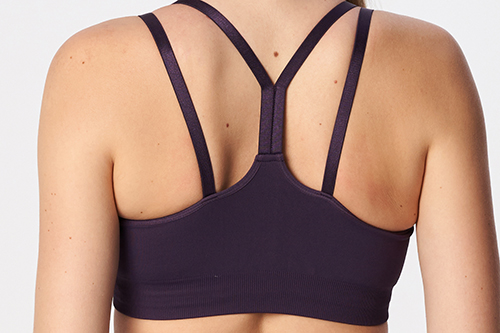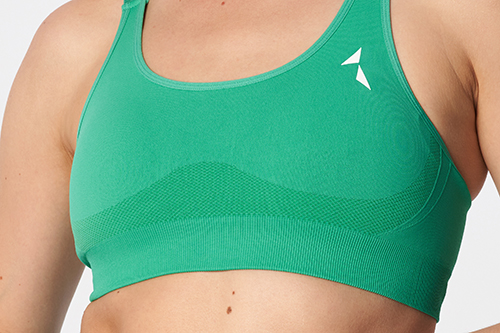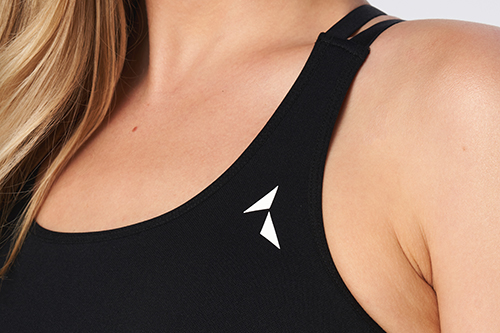 ✔ COMFORT OF USE
Thanks to specialistic technology, used in the production of material, it doesn't constrain your moves, and guarantees maximum level of tensile strength. It also doesn't cause any abrasions on the skin, even during the hardest workouts.
✔ NON SEE-THROUGH MATERIAL
Nice to touch knitwear has a unique, dense weave, so you don't have to worry, that during traing something will be visible!
✔ REMOVABLE PADS
Pads allows you to feel comfortable, but if you prefer to train without them, you can always remove them.
✔ ELASTIC MATERIAL
High qulity fabric, with strong elastic characteristics, ensures you full comfort of usage during training.
✔ DOUBLE STRINGS
Even better support, so you can fully focus on workout.
✔ NO SEAMS
Seamless construction guarantees maximum comfort. During training you don't have to worry about any possible skin abrasions.
✔ MODERN COLORS
Modern insert on the front for bold, confident woman, who care about her comfort during workout.
✔ MATCHING BOTTOMS
Bra is a perfect match with Arcade leggings and biker shorts but also looks great with other sports leggings.
✔ MORE INFORMATION
Designed for home and gym workout

Strong, durable material

Fast drying and highly breathable

With removable pads

Comfortable cut

Great support

Designed in Poland, made in China

Stylish design

Material – 92% polyamide, 8% elastane

Machine wash safe
Frequently bought together
Reviews (13)
What customers think about this item?
Create a Review
August 28, 2023

FajnyBardzo ładny, dobrze wykonany. Wzięłam lekko za mały niestety, mimo to jest okej, trzyma wszystko, ale przy większym biuście mogą być problemy.

Purchase confirmed

August 14, 2023

CUDOWNYWypróbowałam pierwszego dnia kiedy do mnie przyszedł i naprawdę polecam. Jest bardzo wygodny, po praniu też wszystko ok, nie traci koloru ani kształtu.

Purchase confirmed

August 1, 2023

fantastycznyładnie trzyma i kształtuje biust

Purchase confirmed

July 26, 2023

Bardzo wygodny, ładnie trzyma piersi

June 6, 2023

Bardzo wygodny biustonosz sportowy.Rozmiar wypada idealnie, bardzo miły w dotyku materiał.

Purchase confirmed

December 26, 2022

Fajne legginsy, super wygodne, klasycznnne. Nie prześwitują.

October 27, 2022

KLASYKA W NAJLEPSZYM WYDANIU, WSZYSTKO SUPER POLECANM

October 23, 2022

Jeden, jedyny, ulubiony stanik. Polecam z całego serca!

August 26, 2022

Świetny, wygodny, komfortowyNajlepszy stanik sportowy jaki miałam!

Purchase confirmed

July 19, 2022

Wygodny, dobrze trzyma biust, idealny do treningów na siłowni!

May 23, 2022

Fajny, polecam!