Allure Seamless Shorts
Black
$39.99
Allure shorts - for women who always demand more from themselves. These shorts not only look great, but also (and maybe most importantly) provide the comfort you dream of during your workout. However, it is thanks to the stitching on the glutes that they gain such a unique character! They accentuate your muscles and their high elasticity just makes you feel good! ps. High rise makes your waist optically slimmer!
seamless shorts
black shorts
shorts for women
gym shorts
push up
Allure Seamless Shorts
Seamless shorts at the most feminine version! Allure shorts were made for bold, confident and fashion loving women...and that's not all! The stitching on the glutes not only looks great, but also emphasize the effects of your workouts! If you want flexibility and a high rise, the Allure shorts are made for you!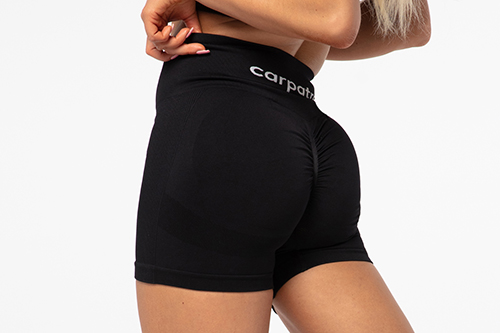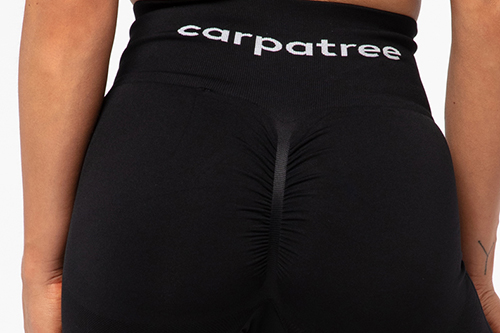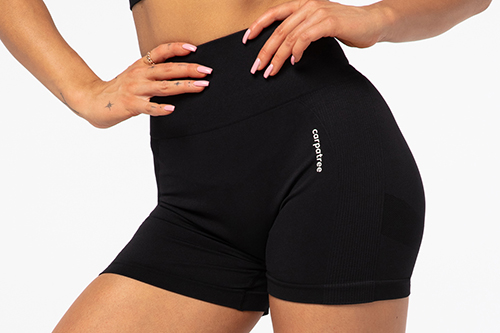 ✔ COMFORT OF USE
Thanks to regular waist your body looks good during every sports activity!
✔ NON SEE-THROUGH MATERIAL
Nice to touch material has a unique, dense weave, so you don't have to worry, that during training something will be visible!
✔ HIGH WAIST
High waist is a guarantee of great look, full comfort and better body proportions.
✔ DELICATE MATERIAL
Soft, delicate and durable material looks perfect on the body and is increasing your comfort during different sports.
✔ BREATHABLE FABRIC
Light, breathable, thermoactive yarn is a result of combination of polyamid and elastane.
✔ SEAMLESS CONSTRUCTION
Seamless cut supports you with the highest comfort and gives you the best mood during activity.
✔ STITCHING ON THE GLUTES
Emphasizes feminine shape and effects of your workouts!
✔ PERFECT FOR SUMMER
The length of the shorts ensures a comfortable workout even during summer heat!
✔ MATCHING TOP
You can buy a matching Allure bra at our store.
✔ PERFECT LENGTH
Length, that will keep you comfortable during all year round workouts at the gym and outdoor, during warmer months.
✔ MORE INFORMATION
Designed for home and gym workout

Firm, durable material

Fast drying and highly breathable

High waist

Elastic material

Stabilizing structure

Push-up effect

Designed in Poland, made in China

Material – 92% polyamid, 8% elastane

Machine wash safe
Frequently bought together
Reviews (33)
What customers think about this item?
Create a Review
November 20, 2023

Super podkreśla figurę, materiał gruby i rozciągliwy :)

Purchase confirmed

November 10, 2023

Rewelacja :-)

Purchase confirmed

October 18, 2023

Bardzo wygodne, leżą idealnie

Purchase confirmed

September 27, 2023

Fajne 😍

Purchase confirmed

September 22, 2023

Bardzo fajne

Purchase confirmed

September 17, 2023

idealne są!

September 16, 2023

Super

Purchase confirmed

September 12, 2023

Super

Purchase confirmed

September 11, 2023

Super 😍

Purchase confirmed

September 10, 2023

Super

Purchase confirmed

September 8, 2023

Super

Purchase confirmed

September 8, 2023

Super 😍

Purchase confirmed

Anna

Czerwona Woda, Polska

August 16, 2023

Podkreślają to co trzebaMateriał super, trochę się podwijają

Purchase confirmed

August 14, 2023

Bestseller!Zgodne z rozmiarem, wygodne i pięknie podkreślające sylwetkę!

Purchase confirmed

July 22, 2023

Świetne!Rozmiar xs na talii 52cm jest idelany

Purchase confirmed

July 13, 2023

Super 😍

Purchase confirmed

Agnieszka

Szczecin, Polska

June 23, 2023

RewelacjaNajlepsze szorty jakie mialam!!! Do tego pieknie podkreslaja posladki! Polecam!!!!

Purchase confirmed

June 20, 2023

Prawie idealneMogłyby być kilka cm dłuższe, niestety podwijają się do góry. Poza tym idealne, mega wygodne, a marszczenie na pupie robi mega robotę.

Purchase confirmed

June 15, 2023

Są ok

Purchase confirmed

May 31, 2023

RewelacjaPolecam

Purchase confirmed

May 28, 2023

polecambardzo wygodne

Purchase confirmed

Veronika

Chomutov, Česká republika

May 23, 2023

Měj krásný zadek 🤓Tyto kraťasy ti vytvarují zadek mrknutím oka, vysoký pas stahne bříško a pružnost latky se stane tvojí druhou kůži ❤️

Purchase confirmed

Magdalena

Nowy Dwór Gdański

May 11, 2023

RewelacjaTe szorty to totalny sztos. Marszczenie na pupie robi robote. Jestem mega zadowolona 😍 Napewno wroce po jeszcze

Purchase confirmed

September 8, 2022

najlepsze, w końcu znalazłam idealne szorty!

July 31, 2022

Są idealne...z każdym kolejnym zakupionym produktem, wiem, że Carpatree na zawsze już ze mną zostanie 😍

Purchase confirmed

July 20, 2022

Idealny rozmiar i super materiałJa zawsze biore S

July 20, 2022

Idealny rozmiar i super materiałJa zawsze biore S

July 20, 2022

Polecam bardzo super są i super materiał :) woo jestem zadowolona na lato idealne

July 19, 2022

Są super! Kocham cała kolekcję allure

July 19, 2022

spodenki sztos. mega wygodne

July 19, 2022

Spodenki bardzo dobrze wykonane, brak kieszeni. Nie prześwitują. Polecam