Model is 179 cm high and wears size S.
Allure Seamless Leggings
Brown Melange
$50.99
Allure - fully feminine, sporty and comfortable leggings, that you can imagine! Perfect for confident women, who want to highlight their silhouette and at the same time maintain full comfort. Insert on the glutes is optically emphasizing them and high waist is making your waist thinner.
sports leggings
women's leggings
leggings for women
gym leggings
push-up leggings
lift leggings
melange leggings
brown leggings
Allure™ Seamless Leggings
Stylish, ultra comfortable and extremely feminine - seamless Allure Leggings. It's a product for women, who love hard workouts and elastic properties and support are the most important to them. Maximum comfort is more important here, than compressive material. What distinguishes them the most is the insert between the butt cheeks that makes them look better than in any other leggings!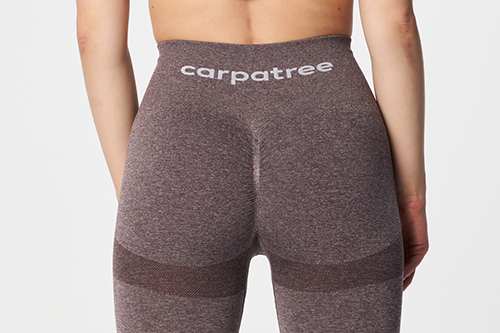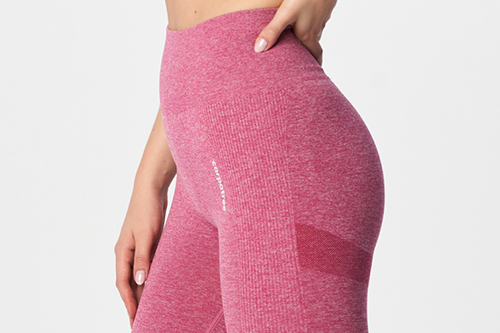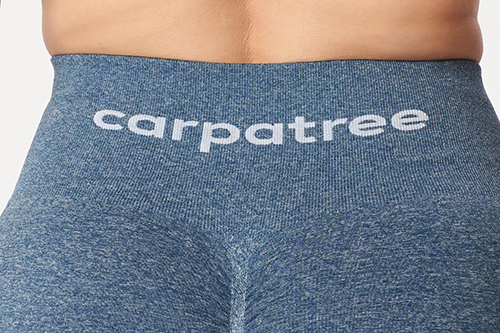 ✔ COMFORT OF USE
Thanks to specialistic technology, used in the production of material, it doesn't constrain your moves, and guarantees maximum level of tensile strength. It also doesn't cause any abrasions on the skin, even during the hardest workouts.
✔ NON SEE-THROUGH MATERIAL
Nice to touch knitwear has a unique, dense weave, so you don't have to worry, that during traing something will be visible! Even during deep squats!
✔ BOOTY LIFTING CUT
Seams between butt cheeks and inserts below them are making them look better than in any other leggings!
✔ HIGH ELASTICITY
If you prefer elasticity and comfort over compressive properties, then this leggings are for you!
✔ BREATHABLE MATERIAL
Light, breathable, thermoactive yarn is a result of combination of poliamid and elastane.
✔ NO SEAMS
Seamless construction guarantees maximum comfort.
✔ UNIQUE COLORS
Unique shades of the most fancy colors.
✔ MATCHING BRA
Match Allure bra with leggings, and make a perfect set!
✔ MORE INFORMATION
Designed for home and gym workout

Firm, durable material

Fast drying and highly breathable

Body-shaping cut

Comfortable material

Stabilizing structure

Designed in Poland

Made in China

Modern cut

Material – 92% polyamide, 8% elastane

Machine wash safe
Frequently bought together
Reviews (16)
What customers think about this item?
Create a Review
May 27, 2023

Moje top 1!Polecam wszystkim, którzy chcą mieć fajnie podkreślone kształty. Dodają bardzo pewności siebie, przy czym są bardzo komfortowe w użytkowaniu. Materiał dobrze wchłania pot nie powodując plam. Legginsy się super trzymają ciała i nie zsuwają się.

Purchase confirmed

May 26, 2023

SUPER!!!!Odebrałam zamówienie, legginsy są po po prostu niewiarygodnie komfortowe, modelują brzuszek i uwydatniają pupę, kolor BOSKI!! Coś czuję, ze to nie moje ostatnie zamówienie!!!

Purchase confirmed

May 20, 2023

Super 👌 polecamTo już moje drugie legginsy Allure, tym razem zdecydowałam sie na kolor i nie żałuję. Sa super. Wszystko zgadza się z opisem. Polecam.

Purchase confirmed

May 17, 2023

ŚWIETNEBardzo elastyczne, nie prześwitują, świetnie modelują sylwetkę. Ciekawy kolor na żywo. POLECAM

Purchase confirmed

February 14, 2023

5 gwiazdek to mało!!!Polecam!!!Mega wygodne☺️

Purchase confirmed

January 17, 2023

:)Materiał nie prześwituje, legginsy leżą idealnie na swoim miejscu :)

Purchase confirmed

December 13, 2022

wooow mega, kocham ten model, nie mogę się już doczekać nowych kolorków

December 5, 2022

robią wrażenie, noszę nawet do sweterka

December 1, 2022

Piękny print, super do ćwiczeń jak i na co dzień. Rozmiar zgodny z moim rozmiarem.

November 6, 2022

świetnie dopasowuję się do ciała, bardzo przyjemny materiał

November 2, 2022

moje legginsy numer 1 wśród wszystkich, nie mogę się doczekać nowych kolorów

October 27, 2022

super, pewne 5 gwizdekZamówiłam pierwszy raz, dzisiaj odebrałam i jestem pod mega wrażeniem 🤩 jakość czuć od razu przy pierwszym dotyku, nie mogę się doczekać aż sprawdzę je na siłowni.

June 21, 2022

super produkt, nie prześwitują, idealnie leżą, fajnie podkreślają tyłek

June 2, 2022

Jestem totalnie zachwycona tymi leginsami. Super modelują sylwetkę, uwydatniają pupę. Kupię jeszcze więcej kolorów 100%

May 4, 2022

Boskie legginsy! Świtnie się trzymają nie spadają w trakcie treningu. Pięknie podkreślaja tyłek!

April 20, 2022

Moje ulubine legginsy, mam je też w czarnym kolorze. Sztos!