Model is 172 cm tall and wears a size S
Allure Seamless Leggings
Satin Plum, burgundy
$69.99
Allure - fully feminine, sporty and comfortable leggings, that you can imagine! Perfect for confident women, who want to highlight their silhouette and at the same time maintain full comfort. Insert on the glutes is optically emphasizing them and high waist is making your waist thinner.
allure seamless leggings
push-up leggings
butt lift leggings
gym legings
burgundy leggings
high waist
push up
Allure™ Seamless Leggings
Stylish, ultra comfortable and extremely feminine - seamless Allure Leggings. It's a product for women, who love hard workouts and elastic properties and support are the most important to them. Maximum comfort is more important here, than compressive material. What distinguishes them the most is the insert between the butt cheeks that makes them look better than in any other leggings!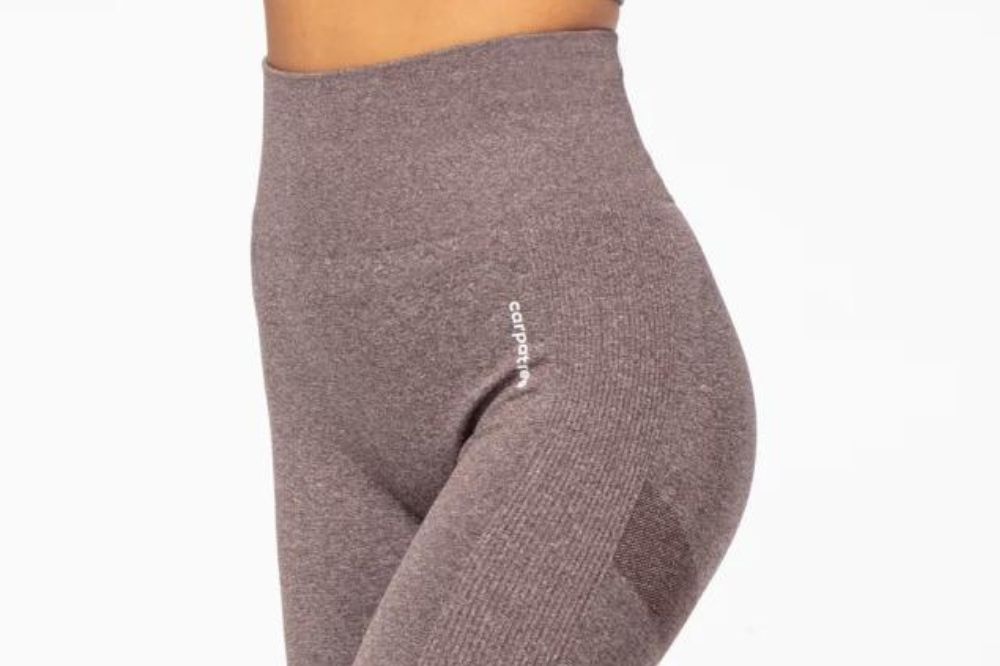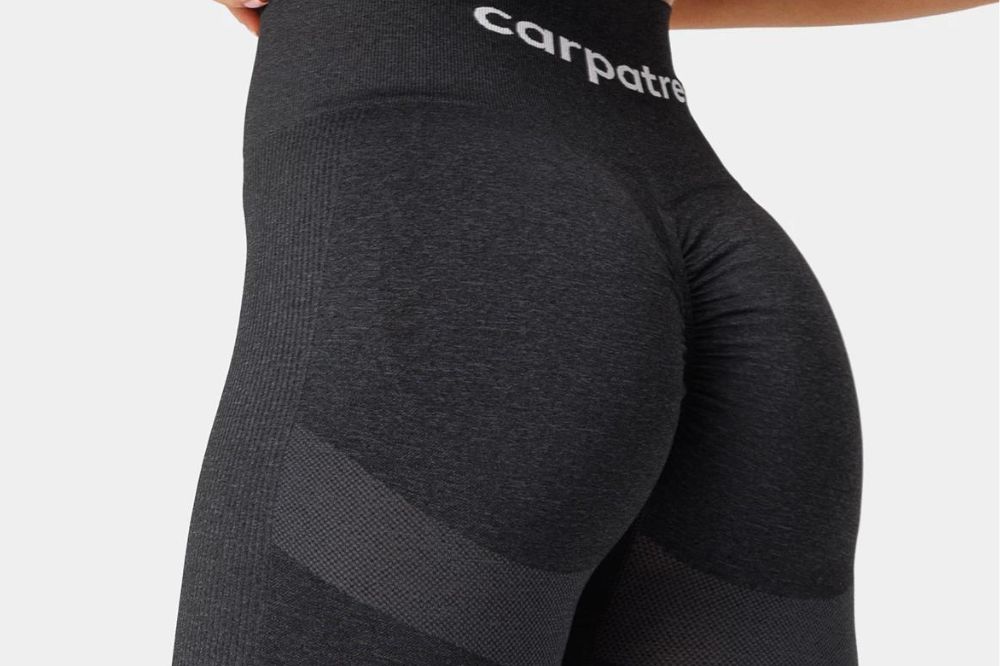 ✔ COMFORT OF USE
Thanks to specialistic technology, used in the production of material, it doesn't constrain your moves, and guarantees maximum level of tensile strength. It also doesn't cause any abrasions on the skin, even during the hardest workouts.
✔ NON SEE-THROUGH MATERIAL
Nice to touch knitwear has a unique, dense weave, so you don't have to worry, that during traing something will be visible! Even during deep squats!
✔ BOOTY LIFTING CUT
Seams between the butt cheeks, as well as the inserts underneath, guarantee a push up effect! This makes the buttocks look better than in any other leggings!
✔ HIGH ELASTICITY
If you prefer elasticity and comfort over compressive properties, then this leggings are for you!
✔ BREATHABLE MATERIAL
Light, breathable, thermoactive yarn is a result of combination of poliamid and elastane.
✔ NO SEAMS
Seamless construction guarantees maximum comfort.
✔ UNIQUE COLORS
Unique shades of the most fancy colors.
✔ MATCHING BRA
Match Allure bra with leggings, and make a perfect set!
✔ MORE INFORMATION
Designed for home and gym workout

Firm, durable material

Fast drying and highly breathable

Body-shaping cut

Comfortable material

Stabilizing structure

Push-up effect

Designed in Poland

Made in China

Modern cut

Material – 92% polyamide, 8% elastane

Machine wash safe
Frequently bought together
Reviews (26)
What customers think about this item?
Create a Review
November 19, 2023

Wygodne, cudowny kolorNie prześwitują, dobry materiał

Purchase confirmed

November 13, 2023

Najlepsze leginsy jakie miałam kiedykolwiekŚwietnie leżą i podkreślają sylwetkę

Purchase confirmed

November 13, 2023

🤩 superZamówiłam te leginsy i są naprawdę super😻

Purchase confirmed

November 11, 2023

Leżą idealnie, pięknie podkreślają sylwetkę.

Purchase confirmed

November 8, 2023

Super

Purchase confirmed

October 18, 2023

Bardzo wygodne, leżą idealnie

Purchase confirmed

October 1, 2023

Fajne

Purchase confirmed

October 1, 2023

Piękne, leżą idealnie

Purchase confirmed

October 1, 2023

Bardzo fajne

Purchase confirmed

October 1, 2023

Bardzo wygodne

Purchase confirmed

October 1, 2023

Leżą idealnie

Purchase confirmed

September 29, 2023

Bardzo wygodne

Purchase confirmed

September 29, 2023

Piękne 😍

Purchase confirmed

September 29, 2023

Super 😍

Purchase confirmed

September 29, 2023

Super

Purchase confirmed

Sabina

Ornontowice, Polska

September 21, 2023

Super!Najlepsze legginsy jakie miałam!

Purchase confirmed

Sabina

Ornontowice, Polska

September 21, 2023

RewelacjaRewelacja. Świetny materiał, super leżą . Bardzo Polecam

Purchase confirmed

August 27, 2023

Najlepsze legginsy jakie miałam!

Purchase confirmed

August 21, 2023

Uwielbiam te legginsyTo już moja 4 para z tego modelu. Uwielbiam te legginsy, nic nie prześwituje, wszystko pięknie trzyma, świetny kolor. Warto dodać, że jednolite kolory są bardziej rozciągliwe i wypadają większe niż te melanżowe.

Purchase confirmed

Izabela

Złocieniec, Polska

August 20, 2023

CudowneMoje ulubione leginsy. Zamówiłam od razu dwa kolory i domówiłam trzeci. Leżą idealnie.

Purchase confirmed

August 8, 2023

LeginsyPiękny kolor, fajny cienki materiał jednocześnie nie prześwituje, nie ściska zbyt mocno

July 13, 2023

Dobre legginsyKolor jeszcze piękniejszy na żywo. Standardowa rozmiarówka, pas bardzo dobrze trzyma.

Purchase confirmed

May 29, 2023

Polecam

Purchase confirmed

May 17, 2023

Super kolorŚwietne leginsy, bardzo wygodne, materiał cienki,nie prześwituje, lepiej wziąć mniejszy rozmiar, ze względu,że świetnie się dopasowują do sylwetki .

Purchase confirmed

May 10, 2023

Ultrakobiece i super wygodneIdealnie podkreślają co mają podkreślać, nie uciskają, materiał bardzo miły w dotyku i do tego fantastyczny kolor

Purchase confirmed

March 29, 2023

UlubioneLegginsy Allure są rewelacyjne. Idealnie podkreślają figurę i robią mega pośladki. Wydaje mi się jednak, ze materiał jest zdecydowanie cieńszy niż w tych z poprzedniej kolekcji przez co trochę bardziej widać niedoskonałości skory. Mimo to polecam.

Purchase confirmed