Model is 179 cm high and wears size S.
Allure™ Seamless Bra
Pink Melange
$41.99
Allure Bra has been designed with care of every detail. It's design allows you to wear it instead of the sports top - regulated strings are only increasing your comfort. If you are constantly looking for sports bra, that meets all of your expectations, then you've just found it!
Allure bra
bra with pads
sports bra
high impact sports bra
padded bra
best sports bra
pink bra
melange bra
The plain (black, green, burgundy) Allure bra has a slightly larger sizing than other models. We recommend choosing a size one size smaller than you usually wear.
Allure™ Seamless Bra
Allure Bra is a synonym of femininity, sensuality and comfort in modern, sports style. Thanks to the highly elastic material it is a perfect product for women with bigger bust - you don't have to worry about excessive compression. This bra is a combination of delicate details - seams on the front, triangle-shaped neckline and regulated strings. It's a must-have of every active woman.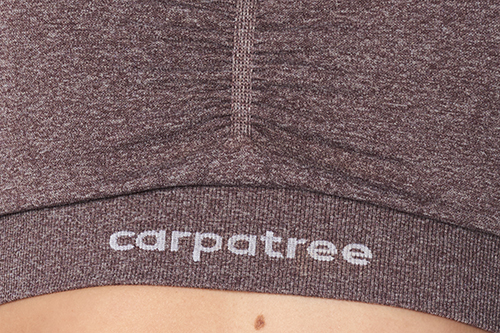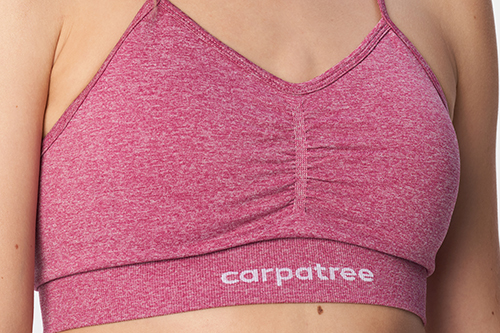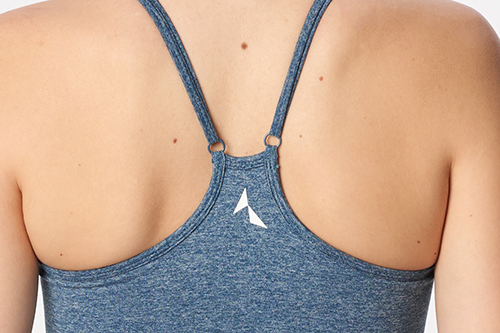 ✔ COMFORT OF USE
Thanks to specialistic technology, used in the production of material, it doesn't constrain your moves, and guarantees maximum level of tensile strength. It also doesn't cause any abrasions on the skin, even during the hardest workouts.
✔ NON SEE-THROUGH MATERIAL
Nice to touch knitwear has a unique, dense weave, so you don't have to worry, that during traing something will be visible!
✔ REMOVABLE PADS
Pads allows you to feel comfortable, but if you prefer to train without them, you can always remove them.
✔ ELASTIC MATERIAL
High qulity fabric, with strong elastic characteristics, ensures you full comfort of usage during training.
✔ REGULATED STRINGS
Adjust it to your needs!
✔ NO SEAMS
Seamless construction guarantees maximum comfort. During training you don't have to worry about any possible skin abrasions.
✔ MODERN INSERT
Modern insert on the front for bold, confident woman, who care about her comfort during workout.
✔ MATCHING LEGGINGS
Bra is a perfect match with Allure leggings but also looks great with other sports leggings.
✔ MORE INFORMATION
Designed for home and gym workout

Strong, durable material

Fast drying and highly breathable

With removable pads

Comfortable cut

Great for bigger bust

Designed in Poland

Made in China

Stylish design

Material – 92% polyamide, 8% elastane

Machine wash safe
Frequently bought together
Reviews (14)
What customers think about this item?
Create a Review
September 20, 2023

Fajny biustonosz na treningMam 170cm wzrostu, obwód klatki 91 i pod nią 75cm. Zamówiłam rozmiary S i M, ponieważ jestem pomiędzy rozmiarami. S leży zdecydowanie lepiej, pięknie podkreśla to co podkreślać powinien ;) Polecam!

Purchase confirmed

August 22, 2023

po prostu super !najlepsze staniki do ćwiczeń i te kolory !<3 a w zestawie z legginsami totalny sztos

Purchase confirmed

August 4, 2023

Super stanikŚwietny kolor, pięknie pasuje blondynkom, a stanik ma świetny krój, ładnie leży, jest godny polecenia.

Purchase confirmed

May 17, 2023

Bardzo ładny stanikDobrze trzyma biust i fajnie się w nim ćwiczy.

Purchase confirmed

December 27, 2022

Sper, kocham ten kolorek :)

December 12, 2022

Świetne leginsy 🔥 Materiał mega, miły w dotyku i super podkreślają talie 🍑

November 8, 2022

Ok dobrze trzyma niewielki biust.

October 20, 2022

leży na ciele świetnie, nie krepuje ruchów, nie trzeba go bez przerwy poprawiać. I ten kolor! Na żywo jeszcze ładniejszy eszcze niż na zdjęciach tutaj. I co najważniejsze: kolor nie blaknie ani trochę nawet po kilkunastu praniach! Naprawdę świetny produkt :)

July 24, 2022

Idealny na trening, bardzo dobry, elastyczny materiał

June 1, 2022

Top jest super wygodny, bardzo ładnie wygląda po założeniu

April 25, 2022

Super jakość! Materiał lepszej jakości niż sie spodziewałam, polecam!

March 29, 2022

Przepiekny delikatny róż! Mimo że uwielbiam biustonosze ze szwami, ten konkretny bezszwowy biustonosz po prostu skradł moje serce.