Bikini Bra is a perfect choice for women, who which are looking for something to wear at the gym, but also...at the beach! Triangle, foam pads are perfectly shaping your bust, and regulated strings are allowing you to adjust the bra to your needs. It's the most feminine of sports bras!
bra
bikini
gym
everyday use
beach
triangle
comfortable
modern
sporty
Bikini Bra
Bikini Bra is made for those women, that are proud of who they are. Extremely feminine, fully comfortable and highly up to date with trends. You are not sure, if this is the choice for you? Try it and let us convince you with this trendy, sporty, poliester made bra.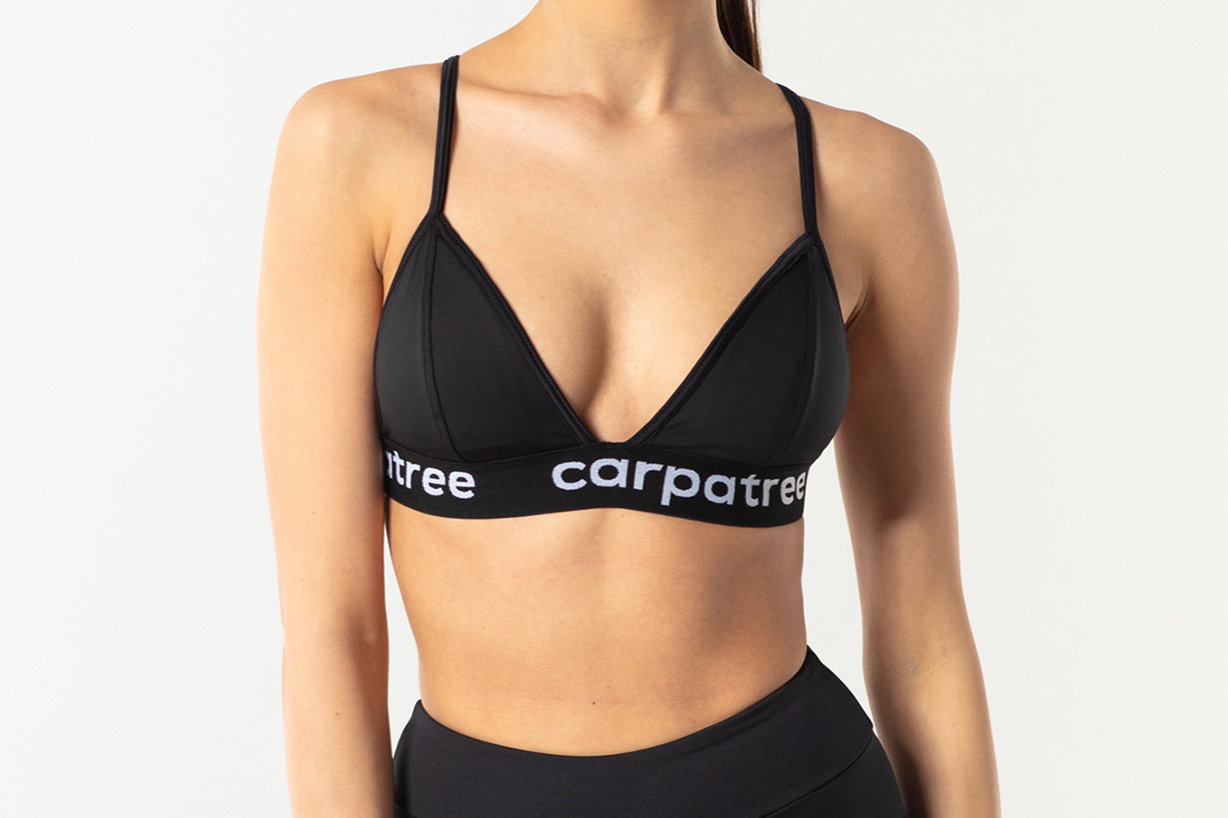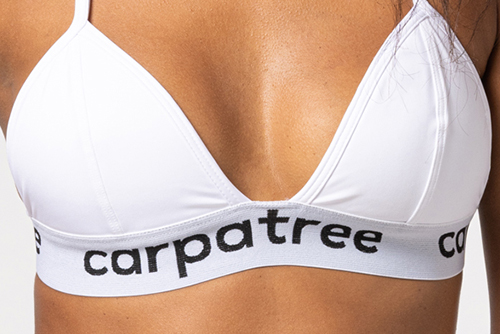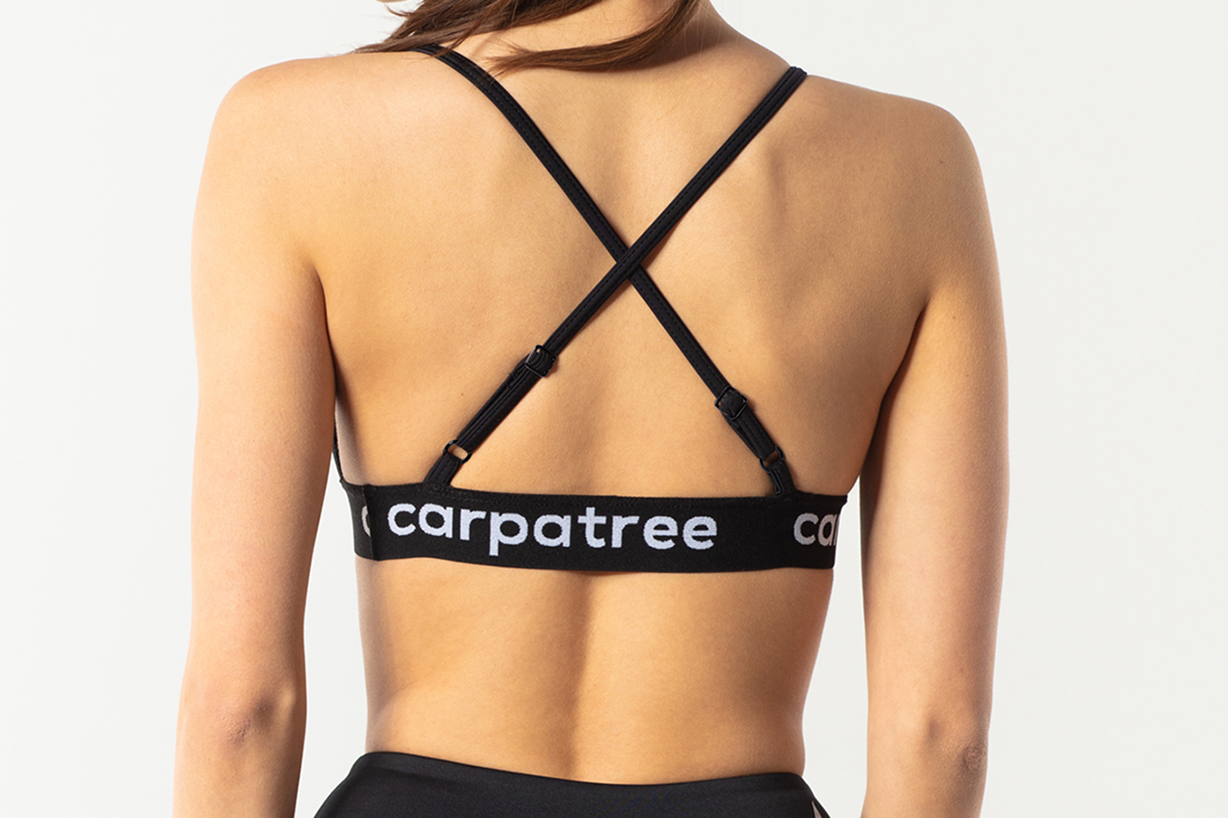 ✔ COMFORTABLE USE
Specialized seams are stretching without constraining your moves. Seams don't squeeze on the skin and don't scratch the body even with the greatest effort.
✔ BREATHABLE KNIT
Soft polyester structure allows your body to breathe, while also offering a pleasant touch.
✔ DYNAMIC CUT
Modern cut allows you to show your physique.
✔ BOLD CUT
Show, that you are proud of your physique.
✔ CLASSIC COLORS
Colors that you're gonna love from the very begginig
✔ MORE INFORMATIONS
Perfect for home and gym workout

Strong high quality knit

Soft, highly breathable material

Bold cut

Body shaping cut

Stylish design

Modern style

Classic colors

Material - polyester 92%, elastane 8%

Mashine wash safe

Designed and made in European Union (Poland)
Frequently bought together
Reviews (10)
What customers think about this item?
Create a Review
May 1, 2021

Mega seksowny jak na sportowyCo prawda częściej sprawuje się u mnie na co dzień niż w trakcie treningu. Bardzo wygodny, ale raczej do bardziej statycznych treningów

Purchase confirmed

September 25, 2020

Nieoczywistypolecam, chociaż trzeba wiedzieć, jakie oczekiwania mieć w stosunku do tego stanika. Na pewno nie jest to stanik na mocne treningi HIIT, ale na bardziej statyczne jak najbardziej

Patrícia

Považská Bystrica, Slovakia

August 19, 2020

Great quality and designThis sport/bikini bra is really great, beautiful and the material is awesome! However as I hate giving worse reviews, I have to fit it doesn't fit as good as I thought it would.. it is kinda big on the sides and tight under breasts..but it could also be because I am exactly in the middle of size M and L and I ordered L, so that's maybe why it is bigger on sides, but if I would order M, than it would be even tigher under breasts so guess size L is OK for me. However I love Carpatree, would recommend :)

Purchase confirmed

August 18, 2020

SuperStanik super wykonany, bardzo wygodny i seksowny. U mnie służy jako góra od bikini ale myślę że w zimę posłuży jak zwykły. Uwielbiam go

Purchase confirmed

Beata

Dąbrowa rzeczycka, Polska

July 20, 2020

RozmiarJaki rozmiar lepszy S czy XS na wymiary pod biustem 70 i w biuście 80cm???

June 30, 2020

Mój ulubionyJest bardzo seksowny :)

June 22, 2020

Piękny biustonoszBędę nosić do treningów i na co dzień też się świetnie sprawdzi, extra wygodny, szybki czas realizacji zamówienia

Purchase confirmed

June 16, 2020

Biustonosz jest piękny, wygodny, kobiecyJedyny minus, że czekałam na zamówienie około dwa tygodnie (Pani mi wyjaśniła, że czasami zdarza się, że jest bardzo dużo zamówień i muszą uszyć dużą ich ilość w krótkim czasie). Z drugiej strony dwa tygodnie to nie tragedia, jakbym miała jeszcze raz zamówić, to na pewno bym to zrobiła

June 2, 2020

PięknyCudowne, trójkątne miseczki i to wycięcie z tyłu...ahh! W pełni zgadzam się z poprzedniczką, też będę używać czasami na plaży

May 11, 2020

Subtelny, kobiecy i mega seksowny! Tak jak w opisie - chyba zdecyduję się go wykorzystać również jako górę od stroju :)