We care about you, and your health. Show, that you care about the others.
mask
health
black
face mask
be healthy
coronavirus mask
carpatree mask
sport
Mask
Carpatree Masks were created as a respond to the demanding and fast chaning reality. We care about your health, and we know, that wearing a mask can protect not only yourself, but also the others.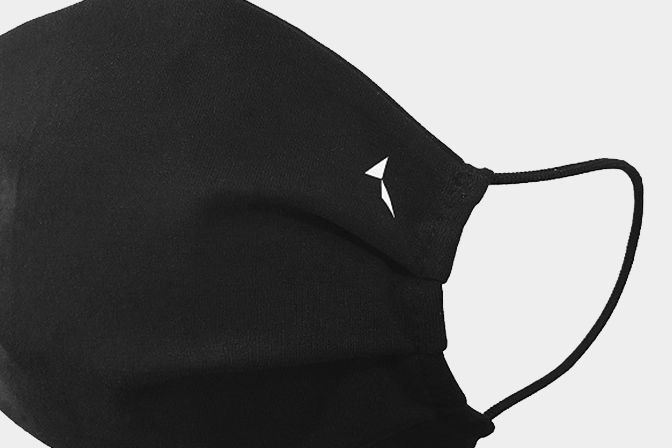 ✔ SOFT MATERIAL
Delicate, pleasant cotton.
✔ BLACK COLOR
Classic color, that can be worn by everyone
✔ DOESN'T CAUSE SKIN IRRITATION
We know, that skin on the face is extremely soft, so we took care of that.
✔ REUSABLE
You don't have to buy another one - just wash it after use.
✔ SAFE TO ENVIRONMENT
You won't have to throw it after one use.
✔ MORE INFORMATIONS
Made of soft cotton

Elastic, non-squeezing seams

Optimum size

Classic black color

Easy to wash

Small logo

Made in European Union (Poland)
Preorder Q&A



What preorder is?
Preorder gives you the possibility, to buy product, that is not aveliable, at the moment, on the store. Thanks to this function, client that bought the product, has a possibility to recive it before everyone else, when it is ready to send.



Who is preorder for?
Preorder is for everyone, that wants to book bestseller product, before is aveliable on the warehouse. Bestseller products are often sold out in a few hours, which brings the risk of overlook on delivery.



How long would i wait for preorder?
Usually, it takes 2 to 28 days, but on some exceptional occasions it could extend over that time. When you are deciding to purchase a preorder, take to consider, that product is on the phase of making, so there could be some unforseen delays.



How do i know, that product, that i want to buy, is on preorder?
Products, that are on preorders, are marked on red. To finalize purchase, you supposed to click "make a preorder" button. Button only appears below the preorder products.



When do i pay for preorder?
Payment takes place on the moment of purchase or in the moment of receiving order (if you choose this option of payment) - just like on regular orders.



Preorder versus sales?
Price on presales products is mandatory as from the day of purchase - it means, that if you buy product on the sale price, then you will recive product on this price.



When are you sending the orders, that contains products from preorders and also regular order products (mixed orders)?
Orders, that contains products from both categories (preorder and products aveliable on the store), will be send only after preorder product will be ready. If you need fast shipping, make two separate orders.