Push up Bars
Black
$10.99
$20.99
Push up bars are not only a training gadget - it's a guarantee of safety during workout! Thanks to the push up handles, you are putting lower pressure on your wrists/hands and elbows, so you don't have to worry about overloading them, and the exercises are just simpler to do. Small and compact size allow you to take them everywhere with you and also to equip your home gym.
push up bars
push ups bars
push up handles
press ups bars
grips for push ups
black push up bars
Push up Bars
You love push ups? Push up bar will be ideal for you then! Push ups are known by everyone, even by those, who are not a big fans of gym. For good reason they are practised by soldiers - they are implemented even at schools or during fit tests. Push ups are one of those exercises, that are just worth to practice. Push up bars allows you to take a comfortable position, and are helping you to engage your muscles even better!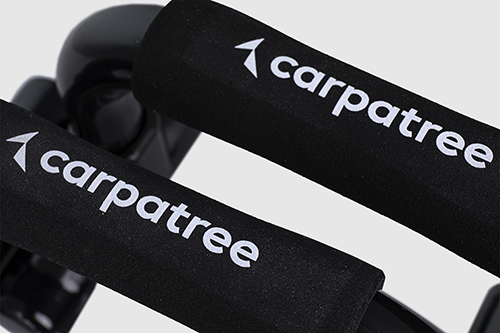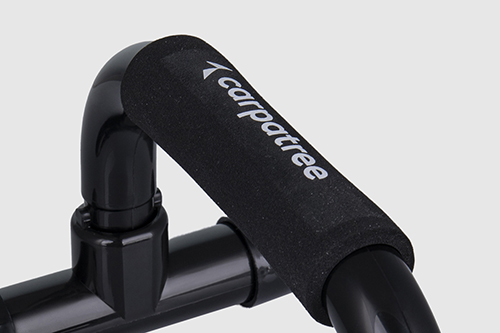 ✔ STABLE STRUCTURE
Right adhesion and construction guarantees you safety during workout.
✔ ANTI-SLIP MATERIAL
The grip area is covered with neoprene foam, so you can feel comfortable during whole workout.
✔ ENGAING MANY DIFFERENT MUSCLE GROUPS
During push ups your chest is the most involved muscle group...but not the only one! It's a great exercise for triceps, biceps, abs and your core!
✔ PERFECT FOR WORKOUTS IN EVERY CONDITION
Exercise at home, on the gym or take them with yourself on holidays - now you can have your mini-gym always by your side!
✔ PERFECT FOR CALISTHENIC
Calisthenic is your favorite type of activity? Then this product is made especially for you!
✔ SAFE WRISTS
Eliminate wrists pain during push ups - push up bars also allows you to adjust the grip width to yourself!
✔ MORE INFORMATION
Perfect for workout under any conditions

Foam grips

Easy to clean

Light and handy

Small size

Stable construction

Involves many muscle groups

Carpatree logo

Designed in Poland

Made in China

Safe for the wrists
Frequently bought together
Reviews (1)
What customers think about this item?
Create a Review
August 16, 2023

Polecam!Idealne do ćwiczeń w domu! :)

Purchase confirmed