Power Band
Light, Green
$12.99
$17.99
You are training at home and you need band with light level of intensity? We have what you are looking for! Our Power Band, thanks to its length (208 cm), can be used during main workout, but also during warm-up or during learing of chin-ups! If you want to build your own, home gym, then this power band is a must-have! Thanks to the small size you can take this band everywhere with you!
power band
band to learn chin-ups
strong power band
long power band
green power band
Resistance Power Bands
Power Bands can be used in many different ways - during strength workout, stretching or even during rehabilitation. Durable, latex material is highly resistant, even during intensive use, and perfect level of resistance allows you to train your whole body with the proper intensity. You want to buy a whole set? CLICK HERE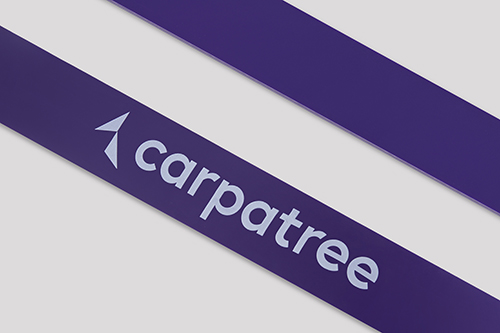 ✔ DURABLE MATERIAL
Latex material is not only really durable, but also safe for the skin.
✔ PERFECT LEVEL OF RESISTANCE
From really light to very strong - choose what's best for you.
✔ FOR DIFFERENT TYPES OF WORKOUT
Use it as needed - you can also use it during learning some exercices, like chin ups.
✔ PERFECT FOR WORKOUTS IN EVERY CONDITIONS
Train at home, gym, on the outside or take bands with you on a vacation - now your mini-gym is always with you!
✔ SATINE FINISH
Bands doesn't cause any abrasions or skin irritations.
✔ MUSCLE STRENGTHENING
Exercise bands are strengthening your muscles and helping you to shape your silhouette! They can also be used during rehabilitation.
✔ MORE INFORMATION
Perfect for workout in every condition

Latex material

Easy to clean

Light and waterproof

Four levels of resistance

Colors matching the intensity

Muscle strengthening

Carpatree Logo

Length: 208 cm

Designed in Poland, made in China
Frequently bought together