The model is 166 cm tall and wears size S.
Maya Minimal Bra
Black
$38.99
Maya is a stylish bra with a basic pattern and contrasting, bold cut. Thin straps and stretchy fabric make the bra exceptionally comfortable to wear without causing excessive pressure. The deep neckline is a choice for daring women who always want to be themselves. Maya Bra - Minimal is the new maximal!
bra with deep neckline
black bra
thin strap bra
padded bra
Maya Minimal Bra
A bold cut has never been dressed in such a minimalist form before! Maya Minimal Bra is recommended for stretching workouts or yoga, but it also works great as a part of everyday outfit or a beach top! Soft elastic and gentle, non-restrictive material guarantee comfort, while removable pads allow you to adjust the bra according to your preferences.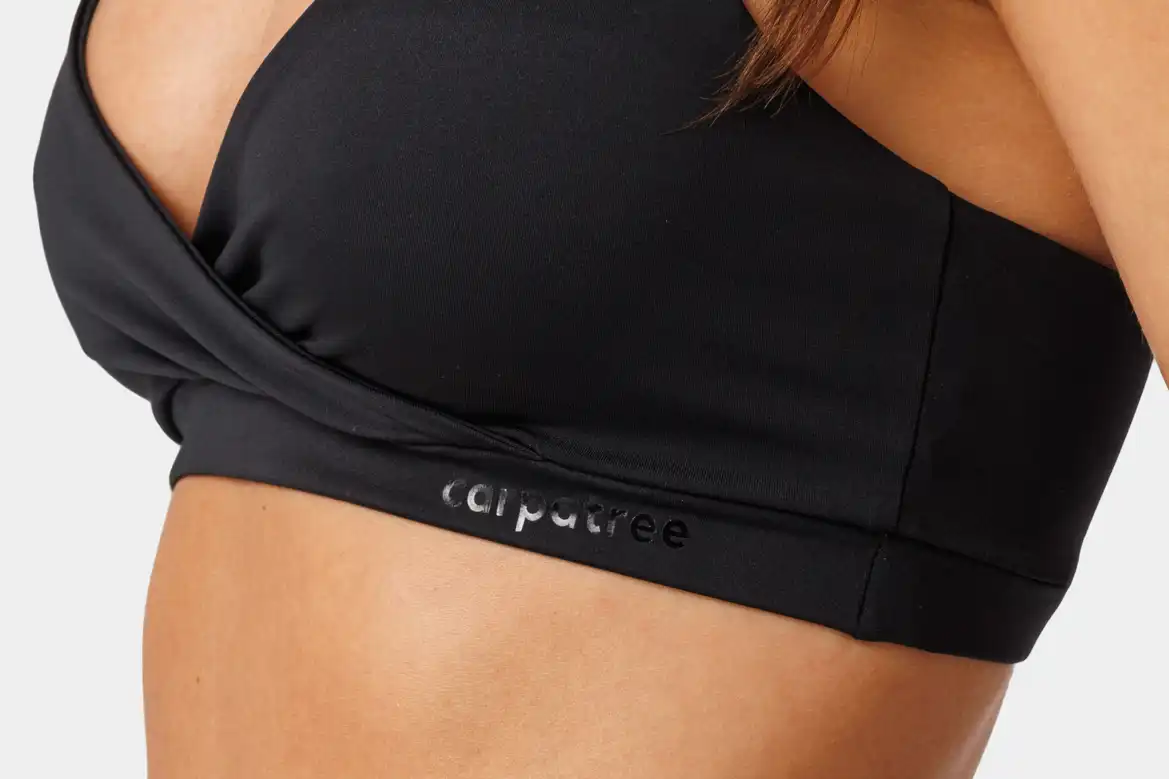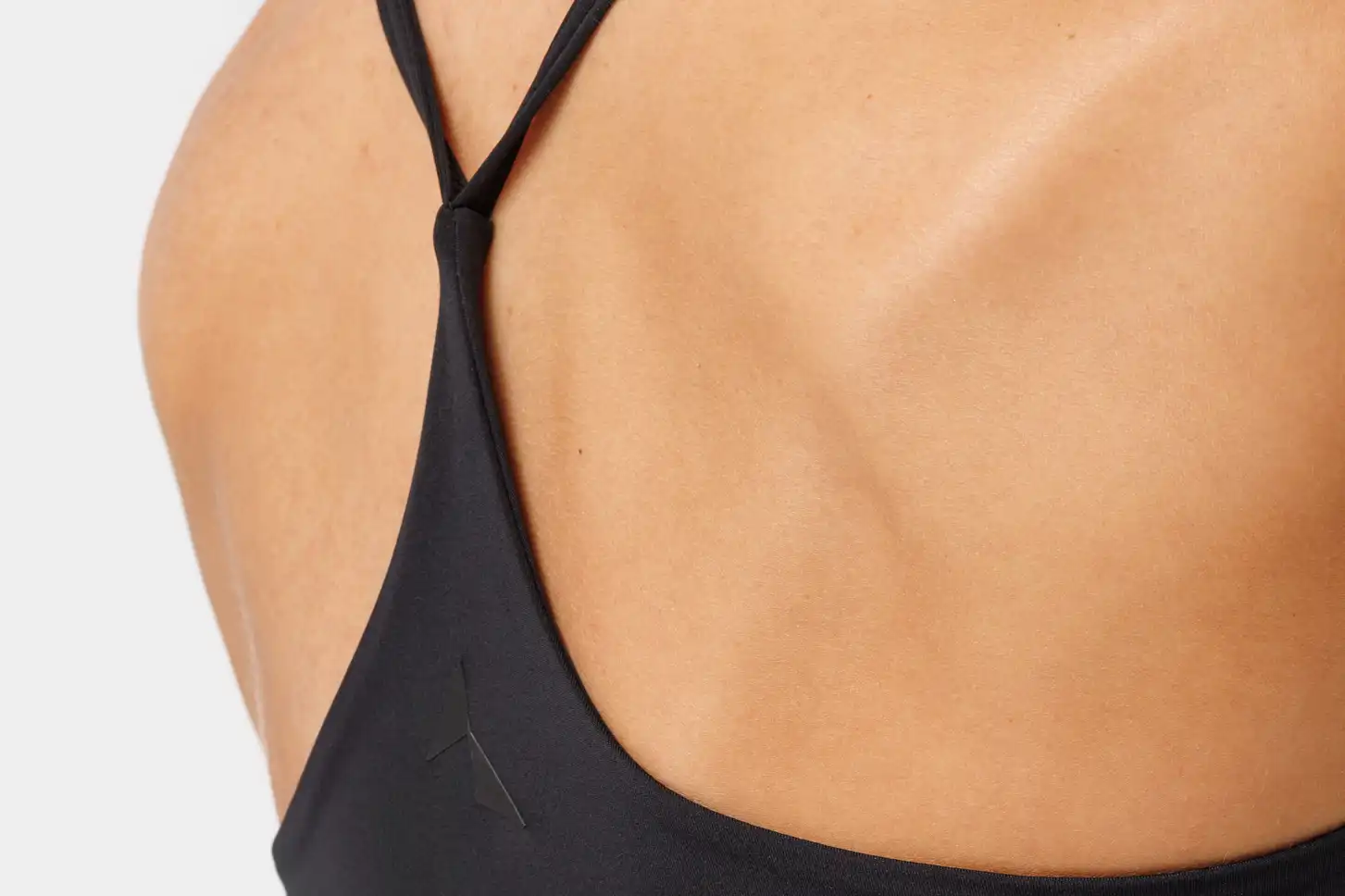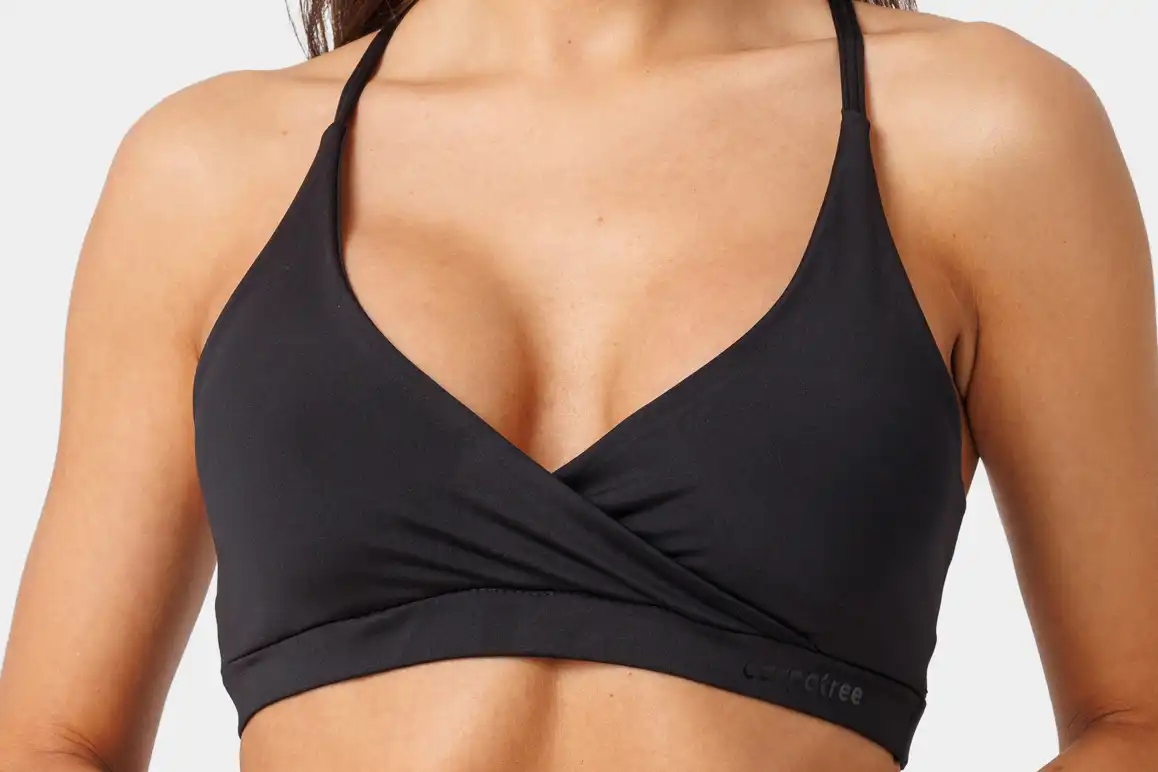 ✔ COMFORT
Thin straps, breathable material, and a non-restrictive construction make this bra one of the most comfortable you have ever worn!
✔ REMOVABLE PADS
You can wash the bra in the washing machine without worrying about the pads losing their shape.
✔ DEEP NECKLINE
It accentuates the silhouette and allows for creating fashionable outfits, not only for sports!
✔ STRETCHY MATERIAL
The material provides comfort during any activity and prevents overheating.
✔ BREATHABLE STRUCTURE
Guaranteed comfort during summer trips, yoga sessions, or sunbathing at the beach!
✔ MINIMALIST DESIGN
The contrasting minimalist design complements the overall look.
✔ MATCHING LOGO
The color-matched logo is a perfect addition.
✔ MATCH IT WITH BOTTOMS
Minimalist or more daring? This bra will match most leggings, pants, or skirts!
✔ MORE INFORMATION
Intended for static activities

Made from gentle, pleasant material

Quick-drying and breathable

Delicate construction

Comfortable material

Designed in Poland

Stabilizing and cushioning

Produced in Poland

Modern design

Material – 92% polyester, 8% elastane

Machine wash safe
Frequently bought together