Model is 175 cm high and wears size S
Force™ Seamless Leggings
Navy
$49.99
$57.99
There are many solid reasons, why seamless leggings are considered as the best for strength workouts. Force leggings have all the most important features of seamless material, and also many, many more! Small perforations placed under the glutes are increasing their breathable values and delicate stripes placed on the strategic parts, are body-shaping and, let's be honest, really unique!
highwaist leggings
gym leggings
elastic leggings
women's leggings
force leggings
seamless leggings
navy leggings
Force™ Seamless Leggings
Force Seamless Leggings are designed with a thougth of women, that wants to stand out. There is no space here, for classic, delicate patterns - it's a synonym of uniqueness. Small perforations at the back of the thighs and body-shaping details are a guarantee of great look and well-being!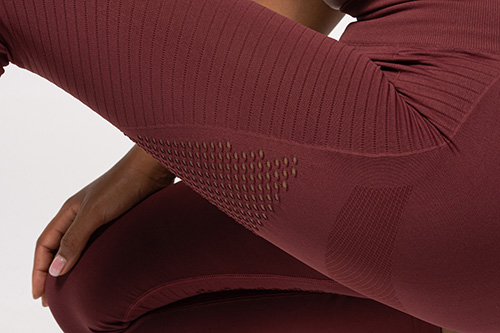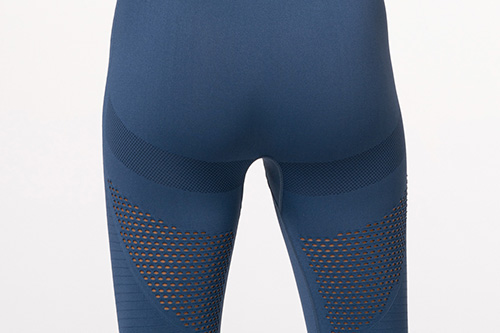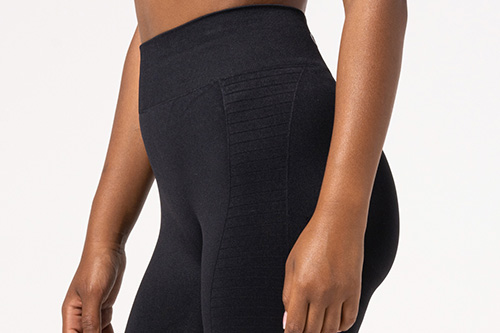 ✔ COMFORT OF USE
Thanks to specialistic technology, used in the production of material, it doesn't constrain your moves, and guarantees maximum level of tensile strength. It also doesn't cause any abrasions on the skin, even during the hardest workouts.
✔ NON SEE-THROUGH MATERIAL
Nice to touch knitwear has a unique, dense weave, so you don't have to worry, that during traing something will be visible! Even during deep squats!
✔ PERFORATIONS AT THE BACK OF THE THIGHS
Guarantee of great breathable values and stylish look.
✔ FIRM SUPPORT
High qulity fabric, with strong compressive characteristics, ensures you full comfort of usage during training.
✔ BREATHABLE MATERIAL
Light, breathable, thermoactive yarn is a result of combination of poliamid and elastane.
✔ NO SEAMS
Seamless construction guarantees maximum comfort.
✔ BODY-SHAPING CUT
Cut that makes you look and feel even better, than in regular leggings!
✔ MATCHING FORCE BRA
Match Force bra with leggings, and make a perfect set!
✔ MORE INFORMATION
Designed for home and gym workout

Delicate, durable material

Fast drying and highly breathable

Body-shaping cut

Comfortable material

Stabilizing structure

Modern cut

Designed in Poland

Made in China

Material – 92% polyamide, 8% elastane

Machine wash safe
Frequently bought together
Reviews (4)
What customers think about this item?
Create a Review
May 19, 2023

WygodneBardzo wygodne, podkreślające ładnie ciało

Purchase confirmed

February 14, 2022

100% zadowoleniaLeginsy poza tym że mają obłędny kolor są bardzo wygodne , materiał ultra przyjemny w dotyku a zależało mi żeby nie był zbyt słodki i taki właśnie jest ♥️ ogromny plus za modelujące szycie . Polecam i to na pewno nie ostatnie moje leginsy ♥️

Purchase confirmed

January 18, 2022

Super!Zgodne z noszonym rozmiarem, wczesniej mialam model phase i bylam zadowolona . Te legginsy sa jeszcze lepsze ! Cigliwe, miekkie i swietnie modeluja . Biustonisz do kompletu rowniez polecam:)

Purchase confirmed

October 26, 2021

супер! Найкращий комплект!!