Model is 175 cm high and wears size S
Force™ Seamless Bra
Burgundy
$23.99
$36.99
Force Bra is a guarantee of the best look, quality and your comfort! Just like in our Force leggings we placed small perforations increasing their breathable properties. Delicate stripes have a positive impact on the look and properties of the product, and removable pads are our response to your requests - because workout should be fun!
sporty seamless bra
comfortable seamless bra
force bra
gym bra
burgundy seamless bra
Force™ Seamless Bra
Force Bra is a combination of the best features of seamless clothing and modern, fashionable style. Perforations on the front and at the back are increasing breathability of the product and thanks to the delicate body-shaping stripes your silhouette looks even better. Match this bra with Force Leggings in the same color or choose different colors!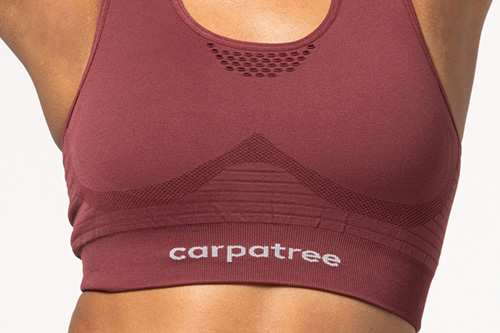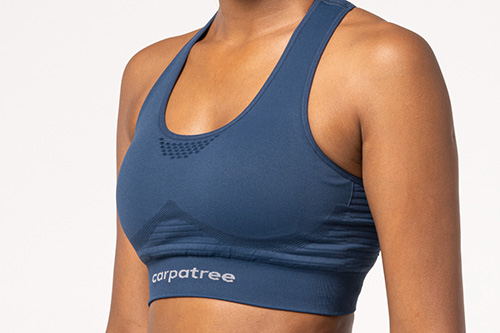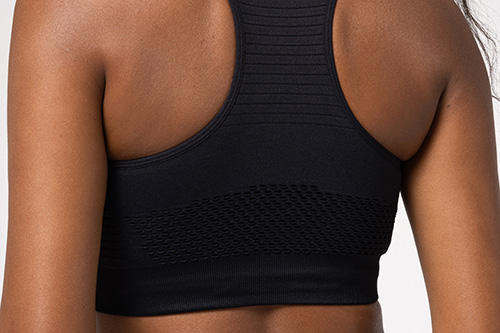 ✔ COMFORT OF USE
Thanks to specialistic technology, used in the production of material, it doesn't constrain your moves, and guarantees maximum level of tensile strength. It also doesn't cause any abrasions on the skin, even during the hardest workouts.
✔ NON SEE-THROUGH MATERIAL
Nice to touch knitwear has a unique, dense weave, so you don't have to worry, that during traing something will be visible!
✔ REMOVABLE PADS
Pads allows you to feel comfortable, but if you prefer to train without them, you can always remove them.
✔ FIRM SUPPORT
High qulity fabric, with strong compressive characteristics, ensures you full comfort of usage during training.
✔ DELICATE PERFORATIONS
Small perforations placed on the front and at the back are not only increasing the breathability of the product, but they are also making you look stylish!
✔ NO SEAMS
Seamless construction guarantees maximum comfort. During training you don't have to worry about any possible skin abrasions.
✔ MODERN PATTERN
Modern pattern for bold, confident woman, who care about her comfort during workout.
✔ MATCHING LEGGINGS
Bra is a perfect match with Force leggings but also looks great with other sports leggings.
✔ MORE INFORMATION
Designed for home and gym workout

Strong, durable material

Fast drying and highly breathable

With removable pads

Comfortable cut

Stabilizing structure

Stylish design

Designed In Poland

Made in China

Material – 92% polyamide, 8% elastane

Machine wash safe
Frequently bought together
Reviews (3)
What customers think about this item?
Create a Review
August 30, 2023

To już kolejny stanik zakupiony przeze mnie. Dobrze sprawdza się przy energicznych treningach, trzyma co trzeba na miejscu.

Purchase confirmed

August 21, 2023

Jeden z moich ulubionych modeli staników sportowych!! Bardzo dobra kompresja (szczególnie przy małym biuście miałam z tym problem), a mimo to wygodny i pozwalający oddychać :)

Purchase confirmed

Anna

Czerwona Woda, Polska

August 16, 2023

Mój ulubionyFajny nawet na duży biust

Purchase confirmed