Brazilian Briefs
Beige
$11.99
$14.99
Sports clothes have to be comfortable, but sports clothes are not only leggings or longsleeves but also underwear! Brazilian Briefs are made for active women, who appreciates the best qualities. Cut-outs are smaller than in classic g-strings but makes you feel comfortable. We should also mention natural, cotton material!
brazilian briefs
sports pants
Beige brazilian briefs
beige pants
beige underwear
beige comfortable pants
beige sporty pants
Brazilian Briefs
Brazilians pants are made with the highest quality cotton, supported with elastane. Non-squeezing seams, delicate cut-out at the back, waistband with Carpatree logo on it, and cut, that makes your silhouette look even better. There is no better choice, than the choice of your own comfort.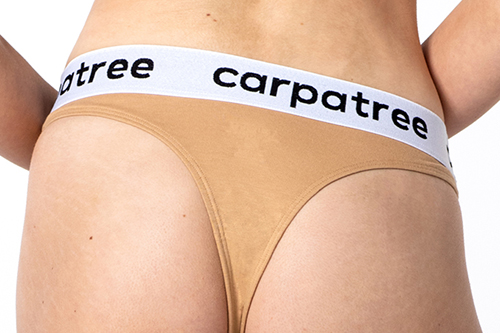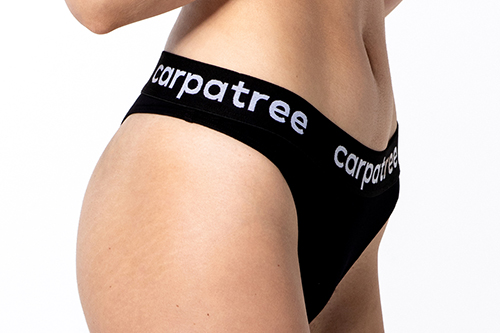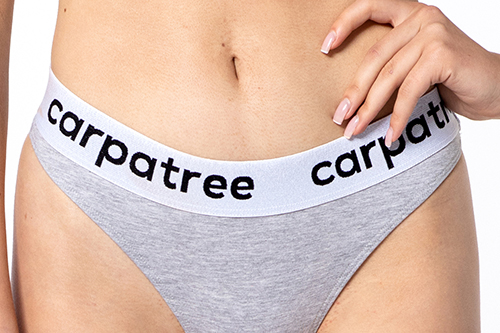 ✔ COMFORTABLE USE
Specialized seams are stretching without constraining your moves. Seams don't squeeze on the skin and don't scratch the body even with the greatest effort.
✔ DELICATE KNIT
Soft cotton and elastane guarantees maximum durability.
✔ BRAZILIAN CUT
Highlights your silhouette, and emphasize your best features!
✔ HIGH BAND WITH LOGO
Show, that you are Carpatree family!
✔ NATURAL TOUCH
Full cooperation with your body.
✔ NATURAL COLORS
To maintain your full comfort.
✔ MORE INFORMATIONS
Delicate high quality knit

Soft, highly resistant

Bold cut

Body shaping

Stylish design

Modern style

Natural colors

Material - cotton 92%, elastane 8%

Mashine wash safe

Designed and made in European Union (Poland)