Cotton Rib Bra is a top, that you can wear during workout, everyday activity and during eveining relaxing yoga sessions. It's also a perfect choice to wear on the beach! Sounds good, right? Well, that's because Rib Bra is just made for active women - besides the comfort of wearing, regulated strings, and even firm, non see-through material, there is also a fancy, stylish design! If you love to combine fashion with sports comfort, then you've just found a product for yourself!
rib
bra
Grey cotton bra
gym bra
sports bra
supporting bra
Rib Bra
Rib Bra is extremely feminine, delicate and perfect for workout and daily activities! Thanks to the cotton structure it is really pleasant to touch - it's an alternative for women, that just prefer cotton over the other fabrics. Crossed strings at the back and unusual structure are perfectly corresponding with round shaped neckline.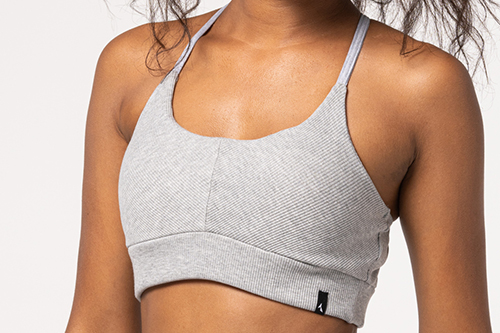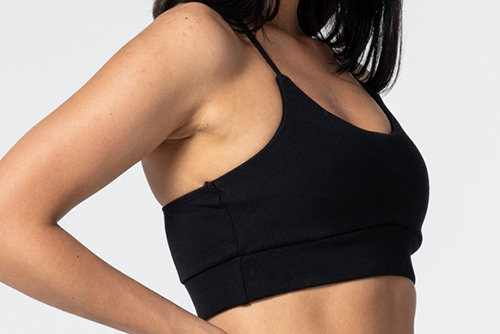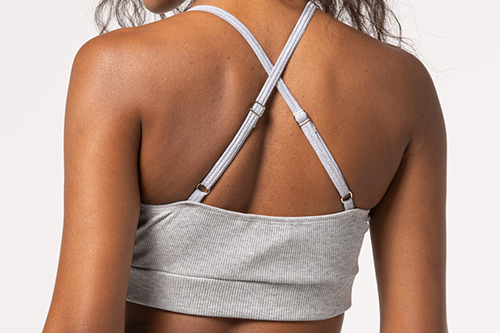 ✔ COMFORTABLE USE
Well designed construction help you to achieve your goals by supporting your effort.
✔ INTENSE COLOR
Knitwear with expressive, durable colors.
✔ CROSSED STRINGS AT THE BACK
Get some stylish, rock vibes!
✔ STRIPED CONSTRUCTION
Makes you look unique.
✔ NO SEE-TROUGH
The delicate knit has a unique, dense weave, so no one can see-through.
✔ NATURAL, STRONG FABRIC
Highly resistant structure is really pleasant to touch - cotton combined with elastane is the best possible choice for women, that want to feel comfortable!
✔ MORE INFORMATION
Soft and fine high quality knit

Strong and breathable material

Flexible, non-squeezing cut

Construction supporting your performance

Stabilizing cut

Regulated strings

Modern and sharp colours

Fancy look

Material – 92% cotton, 8% elastane

Mashine wash safe

Designed and made in European Union (Poland)
Frequently bought together
Reviews (2)
What customers think about this item?
Create a Review
August 11, 2021

SuperMega wygodny, nie ma żadnych wad

Purchase confirmed

July 9, 2021

Zakochałam sięten stanik jest WSPA NIA ŁY! ten styl, ta wygoda, ta klasa - mega!