Are you a fan of unobvious solutions? Just like us! Nuance Hoodie has both, classic and modern details - everything combined in one, perfect, sporty product. Basic design at the front and at the back looks even better thanks to the deep cuts at the sides - a little oversized cut and big hood are also significant! Sports fashion is the best!
nuance hoodie
sports hoodie
hoodie with cuts at the sides
long hoodie
large hoodie
women's hoodie
red hoodie
Nuance Hoodie
Nuance hoodie is a perfect product - it's a combination of comfort and unique style. It's not just a "workout hoodie" (although of course you can use it like that), it's "street style" at its best! Slits on the sides, large hood, lengthened cut...see for yourself! HIDDENCODEFORCE You've found a hidden code. Hurry up, before someone uses it! *if code doesn't work, it means that someone already used it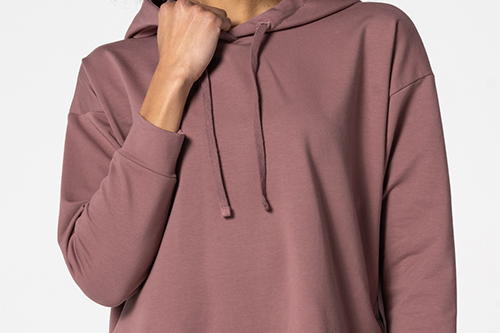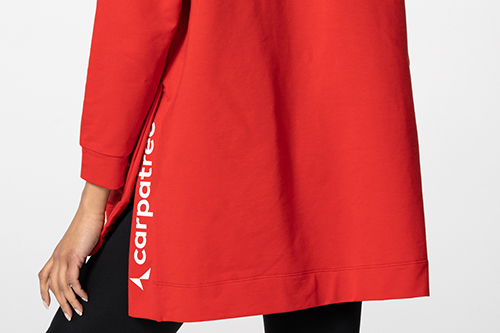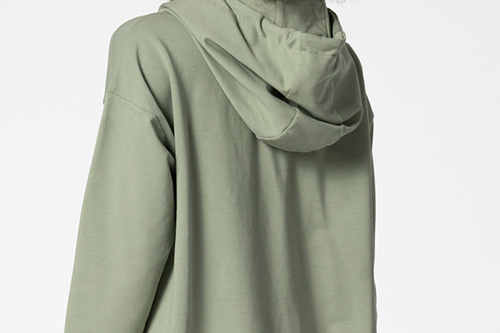 ✔ COMFORTABLE USE
Specialized seams are stretching without constraining your moves. Seams don't squeeze on the skin and don't scratch the body even with the greatest effort.
✔ BREATHABLE KNIT
Thick structure allows your body to breathe, while also offering a pleasant and natural touch.
✔ LENGTHENED CUT
Thanks to the modern cut you have a full comfort of movement!
✔ STYLISH SLITS
They add a "modern vibe" to your outfit, and makes you stand out from the crowd.
✔ EXTREMELY ELASTIC
So you can always feel comfortable.
✔ EXPRESSIVE COLORS
The most stylish colors of this season makes you look even more fashionable!
✔ FOR EVERY SEASON
Thanks to the slits on both sides, you can wear this hoodie during winter, or chilly summer nights.
✔ MORE INFORMATION
Perfect for home and gym workout

Dense high quality knit

Soft, highly breathable material

Slits at both sides

Body shaping cut

Stylish design

Modern cut

Logo at the side

Non fading colors

Material - 95% cotton, 5% elastane

Machine wash safe

Designed and made in European Union (Poland)