Model is 170 cm high and wears a size S.
Mellow Rib Bra
Beige
$39.99
What do you imagine, when you think of the most comfortable bra? High elasticity? Maybe cotton fabric? Non-squeezin seams? All of that, and even much more, you will find in our Mellow Rib Bra. However, we all know that it's not only about the comfort, so we didn't forgot about visual aspects - after all, appearance in sports clothing is equally important (just look at those charming crossings at the back).
Bra
rib
mellow rib bra
women's bra
sporty bra
gym bra
carpatree bra with pads
Mellow Rib Bra
Mellow Rib Bra is for you, if you don't want to look like everyone else - striped construction has an "old-school" vibe, and pleasant, delicate to touch material. So let's set this up - crossing at the back, classic colors, striped fabric, breathable cotton material...convinced yet?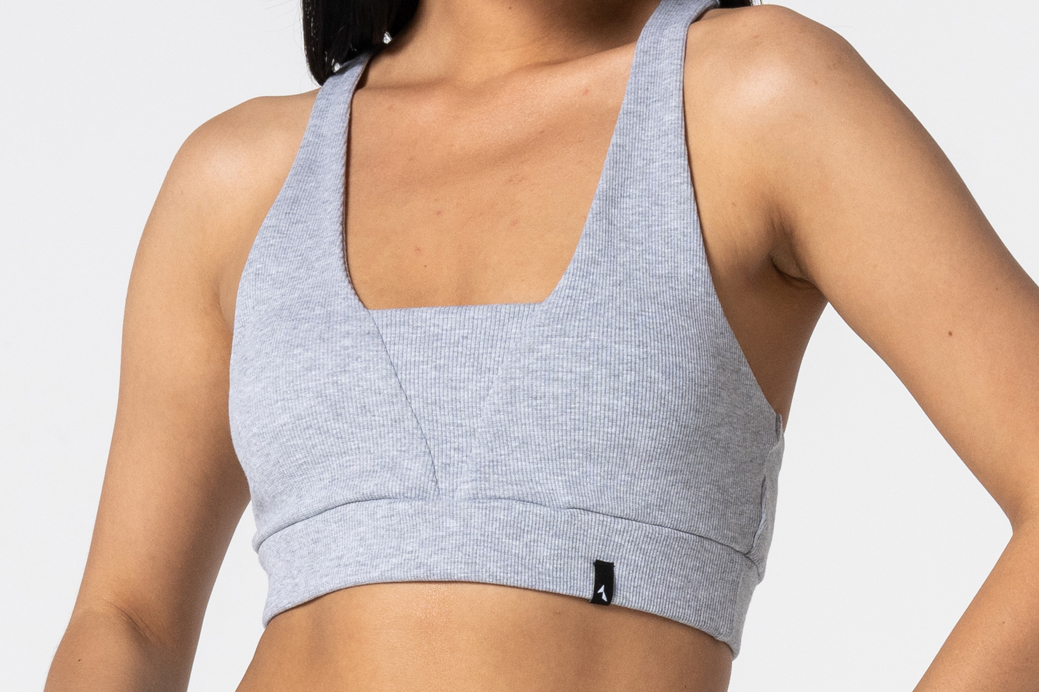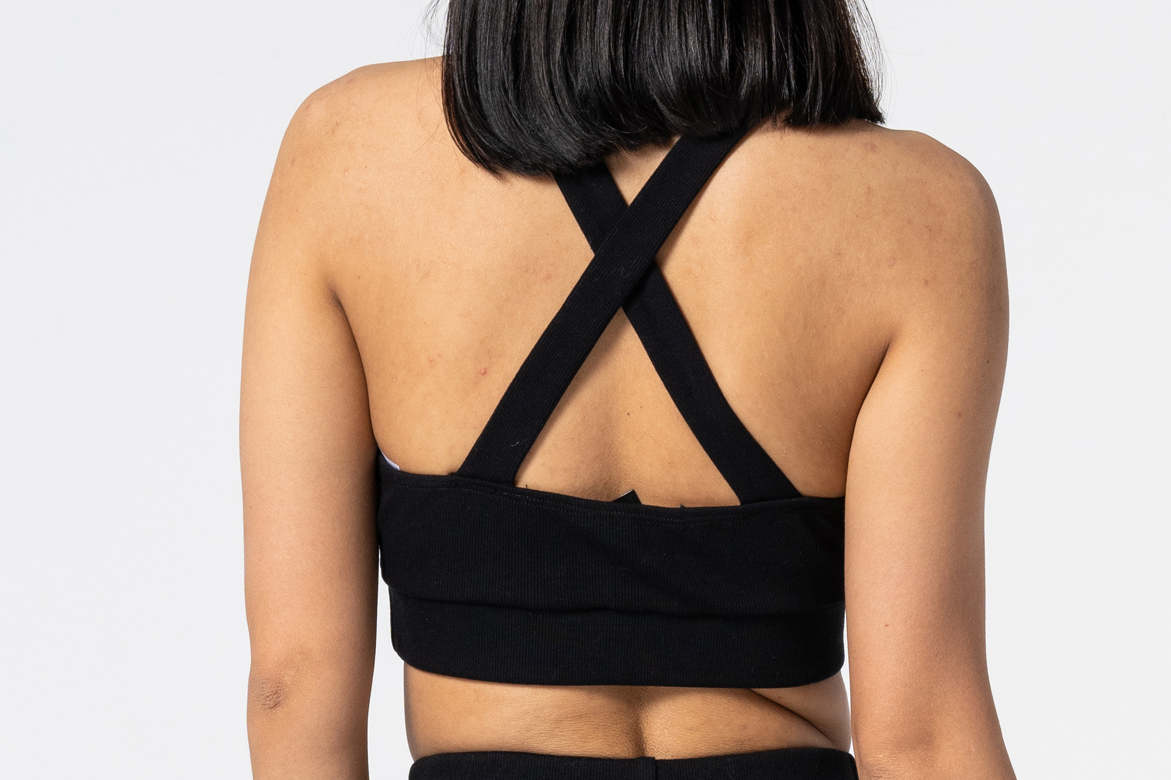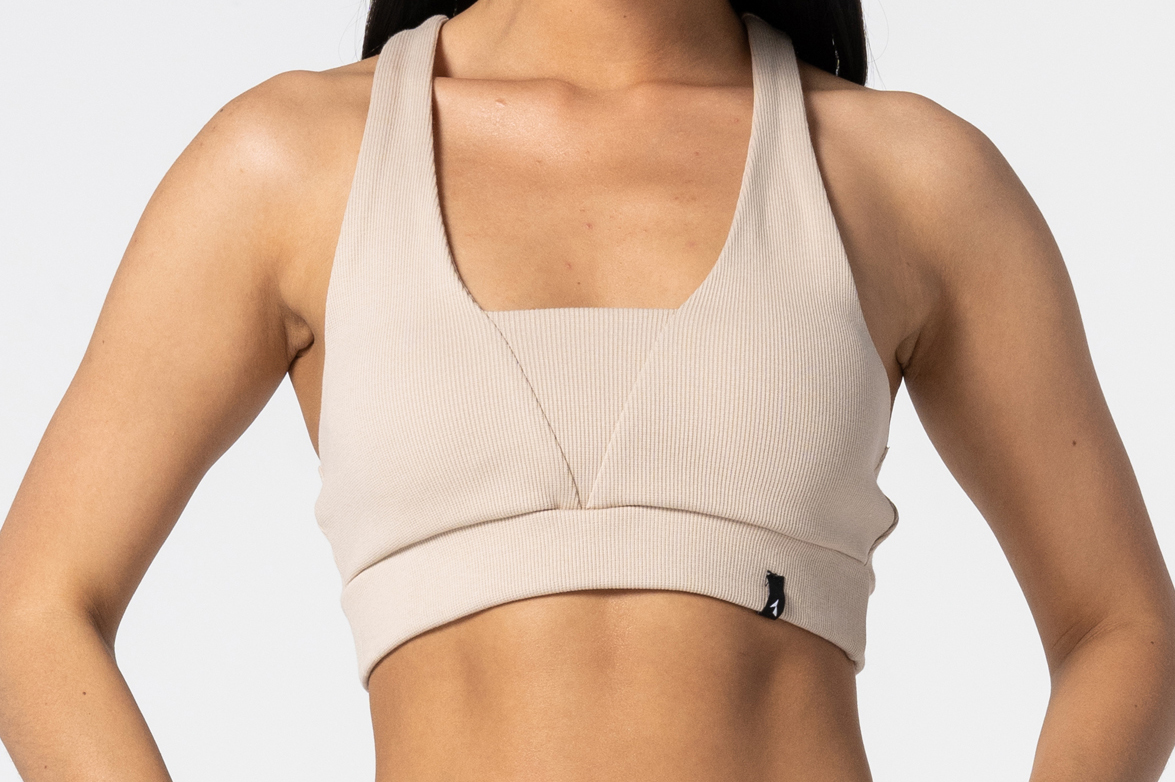 ✔ COMFORTABLE USE
Well designed construction helps you to achieve your goals by supporting your effort.
✔ CLASSIC COLORS
Knitwear with expressive, durable colors.
✔ CROSSING AT THE BACK
Gives you some rock vibes!
✔ STRIPED STRUCTURE
Makes you look unique.
✔ NO SEE-TROUGH
The delicate knit has a unique, dense weave, so no one can see-through.
✔ LIGHT AND RESISTANT KNIT
Highly breathable material transfers moisture to the outer parts of the fabric while keeping a light yet highly resistant structure.
✔ MORE INFORMATION
Soft and fine high quality knit

Light and breathable material

Flexible, non-squeezing cut

Construction supporting your performance

Stabilizing cut

Discreet logo

Classic and sharp colours

Fancy look

Material – 92% cotton, 8% elastane

Mashine wash safe

Designed and made in European Union (Poland)
Frequently bought together
Reviews (4)
What customers think about this item?
Create a Review
July 12, 2023

Wygodny i przepieknyBardzo ładnie leży i do tego jest bardzo wygodny. Niby to tylko sportowy stanik, ale jest bardzo ładnie wykończony, co sprawia że można się poczuć elegancko

Karolina

Bielsko-Biala, Polska

July 3, 2023

Najwygodniejszy stanik everPolecam. Mam tez czarny..szkoda ,ze juz nie ma tego koloru, kupilabym kolejny

Purchase confirmed

Katarzyna

Jelenia Góra, Polska

June 1, 2022

wspaniałynie jest to stanik który trzyma jakoś dobrze, ale mimo to jest cudowny, porządny materiał i dekold wygląda w nim naprawdę dobrze. Wzięłam rozmiar S przy rozm.70E i jest git :)

Purchase confirmed

April 20, 2021

Polecam serdecznieZdecydowanie jest to mój typ stanika. Piękne wykończenie i porządny materiał, taki dosyć gruby (to zaleta)