Luna cut-out back Long Sleeve
Black
$39.99
Luna is a top with two faces - delicate and classic at the front, surprises with a bold and customized design at the back. Choose it, if you care about the elasticity and high breathability. Tight, close to the body construction ensures that nothing interferes with your comfort during physical activity. Luna top must be yours!
longsleeve top
cut-out back longsleeve
women's gym top
luna longsleeve
Luna longsleeve top
Feminine, stylish, boldly! Luna longsleeve top is designed for women who like to stand out from the crowd. Breathable, light material ensures well-being during workout, while applied weave transfers moisture to the outer parts of fabric. Cut-out at the back adds you style and allows you to stand out from the crowd.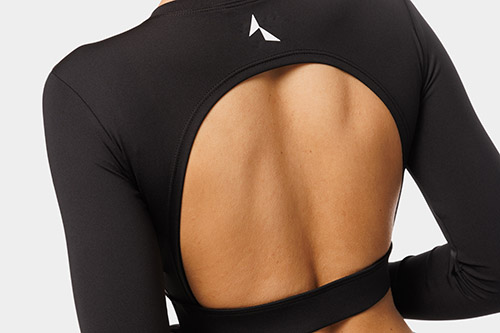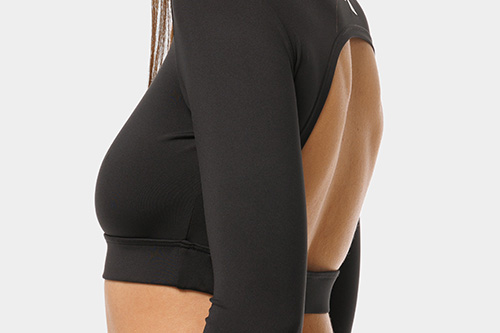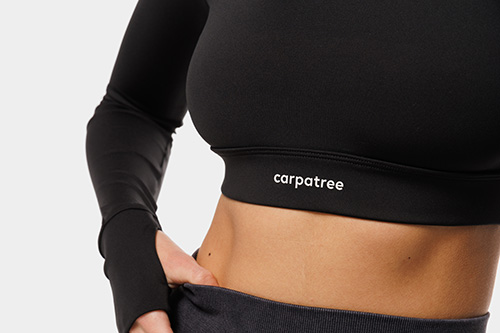 ✔ FEMININE CUT
Highlighting your silhouette, tight top form.
✔ BREATHABLE MATERIAL
Light, pleasant polyester structure, allows your skin to breathe while also offering a delicate, natural touch.
✔ CUT-OUT AT THE BACK
Unique design increasing functionality of the product while also offering you amaizing look!
✔ LONG SLEEVES
Perfect choice for active days and intensive workouts!
✔ SMALL LOGO AT THE BACK
Show that you belong to #carpatreeteam!
✔ COMFORT OF USE
Specialistic seams doesn't constrain your moves and is resistant to over-stretching.
✔ FLAT SEAMS
All of this to make this top even more comfortable to wear!
✔ THUMB HOLES
You can adjust this longsleeve to your needs.
✔ MORE INFORMATION
Perfect top for home and gym workout

Light, high quality knit

Short cut

Fancy and modern design

Thumb holes

Small logo at the front

Non-fading colors!

Material – polyester 92%, elastane 8%

Machine wash safe

Designed in Poland

Made in Poland (Bielsko-Biała)
Frequently bought together
Reviews (2)
What customers think about this item?
Create a Review
November 16, 2023

Mój faworytSexi i bardzo komfortowy longsleeve , bez usztywnienia w biuście , mam mały biust wiec przekładam wkładki z innego i jest super.

Purchase confirmed

June 6, 2023

Rewelacyjny, przepiekny topBardzo przyjemny materiał i genialny krój, idealny do treningu na siłowni

Purchase confirmed