Juniper Cropped Sweatshirt
Black
$44.99
$55.99
Juniper Hoodie is a perfect product for active women! Shortened cut allows you to show your muscles and elastic cuffs at waist and sleeves are perfectly highlighting your body-proportions. One-color version is a next step after Tie Dye version - more basic style allows you to make everyday outfits, but is also perfect for active days. Match sweatshirt with Juniper sweatpants and make a perfect outfit!
sweatshirt
cropped
juniper
hoodie
women's hoodie
black
black hoodie
Juniper Cropped Sweatshirt
Combination of the highest quality materials, body shaping cut and modern design - everything in Juniper Cropped Sweatshirt. Cropped cut allows you to show your muscles, and makes the sweatshirt even more unique. Thanks to welts added at the waist, you will always feel comfortable - it wont move without your knowledge. Natural colors are maikng it even more fashionable, especially when you combine sweatshirt with matching Carpatree sweatpants!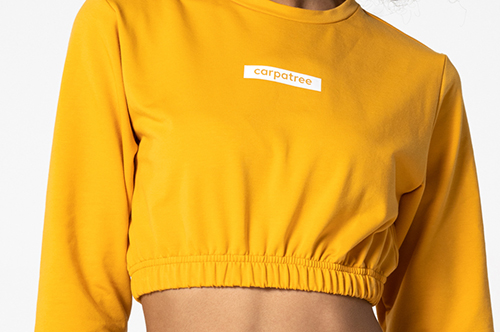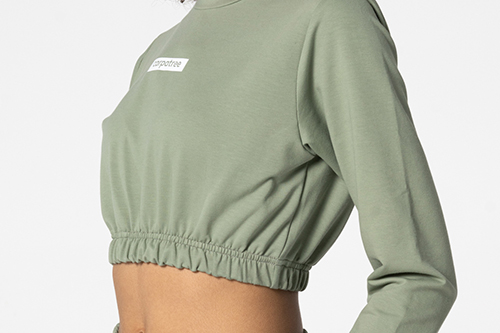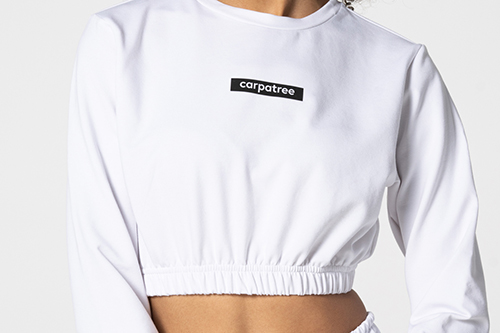 ✔ COMFORTABLE USE
Specialized seams are stretching without constraining your moves. Seams don't squeeze on the skin and don't scratch the body even with the greatest effort.
✔ BREATHABLE KNIT
Thick structure allows your body to breathe, while also offering a pleasant and natural touch.
✔ DYNAMIC CUT
Modern cut allows you to show your physique.
✔ STYLISH WELTS
Emphasizes your best features and hides your imperfections.
✔ EXTREMELY ELASTIC
So you can always feel comfortable.
✔ NATURAL COLORS
Makes you feel an look even more stylish.
✔ INTENSIVE SHADES
Sweatshirt, that doesn't loose color and doesn't fade - even after multiple washes, color is the same, as on the day of purchase.
✔ MORE INFORMATION
Perfect for home and gym workout

Dense high quality knit

Soft, highly breathable material

Welt at the waist

Body shaping cut

Stylish design

Modern cut

Intense shades

Non fading colors

Material - 95% cotton, 5% elastane

Mashine wash safe

Designed and made in European Union (Poland)