Model is 172 cm tall and wears a size S
Glimmer Fitted Hoodie
Classic Black
$69.99
If you're a fan of sweatshirts but find loose, unisex cuts uninspiring, the Glimmer sweatshirt could be just what you're looking for. Its gentle ribbing along the waist enhances your silhouette and adds proportion without feeling restrictive. Plus, the small hood strikes a balance between functionality and femininity without overpowering your shape.
women's fitted hoodie
black hoodie
short hoodie
women's sweatshirt
hoodie with elastic cuffs
Glimmer Hoodie
The distinctive cut of the Glimmer sweatshirt allows for a perfect fit and a unique look. We placed a drawstring at the waist, which beautifully emphasizes the proportions of the figure, and the one in the wrist area prevents the sleeves from "pulling up". The sweatshirt will be perfect for active, challenging days, but also for formal outings. Top quality cotton and an embroidered logo complete the minimalist premium look.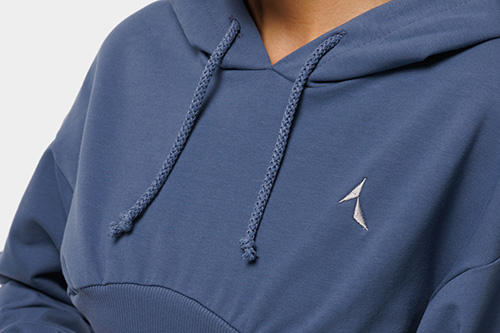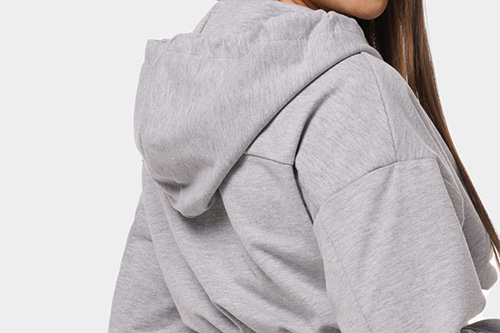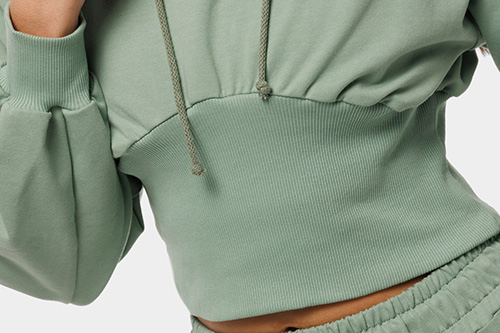 ✔ FEMININE CUT
The drawstring accentuates the waist and hides any imperfections.
✔ BREATHABLE MATERIAL
The solid, pleasing cotton texture allows your skin to breathe while offering a soft, natural touch.
✔ ELASTIC CUFFS ON THE WRISTS
The perfect fit helps to maintain body temperature, and comfortably and safely undertake any physical activity.
✔ SHORTENED CUT
The hoodie will go well with Glimmer sweatpants, but also with any jeans or leggings.
✔ SMALL HOOD
Niewielki kaptur pomaga ochronić się przed wiatrem, ale nie zasłania oczu, ani nie przytłacza nawet delikatnej kobiecej sylwetki.
✔ COMFORT OF USE
Specialized seams does not restrict movement and provides maximum resistance to stretching. They do not cause corns on the skin and do not rub the body even during the greatest effort
✔ MINIMALISTIC DESIGN
The sweatshirt will complement both more and less formal styling.
✔ EMBROIDERED LOGO
On this sweatshirt model, the logo has been embroidered to further emphasize the premium quality.
✔ MORE INFORMATION
Perfect for workout and active days

Durable, high-quality cotton

Elastic cuffs on the waist and wrists

Fashionable and modern design

Small hood

Embroidered logo

Colors, that does not fade!

Material - cotton 95%, elastane 5%

Machine washable

Designed in Poland

Manufactured in Poland (Bielsko-Biala)
Frequently bought together
Reviews (4)
What customers think about this item?
Create a Review
Bogumiła

Skierniewice, Polska

November 20, 2023

IdealnaKobieca I z dobrego materiału. Model na czasie.

Purchase confirmed

Bogumiła

Skierniewice, Polska

July 26, 2023

IdealnaBardzo kobieca, kolor na żywo śliczny, materiał dobrej jakości.

Purchase confirmed

Bogumiła

Skierniewice, Polska

July 26, 2023

IdealnaBardzo kobieca, dobrej jakości materiał. Śliczny kolor na żywo.

Purchase confirmed

Bogumiła

Skierniewice, Polska

June 9, 2023

WyjątkowyŚwietny i wyjątkowy fason, idealny rozmiar bardzo fajny materiał. Idealna długość

Purchase confirmed