Ella Support Bra
Black
$49.99
The Ella bra offers support like never before. Each element has been carefully thought out to accompany you during your efforts. Integrated pads ensure nothing shifts during your workout, and the thickened adjustable straps hold up a larger bust. An additional hook closure, like in a standard bra, allows for better band adjustment.
extra support bra
padded bra
strong straps
running bra
adjustable bra
Ella High Support Bra
Ella is a bra designed for women with a larger bust. Its shape has been specially crafted to provide better support during all types of activities. The specialized material guarantees a high level of breathability, while the delicate finishes are particularly comfortable for your skin.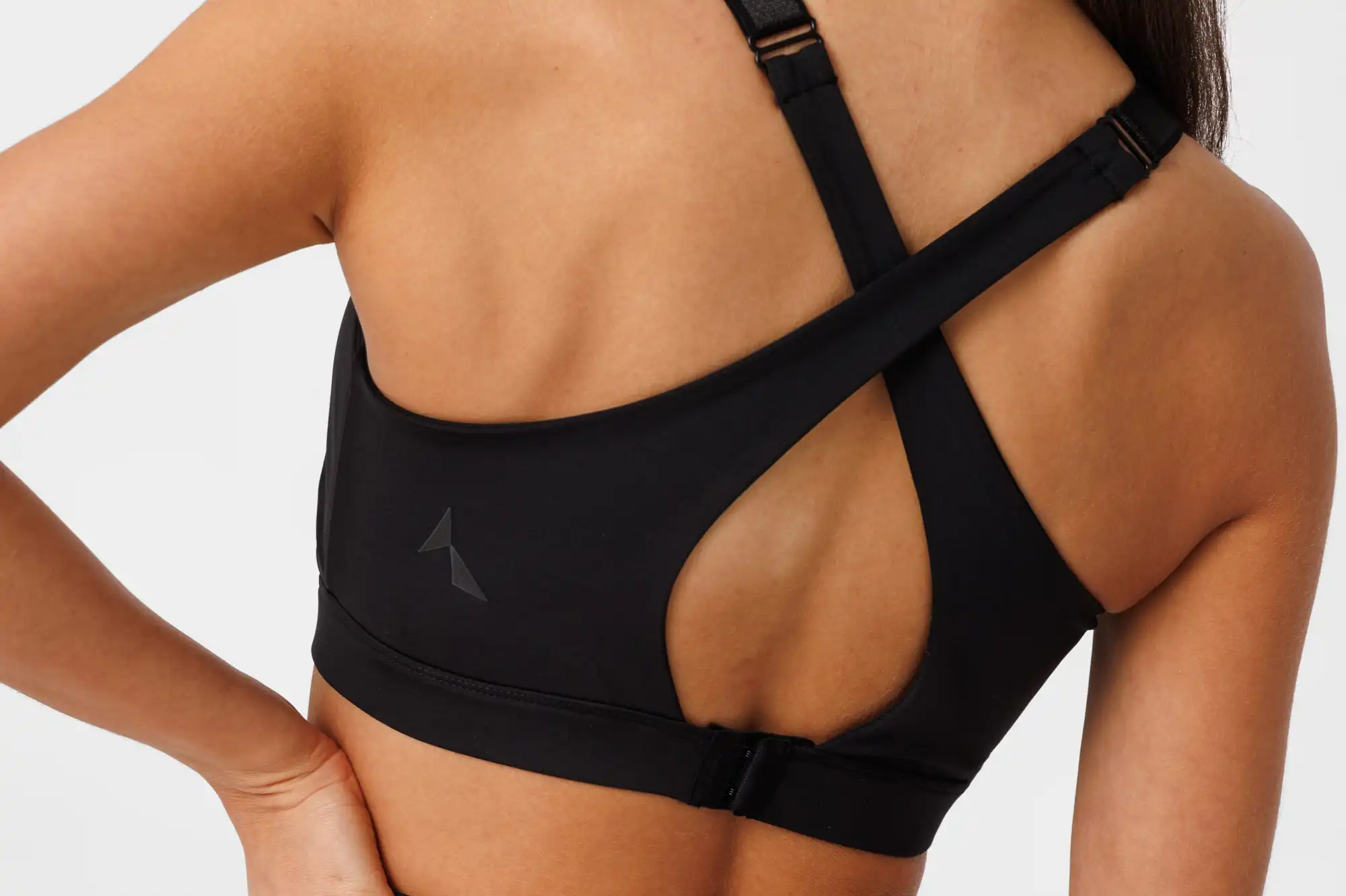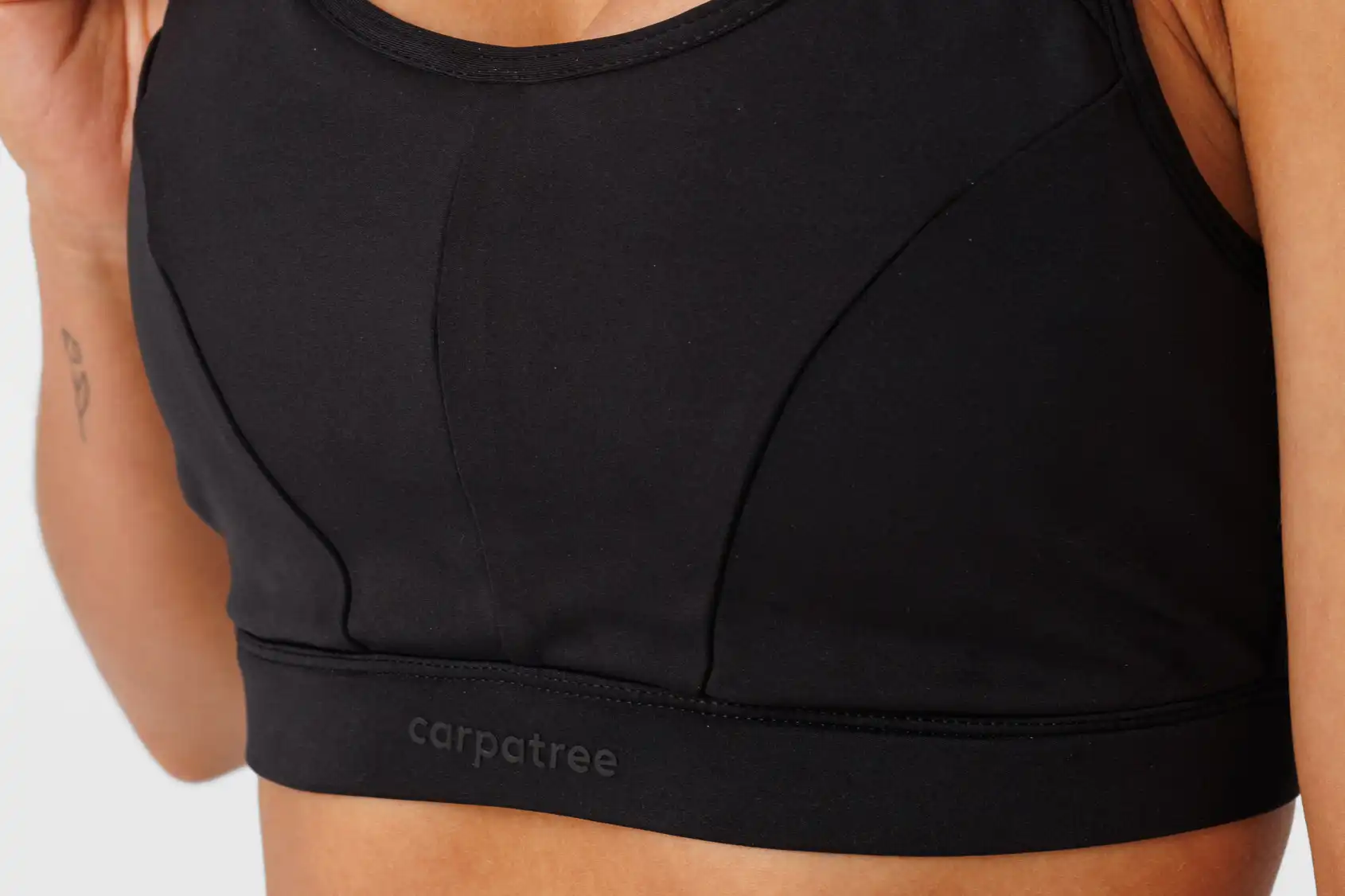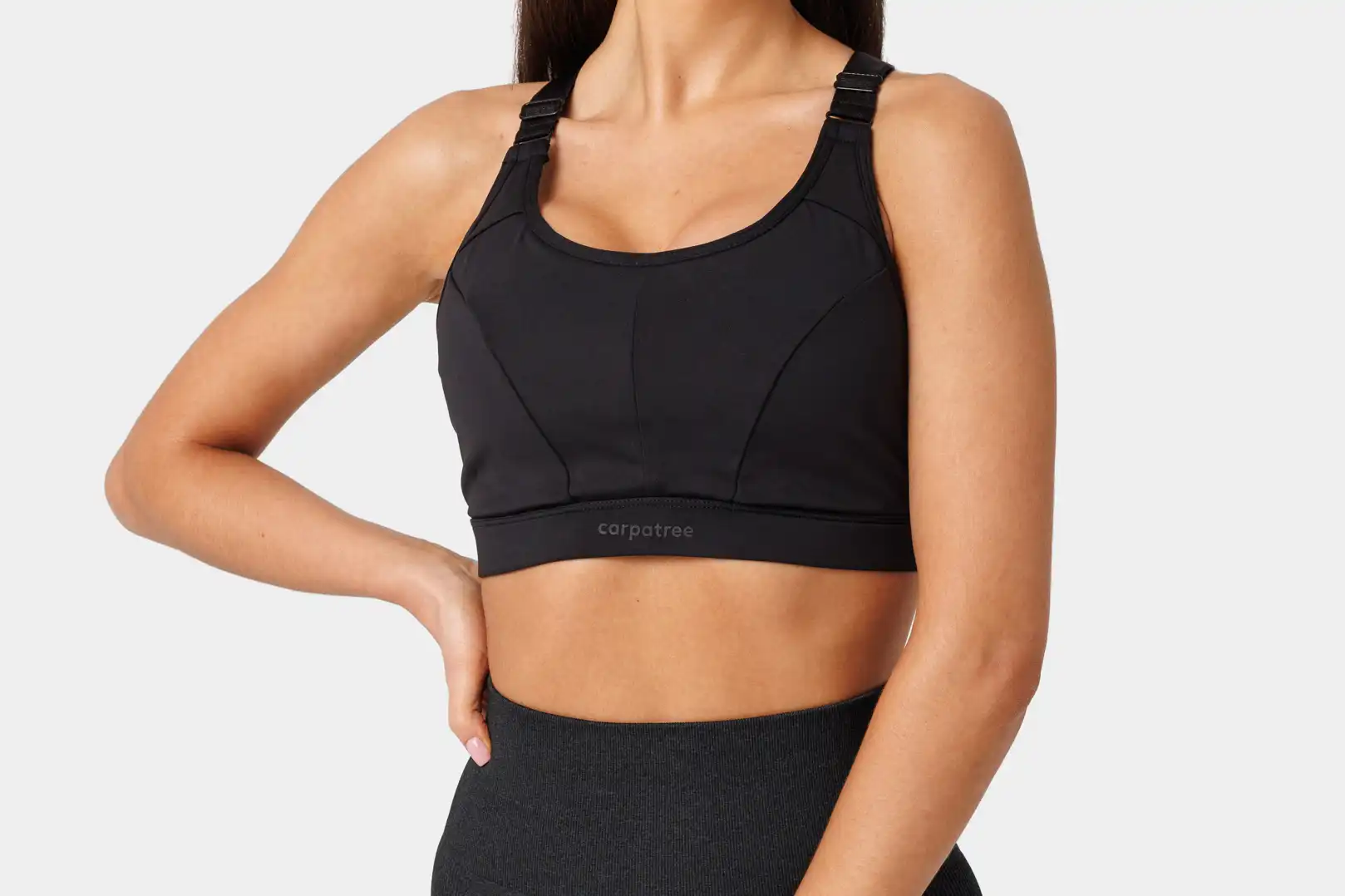 ✔ WIDE SHOULDER STRAPS
The broad, non-restrictive shoulder straps provide excellent support during physical activities.
✔ DOUBLE CLOSURE
The Ella Bra is equipped with a double-hook closure, offering even better breast support.
✔ FULLY ADJUSTABLE
Both the straps and the back closure are fully adjustable. Length and circumference adjustments are now easier, which is especially crucial for a larger bust.
✔ INTEGRATED PADS
The Ella Bra is fully padded and the inserts remain in place, preventing shifting during workouts and providing enhanced support.
✔ BREATHABLE STRUCTURE
The breathable and flexible structure allows you to wear the bra during strength training as well as running sessions!
✔ UNDER-BUST SUPPORT
The thick, non-restrictive band offers superior under-bust support.
✔ COORDINATED LOGO
The logo in the same color as the bra enhances the sense of harmony.
✔ PERFECT FOR LARGER BUSTS
The first bra with maximized support, designed specifically for women with a larger bust who seek comfortable workouts.
✔ MINIMALISTIC DESIGN
The bra can be matched with leggings, shorts, as well as track pants.
✔ MORE INFORMATION
Designed for women with a larger bust

Made from strong, durable material

Quick-drying and breathable

Integrated padding

Comfortable fit

Designed in Poland

Thick shoulder straps

Produced in Poland

Double closure

Material – 92% polyester, 8% elastane

Machine washable
Frequently bought together