Model is 172 cm high and wears size S.
Blaze seamless shorts
Oatmilk Beige
$39.99
Seamless shorts from the Blaze collection are ideal for women who train intensively, and flexibility and comfort are the most important for them. The slightly elongated cut, combined with the high waist, guarantee comfort, while geometric textures in strategic places visually slim the silhouette. The contoured rib between the buttocks in this model is more subtle, so it guarantees maximum comfort while highlighting the buttocks!
seamless shorts
women's shorts
gym shorts
push up shorts
push up
shorts
comfortable shorts
push-up
push up shorts
beige women's shorts
beige shorts
beige seamless shorts
Blaze seamless shorts
In the seamless shorts from the Blaze collection, a perfect balance has been struck between wearing comfort and the desire to emphasise the silhouette! The subtle crease between the buttocks and the shading in strategic areas give a push-up effect, while the extended cut and high rise guarantee comfort with every movement. The on-trend colours and embossed selections will make you not want to wear any other shorts!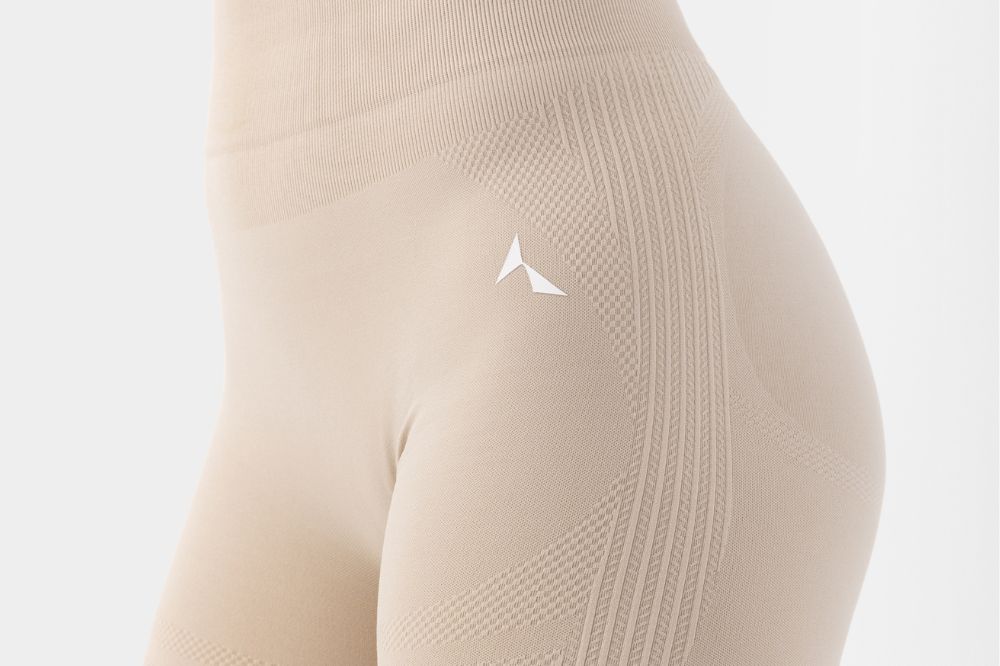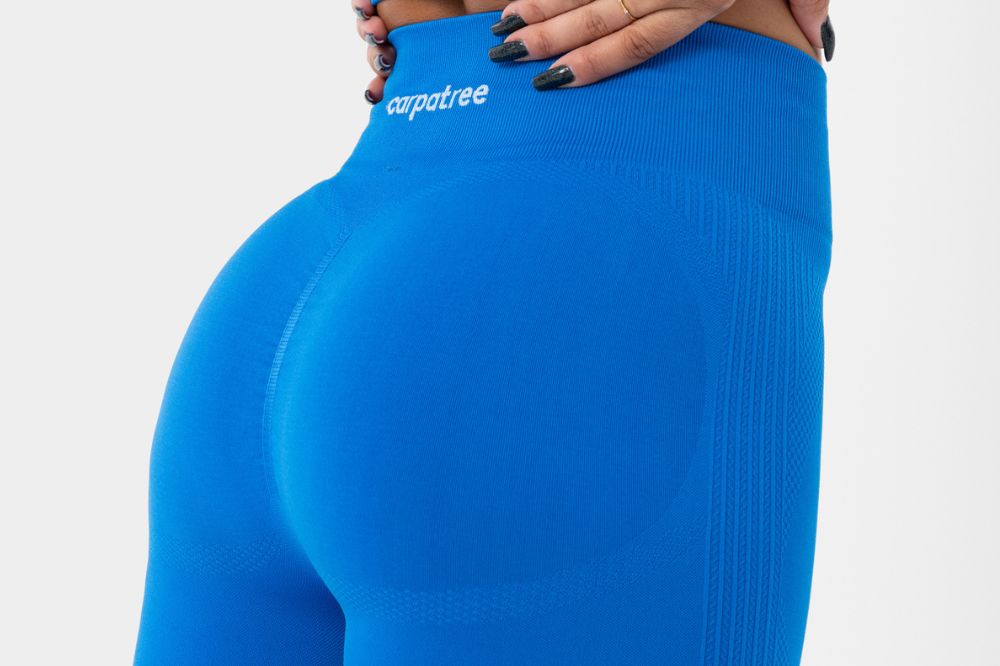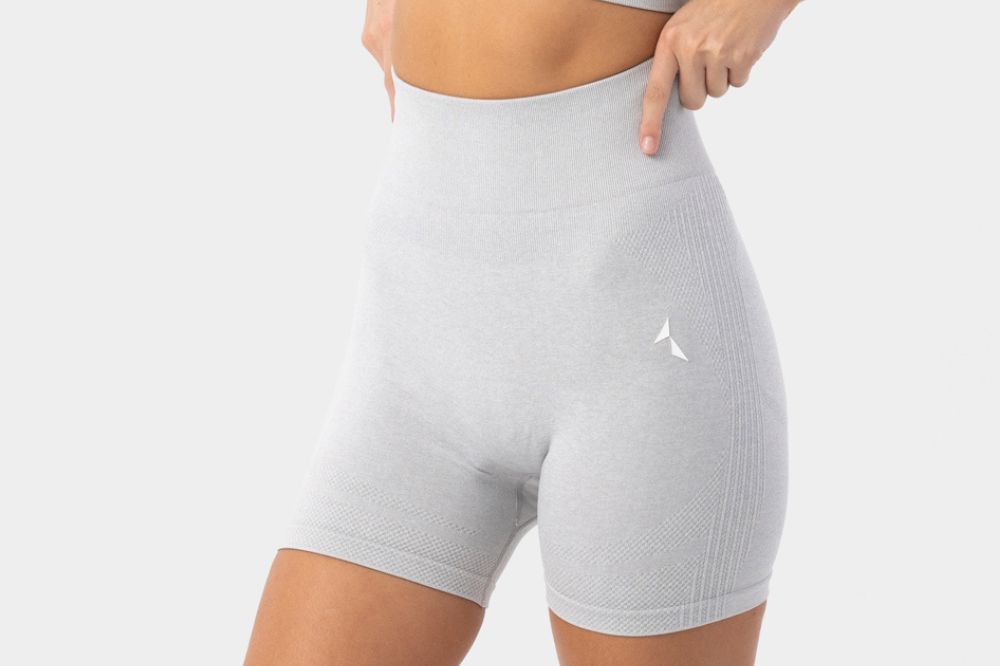 ✔ COMFORT
Appropriately designed construction helps you achieve your goals, supporting your efforts and not restricting any movements.
✔ NON-TRANSPARENT FABRIC
The pleasant-to-touch knit fabric has a unique dense weave, so you don't have to worry about anything showing through during your workout!
✔ HIGH WAIST
The high rise guarantees you a beautiful look and full comfort, while taking care of the proportions of your figure.
✔ SOFT FABRIC
The soft, delicate yet durable material fits perfectly on the body, increasing your comfort during various activities.
✔ FASHIONABLE COLOURS
These shorts are the perfect choice for women who want to be on trend and feel confident during workouts!
✔ SEAMLESS CONSTRUCTION
The seamless cut provides you with ultimate comfort and the best feeling during activity.
✔ BUTTOCK-LIFTING CUT
The stitching between the buttocks and the shading underneath guarantee a push up effect!
✔ PROFILING SELECTIONS
We have placed different types of selections in strategic areas such as the thighs, buttocks and waist to further accentuate the silhouette!
✔ MATCH THE TOP TO THE SET
You can buy the Blaze seamless bra, top or longsleeve as a set with the shorts!
✔ HIGHLY FLEXIBLE
Guaranteed comfort during your workout.
✔ MORE INFORMATION
100% support during intensive training

Made of strong, durable material

Quick-drying and breathable

With a high rise

Comfortable length

Subtle topstitching between the buttocks

Push-up effect!

Elastic fabric

Designed in Poland, made in China/p>

Machine washable
Frequently bought together
Reviews (1)
What customers think about this item?
Create a Review
November 22, 2023

Materiał rewelacja, świetnie wyglądają

Purchase confirmed