Model is 172 cm high and wears size S.
Blaze seamless bra
Oatmilk Beige
$39.99
The bra from the Blaze collection was created for active women who love a challenge in the gym. Its minimalist design, durable straps and reliable quality make you forget about any inconvenience during workouts. Selections in strategic places shape the silhouette, while removable inserts and a comfortable ribbing provide stability without unnecessary pressure. Ready for intense exercise? Blaze is waiting!
sports bra
sports bra with inserts
padded bra
strappy bra
seamless bra
Blaze
Blaze collection
seamless bra
beige bra
The Blaze bra is slightly undersized. We recommend choosing a size one size larger than what you normally wear.
Blaze seamless bra
The Blaze bra is a seamless design for women who refuse to compromise during intensive workouts. The minimalist cut, reinforced straps and sturdy workmanship allow you to focus completely on your exercise. The plaited selections under the bust subtly shape the silhouette, and the comfortable welt does not leave marks on the skin. The back of the bra is finished in a "Y" pattern, so it does not restrict movement and prevents overheating.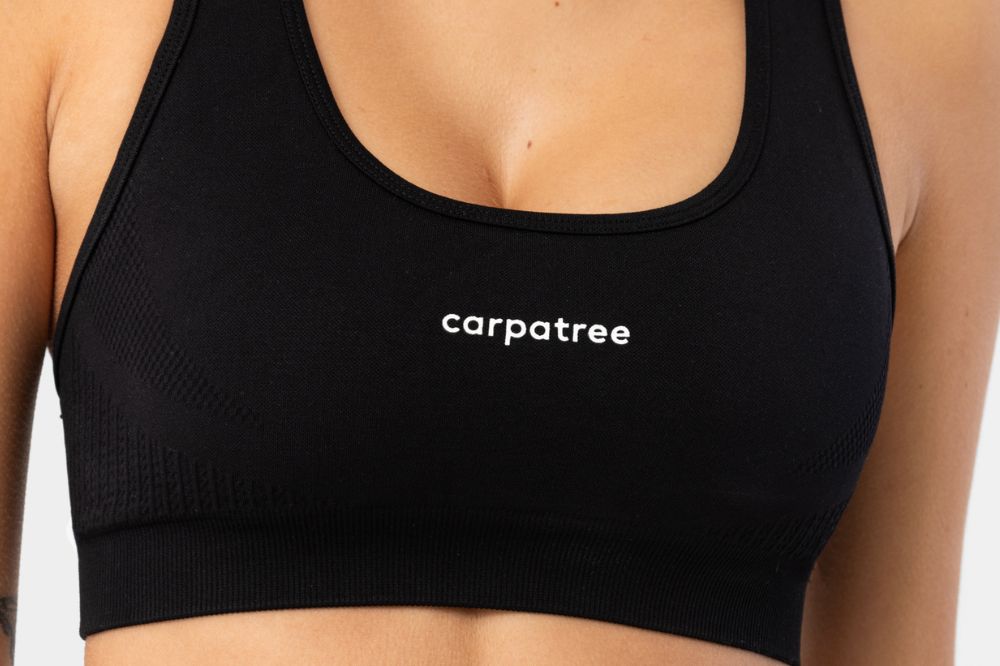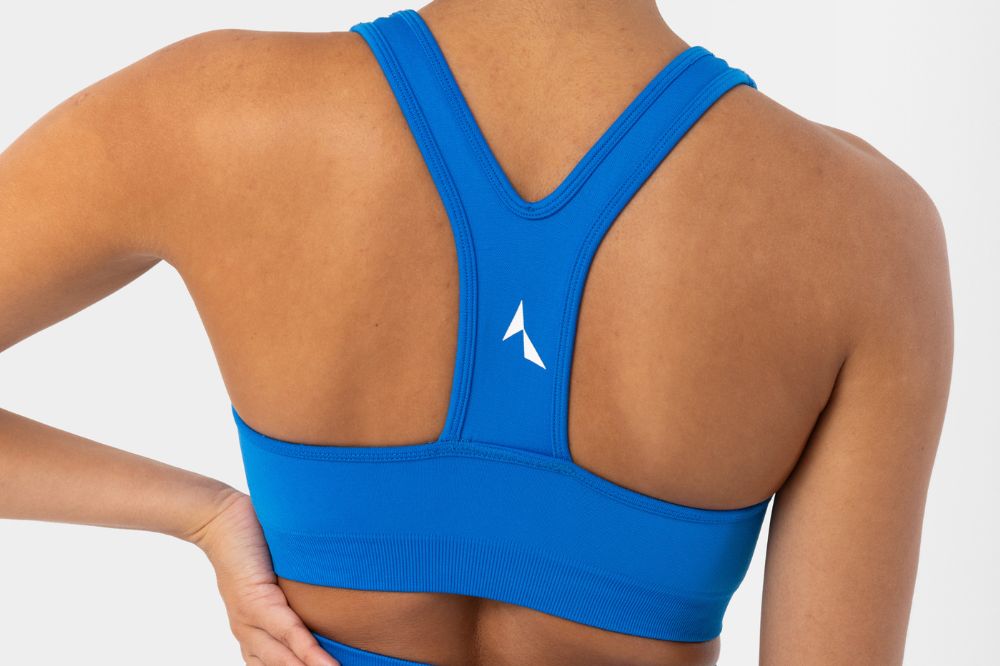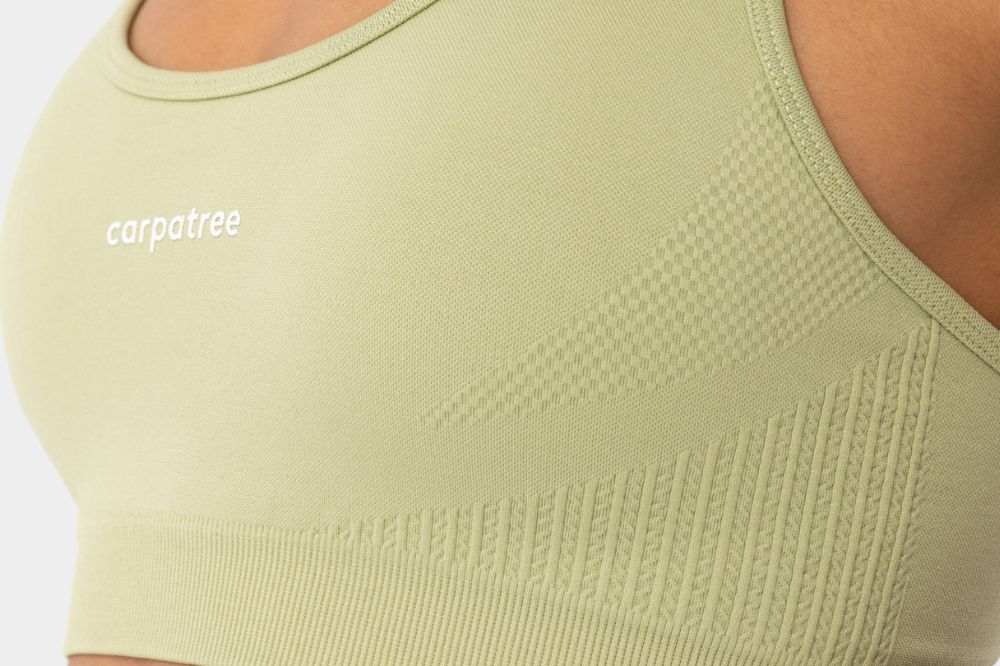 ✔ COMFORTABLE TO WEAR
The special technology used in the production of the fabric does not restrict movement and ensures maximum resistance to stretching. Does not cause corns on the skin and does not rub the body even during the most intensive effort.
✔ NON-TRANSPARENT MATERIAL
The pleasant-to-touch knitted fabric has a unique dense weave, so you don't have to worry about anything showing through during your workout!
✔ REMOVABLE PADS
The insoles ensure you feel comfortable, but if you prefer to train without them, you can always take them out.
✔ FLEXIBLE MATERIAL
The soft, gentle yet durable fabric moulds perfectly to your body, increasing your comfort during various activities.
✔ FUNCTIONAL CUT AT THE BACK
Minimalist cut at the front in favour of an interesting finish at the back. The Y-shaped finish does not restrict movement and increases airflow to keep you comfortable throughout your workout.
✔ NO SEAMS
Seamless construction for maximum comfort. You won't have to worry about chafing during your workout.
✔ DYNAMIC SELECTIONS
Modern embossing attracts attention and shapes the silhouette!
✔ CREATE A COMPLETE LOOK
Seamless leggings or Blaze shorts combined with the bra will make your look even more complete. The bra is also perfect to wear under a long sleeve top from the same collection!
✔ MORE INFORMATION
Designed for training in the gym and outdoors

Fits perfectly under a longsleeve from the same collection!

Made of strong, durable material

Quick-drying and breathable

With removable pads

Comfortable cut

Trendy colours!

Thickened straps

Designed in Poland

Made in China

Machine washable
Frequently bought together
Reviews (2)
What customers think about this item?
Create a Review
December 3, 2023

Supersuper, polecam

Purchase confirmed

November 22, 2023

Materiał rewelacja, świetnie wygląda, wygodny

Purchase confirmed