Model is 172 cm high and wears size S.
Blaze seamless leggings
Oatmilk Beige
$59.99
Here they are - leggings from the Blaze collection, created to take care of your comfort and impeccable look during training! They have everything they need to become your favorite leggings for intense workouts! High waist, wide waistband, lightweight and skin-friendly fabric ensure 100% comfort, and textures in strategic places visually slim the figure. Leggings also have the stitching you love between the buttocks, but - in a more subtle version. It will beautifully emphasize their roundness, while ensuring maximum comfort even during the deepest squats.
push-up leggings
women's seamless leggings
high waist leggings
push
up
leggings
blaze leggings
leggings
gym leggings
beige leggings
beige leggings
Blaze seamless leggings
Wondering what makes the leggings from the Blaze collection stand out? They are a perfectly balanced combination of functionality and design! The high waist, wide drawstring waist and lightweight, skin-friendly fabric ensure 100% comfort. The subtle texturing in strategic areas emphasises the silhouette beautifully, and the stitching between the buttocks, although softer, still gives the buttocks a push-up effect, while remaining comfortable even during the deepest squats.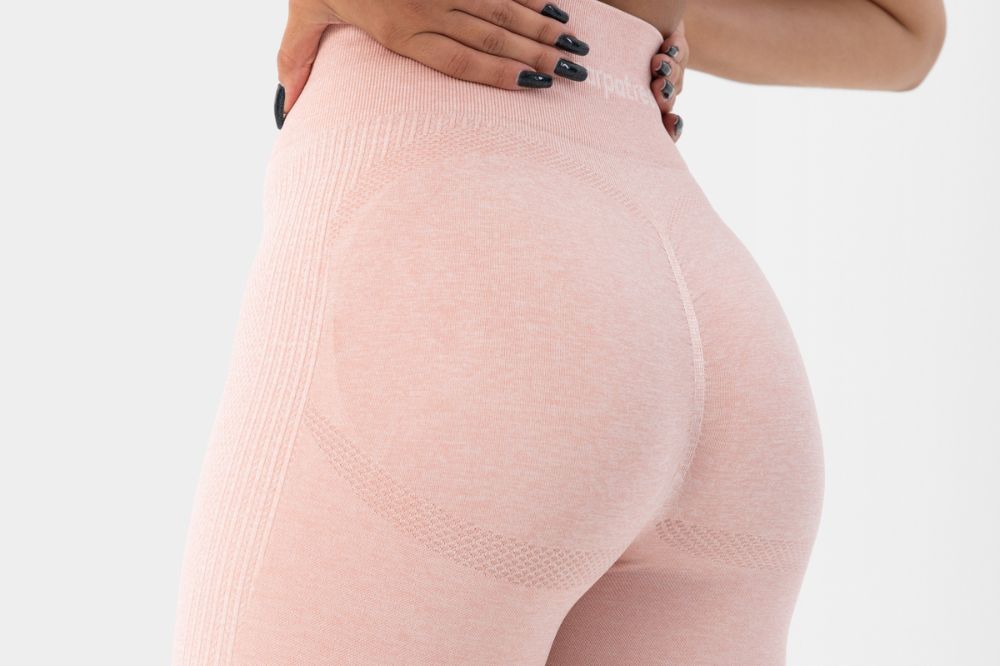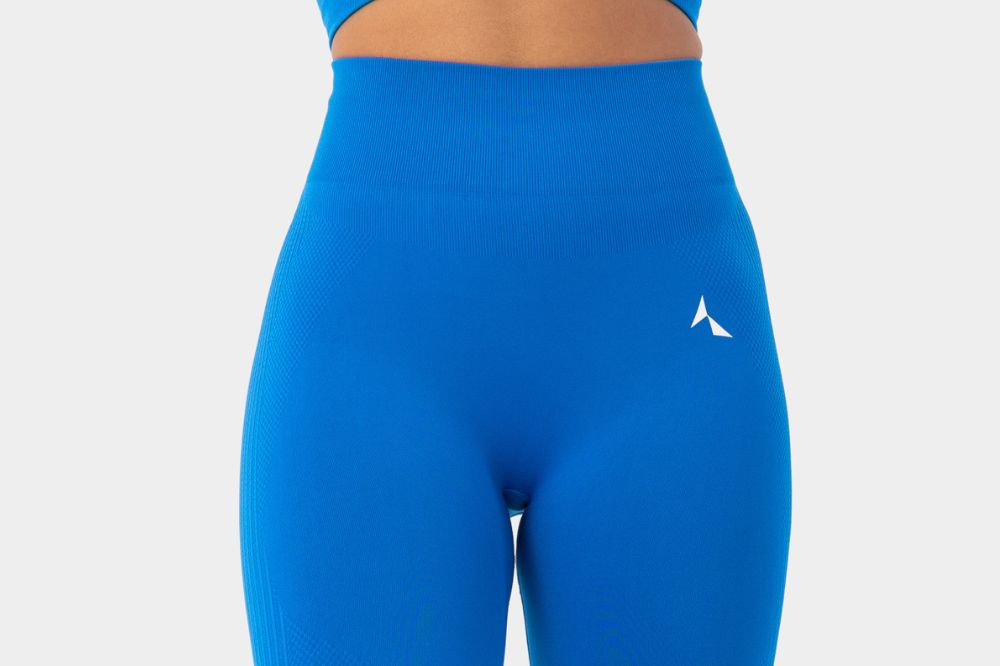 ✔ COMFORT
Properly designed construction helps you achieve your goals by supporting your efforts.
✔ NON-TRANSPARENT FABRIC
The pleasant-to-touch knit fabric has a unique dense weave, so you don't have to worry about anything showing through during your workout!
✔ HIGH WAIST
The high rise guarantees you a beautiful look and full comfort, while improving the proportions of your figure.
✔ SOFT FABRIC
Soft, delicate yet durable fabric fits perfectly on the body, increasing your comfort during various activities.
✔ FASHIONABLE COLOURS
The Blaze leggings are the perfect choice for women who want to be on trend and feel confident during their workouts.
✔ NO SEAMS
The seamless cut provides you with ultimate comfort and the best feeling during activity.
✔ BUTTOCK-LIFTING CUT
The stitching between the buttocks and the shading underneath guarantee a push up effect!
✔ PROFILING SELECTIONS
In strategic areas such as the calves, buttocks and waist, we have placed various selections to further shape the silhouette!
✔ MATCH THE TOP TO THE SET
You can buy a seamless bra, top or Blaze longsleeve to complete the set with leggings!
✔ HIGHLY FLEXIBLE
Guaranteed comfort during training.
✔ MORE INFORMATION
100% support during intensive training

Made of strong, durable material

Quick-drying and breathable

With a high rise

Figure-enhancing details

Subtle topstitching between the buttocks

Push-up effect!

Elastic fabric

Designed in Poland, made in China

Machine washable
Frequently bought together