Model is 179 cm high and wears size S.
Tape Shorts
Burgundy
$25.99
$36.99
Winter collection and shorts? Why not! If you are one of those women, who strongly prefer to train in shorts than in leggings, then our new Tape Shorts are supposed to be your next choice! Basic coloristic is perfectly matching with the rest of the Tape collection and tape with #carpatree logo is giving you the right amount of support.
tape shorts
women's shorts
elastic shorts
shorts with logo
breathable shorts
gym shorts
fitness pants
burgundy shorts
Tape Shorts
The most comfortable training shorts for active women! In Tape collection you can find product that are combining comfort, breathable material and the most fashionable style! Regular waist is increasing your effecience during workout and allowing you to show your muscles. Tape shorts are also perfectly highlighting your muscles!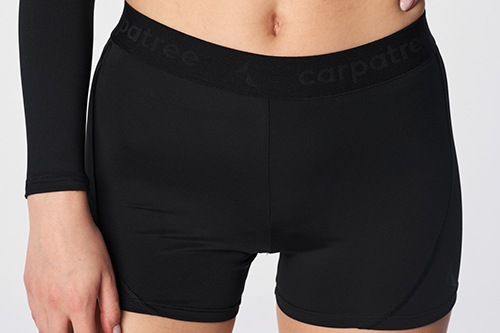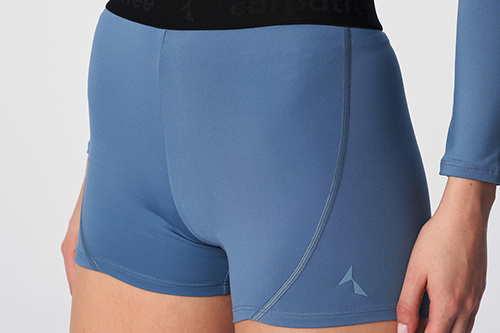 ✔ COMFORT OF USE
Thanks to regular waist your body looks good during every sports activity!
✔ NON SEE-THROUGH MATERIAL
Nice to touch material has a unique, dense weave, so you don't have to worry, that during training something will be visible!
✔ REGULAR WAIST
Regular waist is a guarantee of great look and full comfort.
✔ DELICATE MATERIAL
Soft, delicate and durable material looks perfect on the body and is increasing your comfort during different sports.
✔ BREATHABLE FABRIC
Light, breathable, thermoactive yarn is a result of combination of polyester and elastane.
✔ TAPE WITH LOGO
Show, that you belong to the #carpatreeteam!
✔ LIGHT AND BREATHABLE KNIT
Highly breathable material transfers moisture to the outer parts of the fabric while keeping a light yet highly resistant structure.
✔ MATCHING TOPS
We've designed matching Kick and Max bra and also Tape Longsleeve!
✔ MORE INFORMATION
Designed for home and gym workout

Delicate, durable material

Fast drying and highly breathable

Regular waist

Comfortable cut

Stabilizing structure

Tape with logo

Designed and Made in European Union (Poland)

Material – 92% polyester, 8% elastane

Machine wash safe
Frequently bought together