Sylwia Sweatpants
Burgundy
$65.99
Sweatpants are a part of Sylwia Szostak's collection. Sweatpants are designed in modern form, with a dose of modern chic. Their uniqueness comes from textured material, which looks great with modern outfits. Slightly higher waist gives you comfort and full freedom of movement.
sweatpants
pockets
shaping cut
high waist
comfortable
sporty
sylwia sweatpants
textured material
burgundy sweatpants
Sylwia Sweapants
Sylwia Sweatpants are a synonym of sports, "urban style", that will be loved by every active women. Simple cut is combined with pockets at the sides and elastic cuffs, that are perfectly emphasizing the silhouette - but that's not their greatest advantage. What is then? Material! It is a combination of cotton and polyester - it has velour like structure, so it's very soft and nice to wear.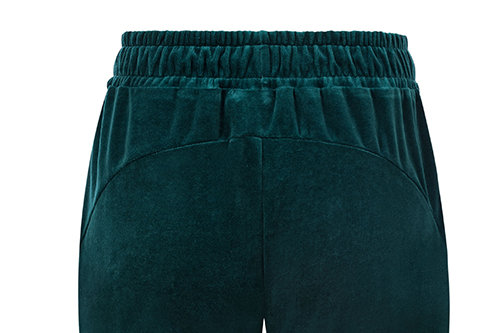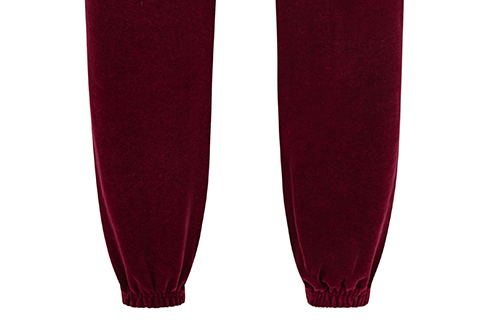 ✔ COMFORTABLE USE
Specialized seams are stretching without constraining your moves. Seams don't squeeze on the skin and don't scratch the body even with the greatest effort.
✔ BREATHABLE KNIT
Thick structure allows your body to breathe, while also offering a pleasant and natural touch.
✔ ELASTIC CUFFS
Product always stays at the right place.
✔ USEFUL POCKETS
You can hide there your phone, keys or other small things.
✔ MODERN COLORS
With Sylwia Sweatpants you can easily create an everyday outfit!
✔ FOR EVERY SEASON
You can wear this sweatpants during autumn, winter, spring or even summer!
✔ SYLWIA COLLECTION
This Sweatpants are a part of bigger collection - you can also find there a sweatshirt, bras and leggings.
✔ MORE INFORMATION
Perfect for everyday use

Dense high quality knit

Strong material

Useful pockets

Elastic cuffs at waist

Stylish design

Soft material

Modern shades

Non fading colors

Material - 80% cotton, 20% elastane

Machine wash safe

Designed and made in European Union (Poland)
Frequently bought together