Super Cropped Sweatshirt
Green
$37.99
Modern, stylish, fancy - it's our Super Cropped Sweatshirt! At Carpatree we like to combine comfort with unique design. Short Sweatshirt is a perfect choice for gym, but is also great as a part of modern outfit! You can wear it with sports tops and tight shirt - both versions look great!
super cropped
cropped gym sweatshirt
women's sweatshirt
green sweatshirt
Super Cropped Sweatshirt
Super Cropped Sweatshirt is made for confident woman, that knows what she wants. There is no place for hesitation or lack of courage. Very short cut, that allows you to show your Carpatree bra is also very useful - you will not feel any sweat, also thanks to natural, cotton material. Thumbholes are just another thing, that makes you love this hoodie even more.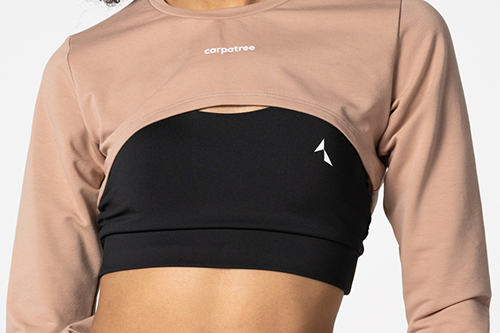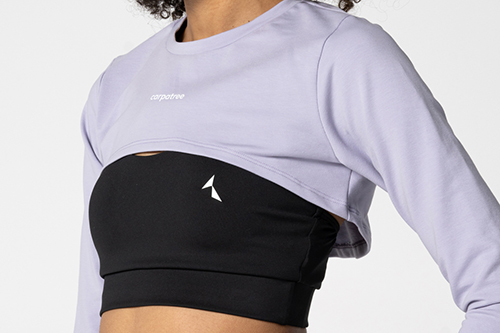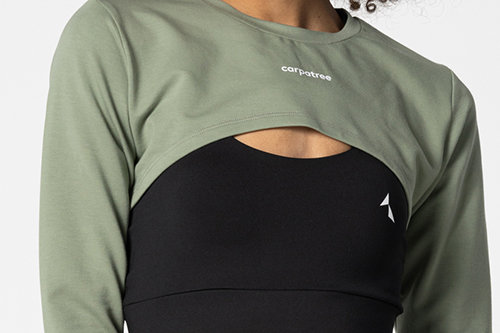 ✔ COMFORTABLE USE
Specialized seams are stretching without constraining your moves. Seams don't squeezed on skin and don't scratch the body even with the greatest effort.
✔ NATURAL KNIT
Combination of cotton and elastane ensures you full natural and comfortable wear.
✔ SHORT CUT
Allows you to show your designers soul.
✔ INTENSE COLORS
From classic black, to modern pink - all same intensive.
✔ LONG SLEEVES
As a contrast to the short cut of the top.
✔ THUMBHOLES
They are ensuring you higher comfort during your workout.
✔ SMALL LOGO ON THE FRONT
Show, that you are Carpatree family!
✔ MORE INFORMATION
Perfect for home and gym workout

Soft and fine high quality knit

Highly breathable material

Flexible, non-squeezing seams

Comfortable sleeves and neck

Short Cut

Material: cotton 95%, elastane 5%

Designed and made in European Union (Poland)