Model is 170 cm high and wears a size S.
Rib Sweatpants
Black
$41.99
Imagine sweatpants, that you can wear "with shirt", then go for an afternoon walk and do your workout on the evening. Sounds good, right? Especially, if all this time, all you can feel is full comfort. Now you don't need to imagine this! Rib Sweatpants are a combination of comfort, great look, usability (2 pockets!) and universality, in every possible way.
sweatpants
rib
black sweatpants
gym sweatpants
women's sweatpants
cosy sweatpants
Rib Sweatpants
Rib Sweatpants are the sweatpants you think about, when you know you have so much to do, so you have to feel cosy, but you are also going to so many different places that you want to look stylish. Don't agree on one of the things (comfort or look), when you could have both! Unique material structure, strings at the waist, pockets, colors, special cut...everything that makes them gym and lifestyle friendly!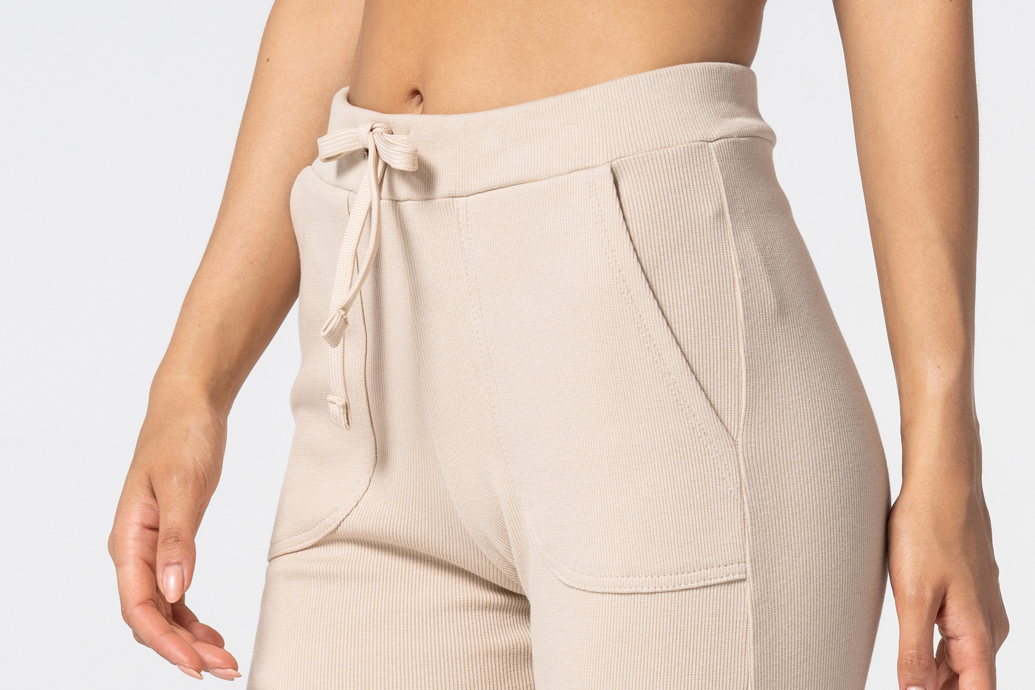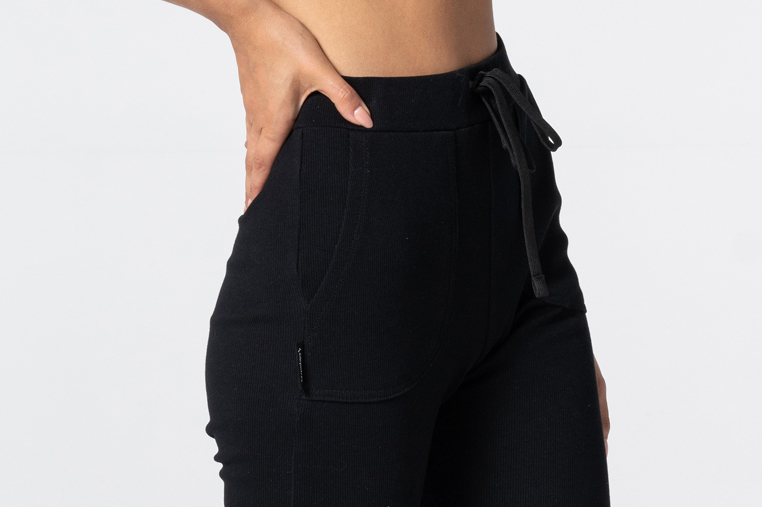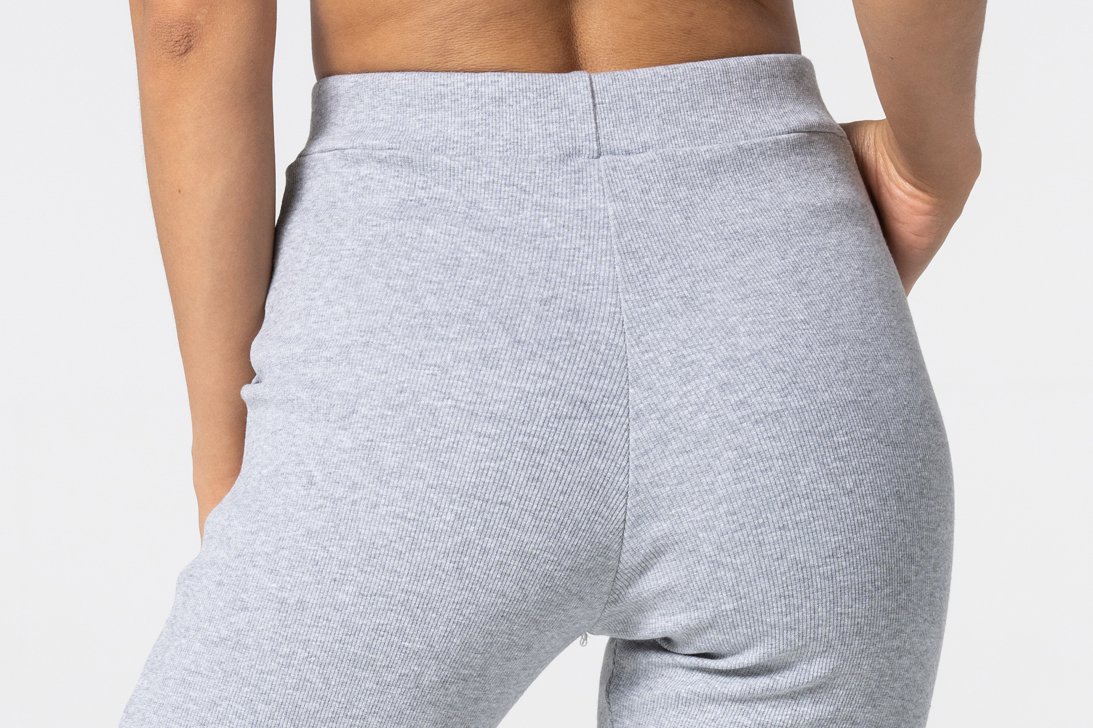 ✔ HIGH WAIST
Thanks to high waist your body looks good during every sports activity!
✔ CALMING, NATURAL COLORS
They don't rouse attention which makes them perfect part of the outfit.
✔ POCKETS ON THE SIDES
Now you have a place, to hide your key, phone or other small stuff.
✔ STRINGS AT WAIST
You can adjust the size.
✔ NO SEE-TROUGH
The delicate knit has a unique, dense weave, so no one can see-through.
✔ LIGHT AND RESISTANT KNIT
Perfect combination of cosy cotton with flexible elastane.
✔ MORE INFORMATION
Soft and fine high quality knit

Light and breathable material

Flexible, non-squeezing construction

Perfect length

Stabilizing cut

Descreet logo

Classic colors

Fancy look

Material – 92% cotton, 8% elastane

Mashine wash safe

Produced in European Union (Poland)