Mellow Crop Top
Pantone Silver
$39.99
Is it a perfect sports longsleeve for you? Definitely! Crop Top Longsleeve is perfect for women, who care about slim, shapely look. Top lays tightly on the body, so nothing will disturb your comfort during workout. Soft, almost "plushy" feel of the fabric is both, very thin and breathable - if you are a fan of wearing crop tops, then you can wear this model also outside the gym!
longsleeve
crop top
women's top
crop top long sleeve
pantone silver top
silver long sleeve
Longsleeve Crop Top
Longsleeve Crop Top allows you to stay comfortable not only at the gym, but also on a daily basis. Made of very soft, delicate material, perfectly goes along with denim pants. High elasticity perfectly harmonizes with adjacent to the body material, and the thumb holes are alowing you to train comfortably and preventing sleeves from rolling up.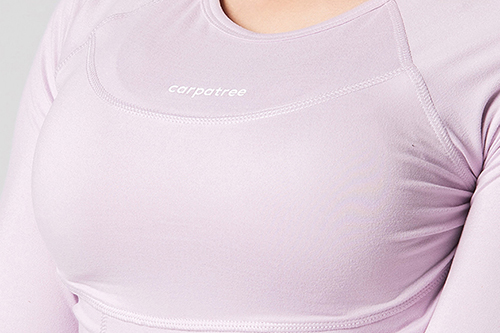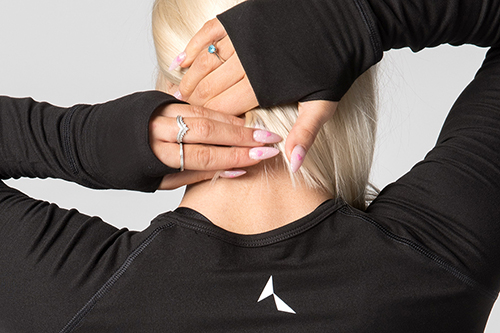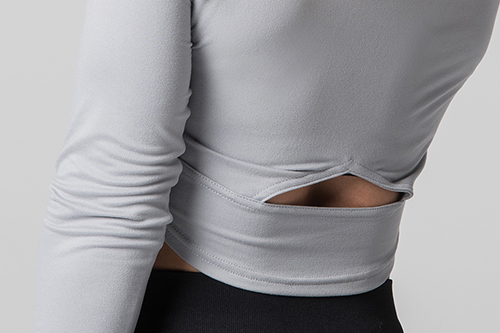 ✔ SPORTY CUT
Fancy, sporty cut highlights your silhouette, and the length allows you to show the effects of workouts.
✔ BREATHABLE MATERIAL
Light, breathable structure is nice to your skin, while also offering a pleasant and natural touch.
✔ CUT-OUT AT THE BACK
Unique design is increasing the functionality of the product and also gives you great look!
✔ STYLISH COLORS
Thanks to the modern colors you can match it with many different outfits!
✔ ELASTIC MATERIAL
Increases your efficiency during workout.
✔ BODY-SHAPING CUT
Highlights your best features, and hides any possible imperfections.
✔ MORE INFORMATION
Perfect for home and gym workout

High quality knit

Short cut

Cut-out at the back

Stylish and modern design

Non fading colors

Made in China

Material - 92% polyester, 8% elastane

Machine wash safe

Made in China

Designed in Poland
Frequently bought together
Reviews (6)
What customers think about this item?
Create a Review
June 24, 2023

Bardzo przyjemny materiał, ogromnie polecamCudowny materiał

Purchase confirmed

June 24, 2023

Ogromnie polecamBardzo wygodne, nie sprawia żadnych problemów podczas treningu

Purchase confirmed

May 19, 2023

Przepiękna, moja ulubiona!Moja ulubiona bluzka na siłownie, wygodna, oddcyhająca

Purchase confirmed

October 5, 2022

Mega, polecam!

August 22, 2022

ŚwietnyDziewczyny kupujcie, top jest świetny! Bardzo przyjemny i delikatny materiał, oddychający. Długość rękawa idealna dla osób, które mają naprawdę długie ręce. Dopasowuje się idealnie, napewno kupię jeszcze inne kolory, polecam

Purchase confirmed

May 24, 2022

świetnie dopasowuję się do ciała, bardzo przyjemny materiał