Model is 160 cm high and wears a size S
Eni O-neck Shirt
Olive
$33.99
Light, flowy and stylish Eni shirt will be just as good during gym workouts, as for summer walks. Its oversized cut allows you to hide any imperfections, but also enhances the breathability of the product. Thanks to the deep armholes you can feel comfortable all the time!
eni
overlay shirt
summer top
olive shirt
gym top
o-neck
sports top
Eni O-neck
Comfortable and breathable o-neck is a must-have on the gym! Eni o-neck will be the best option during gym trainings, when you don't want to train wearing just a sports top. Deep armholes are a guarantee of better ventilation and oversized cut is increasing this effect and, let's be honest, just looks good!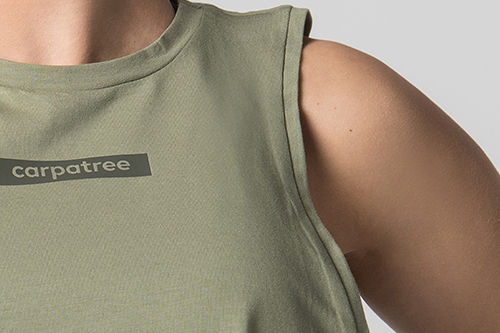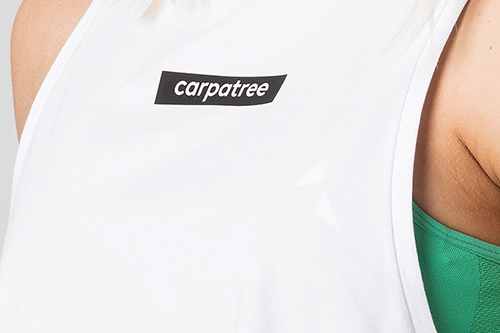 ✔ COMFORT OF USE
Thanks to specialistic technology, used in the production of material, it doesn't constrain your moves, and guarantees maximum level of tensile strength. It also doesn't cause any abrasions on the skin, even during the hardest workouts.
✔ NON SEE-THROUGH MATERIAL
Nice to touch knitwear has a unique, dense weave, so you don't have to worry, that during traing something will be visible!
✔ OVERSIZED CUT
Top cut of the last couple of seasons, will give you freedom of movement and comfort of use.
✔ DEEP ARMHOLES
High level of breathability and ventilation, that is useful during every workout.
✔ PERFECT FOR SUMMER
Light material and armholes are making this o-neck perfect for warm days!
✔ FANCY AND COMFORTABLE DESIGN
You won't have a problem with matching this top with other parts of your outfit.
✔ MODERN COLORS
Fancy look and great mood is guaranteed!
✔ MORE INFORMATION
Perfect for gym workouts

Delicate, durable material

Fast drying and highly breathable

With armholes

Comfortable cut

Loose structure

Stylish design

Material – 95% cotton, 5% elastane

Designed in Poland

Made in Bangladesh

Machine wash safe
Frequently bought together
Reviews (3)
What customers think about this item?
Create a Review
July 13, 2023

Fajny topŚwietny kolor i materiał, natomiast dla mnie troszkę za krótki.

Purchase confirmed

May 13, 2022

Ten oliwkowy kolor skradł moje serce! Polecam mega!!!

April 26, 2022

Mega ładny kolor, fajny przyjemny materiał, polecam.