The model is 166 cm tall and wears size XS.
Coco Crossback Bra
Safari Beige
$41.99
With Coco, there's no time for boredom, Coco is always in action mode! Are you like Coco? Perfect! The half-seamless bra from this model is perfect for active women who prioritize comfort. The ultra-feminine look is not only due to the construction but also the unique and bold patterns. With removable pads, you can customize the bra to your needs.
beige crossback bra
beige bra with pads
beige bra with print
Biustonosz Coco Crossback
You can successfully wear the Coco bra as a standalone sports top. The slightly more covered design properly supports the bust and makes you feel confident - even without an additional shirt. Bold patterns and prints work great as part of a summer outfit, especially since you can combine them with matching leggings from the same collection. In this bra, the back takes center stage - after all, aesthetically emphasized back is the new trend!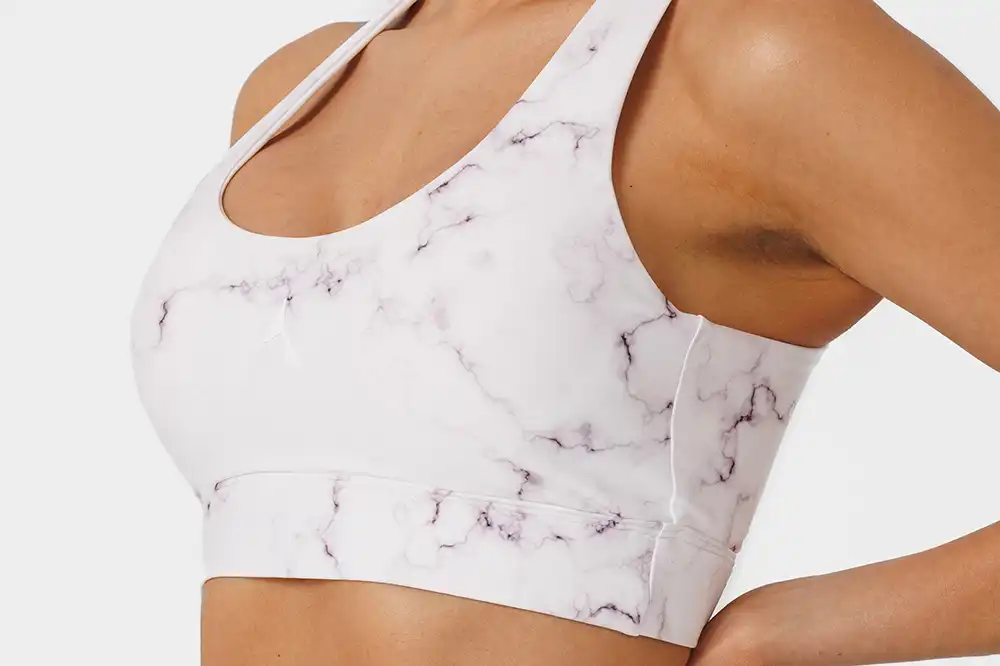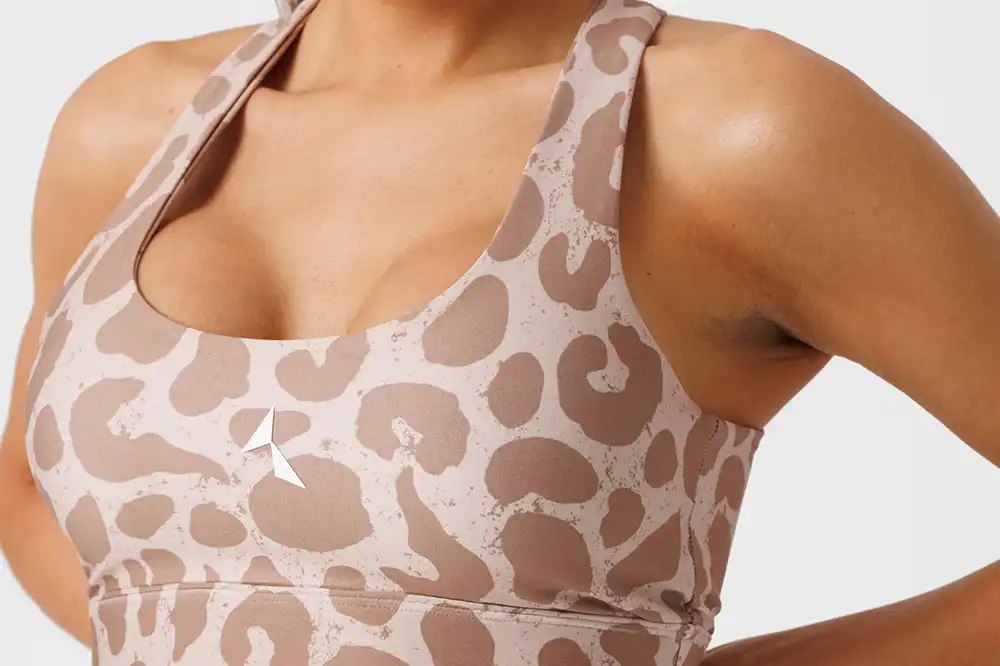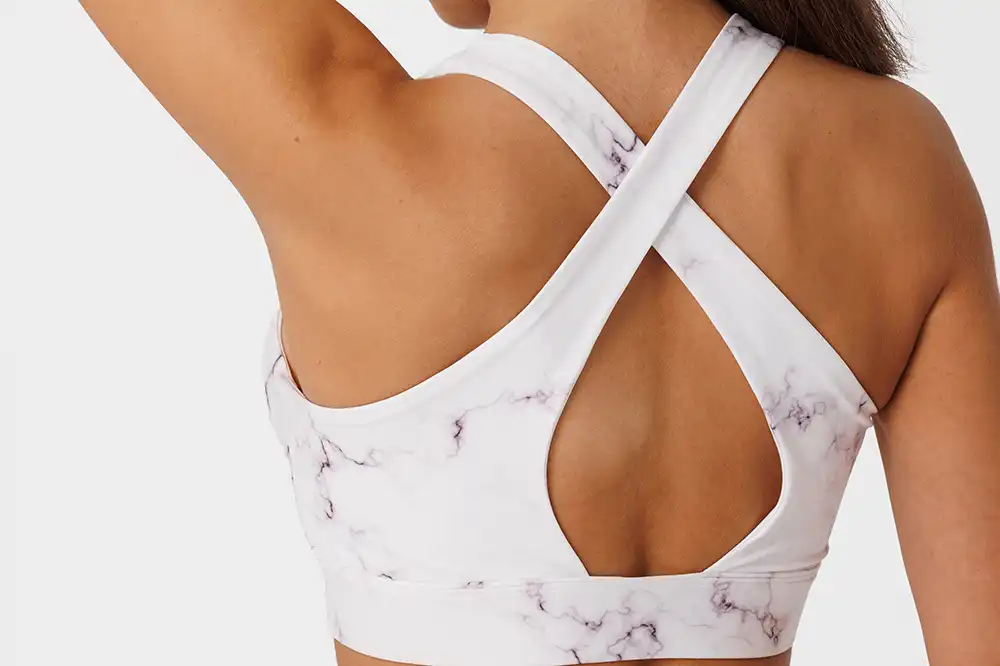 ✔ COMFORTABLE TO WEAR
Thick straps, breathable material, and non-restrictive construction make this bra one of the most comfortable you have ever worn!
✔ REMOVABLE PADS
You can wash the bra in a washing machine without worrying about the pads getting distorted.
✔ ROUNDED NECKLINE
Aesthetically accentuates the silhouette and provides comfort during activities.
✔ THICK STRAPS
Greater support during any type of activity. Finished with delicate, elastic thread to prevent any potential chafing.
✔ BREATHABLE STRUCTURE
Guaranteed comfort during demanding activities and summer adventures.
✔ FEWER SEAMS
A semi-seamless construction provides maximum comfort during wear.
✔ BOLD PATTERNS
Coco is a bold and confident woman. Unique patterns are what set her apart.
✔ MATCH WITH BIKER SHORTS
Pair the semi-seamless Coco biker shorts with the bra for an even more complete look.
✔ MORE INFORMATION
Designed for training and active lifestyle

Made from strong, durable material

Quick-drying and breathable

Supportive construction

Comfortable fabric

Designed in Poland

Stabilizing and cushioning

Made in Poland

Modern design

Material - 92% polyester, 8% elastane

Machine washable
Frequently bought together