Model is 170 cm high and wears a size S.
Vibe Seamless Top
Grey Melange
$39.99
Vibe is a sports Crop Top, that meets the expectations of athletes and amators. Tested by trainers and recreational exercisers - all of them agree that it's a perfect product! Seamless construction and short sleeves give you a sense of comfort, while crop top cut and delicate details emphasize your best features. Freedom of movement and support combined with stylish design - what more could you ask for?
seamless short sleeve
women's top
gym top
sports seamless top
Vibe Seamless Short Sleeve Top
Revolutionary Vibe Seamless Short Sleeve Top is an answear to many women's needs. Now you don't have to choose between training in a bra or training in a loose shirt. Seamless technology gives you a support, that you've never even dreamed about! Vibe Top has a compressive properties, which doesn't exclude the elasticity! Make sure for yourself!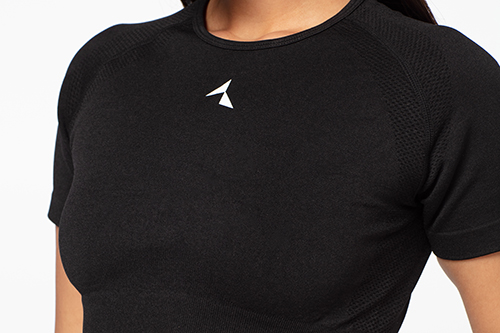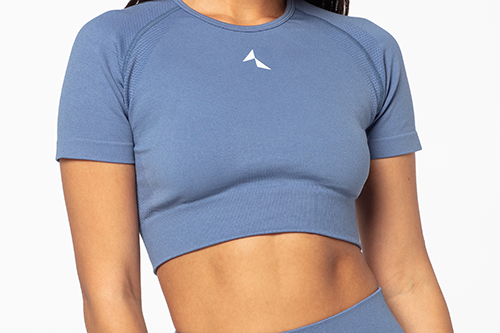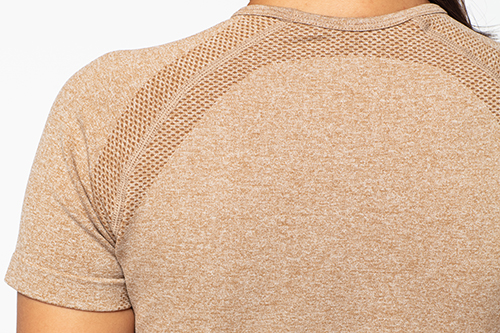 ✔ COMFORT OF USE
Thanks to specialistic technology, used in the production of material, it doesn't constrain your moves, and guarantees maximum level of tensile strength. It also doesn't cause any abrasions on the skin, even during the hardest workouts.
✔ NON SEE-THROUGH MATERIAL
Nice to touch knitwear has a unique, dense weave, so you don't have to worry, that during traing something will be visible!
✔ SHORT SLEEVES
Perfect length of the sleeves, for training in the gym all year round and outdoor during warmer seasons.
✔ ELASTIC MATERIAL
High qulity fabric, with strong elastic characteristics, ensures you full comfort of usage during training.
✔ CROPM TOP LENGTH
Prevents you from overheating, allows you to show your training results and just looks good!
✔ NO SEAMS
Seamless construction guarantees maximum comfort. During training you don't have to worry about any possible skin abrasions.
✔ CLASSIC COLORS
Colors, that go well with everything. Whether you're a fan of bolder or more modest styles, you'll love this model.
✔ MATCHING BOTTOMS
Top is a perfect match with Vibe seamless leggings and biker shorts but also looks great with other sports leggings.
✔ MORE INFORMATION
Designed for home and gym workout

Strong, durable material

Fast drying and highly breathable

Body-shaping details

Comfortable cut

Great support

Designed in Poland, made in China

Stylish design

Material – 60% nylon, 30% polyester, 10% spandex (melange)/ 92% polyamid, 8% spandex (plain)

Machine wash safe
Frequently bought together
Reviews (8)
What customers think about this item?
Create a Review
January 21, 2023

Super!Uwielbiam ćwiczyć w tym topie, jest mega wygodny i idealnie przylega do ciała. Na pewno kupię inne kolorki

Purchase confirmed

December 13, 2022

Fajny, badzo wygodny :)

November 27, 2022

Wszystko super polecam !

October 11, 2022

Spełnia moje wymogi podczas treningu, materiał nie prześwituje, idealnie leży, nic nie muszę poprawiać

October 3, 2022

Polecam!Wygodny, przyjemby materiał. Kocham łączyć go z różowymi allurami, dla mnie bomba :)

September 26, 2022

Dobra jakość, elestyczny, nieprześwitujący - polecam śmiało!

August 7, 2022

Cudowny! Czuję się w nim extra - bardzo wydodny, piekny szary kolor. Brać i się nie zastanawiać!