Royce Wide Shorts
Milky Beige
$44.99
The wide Royce shorts will provide you with comfort during any activity. The cotton material, combined with wide legs and flat seams, ensures full breathability. We've placed a comfortable elastic waistband that doesn't squeeze but keeps the shorts in place. Choose Royce if you're into a more elegant version of street style!
wide shorts
summer shorts
tennis shorts
beige shorts
beige skorts
Royce Wide Shorts
Royce are modern shorts that will take you to a luxurious tennis court in style and make you feel like you're on a dream vacation! The sweatshirt material is perfect for summer, thanks to its high breathability, and the unique cut complements the sense of comfort. The very wide legs fit perfectly in hot weather and anywhere you need freedom of movement. The width of the waist will be the key factor in choosing the size as they beautifully lay on different body types.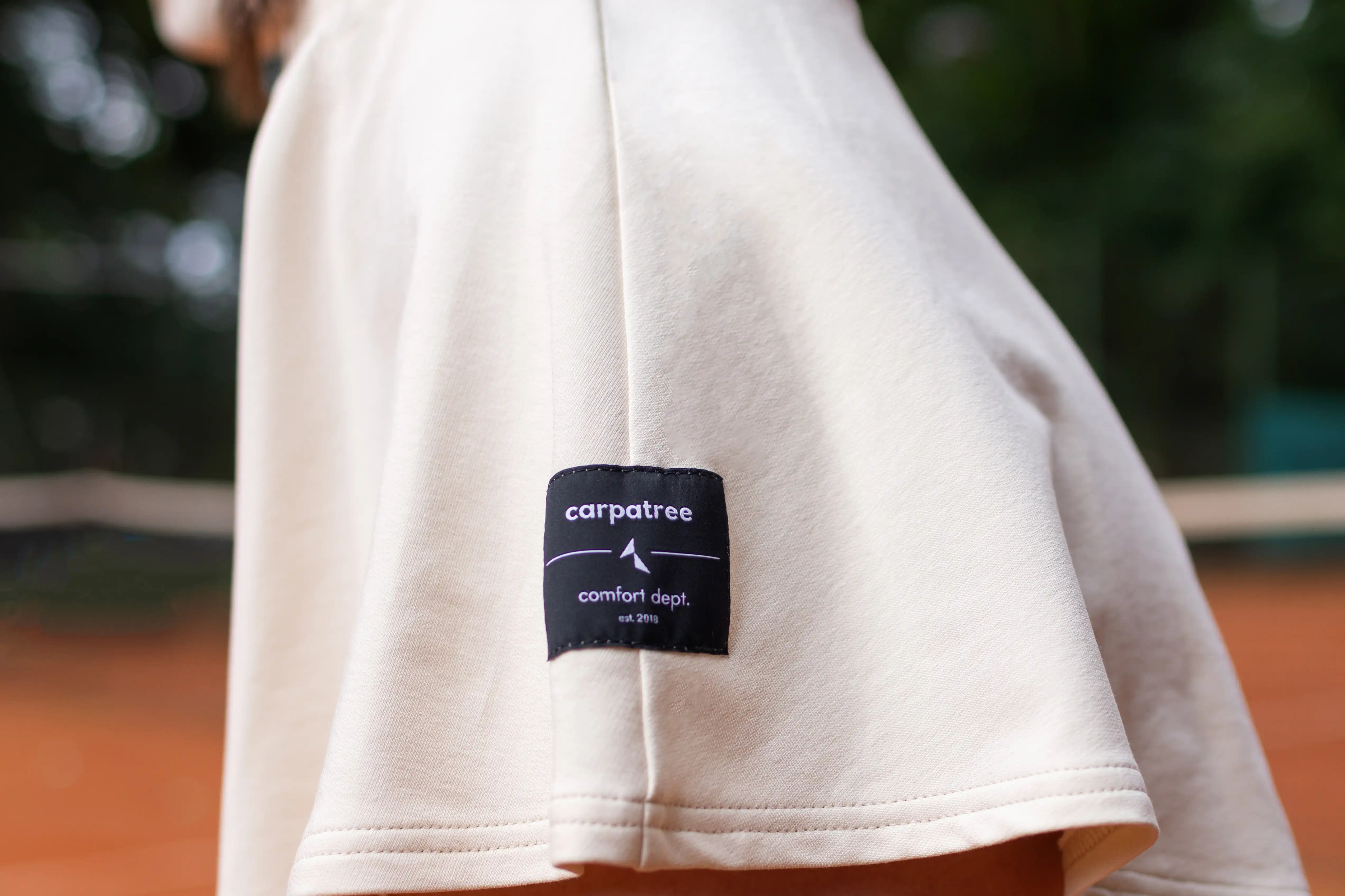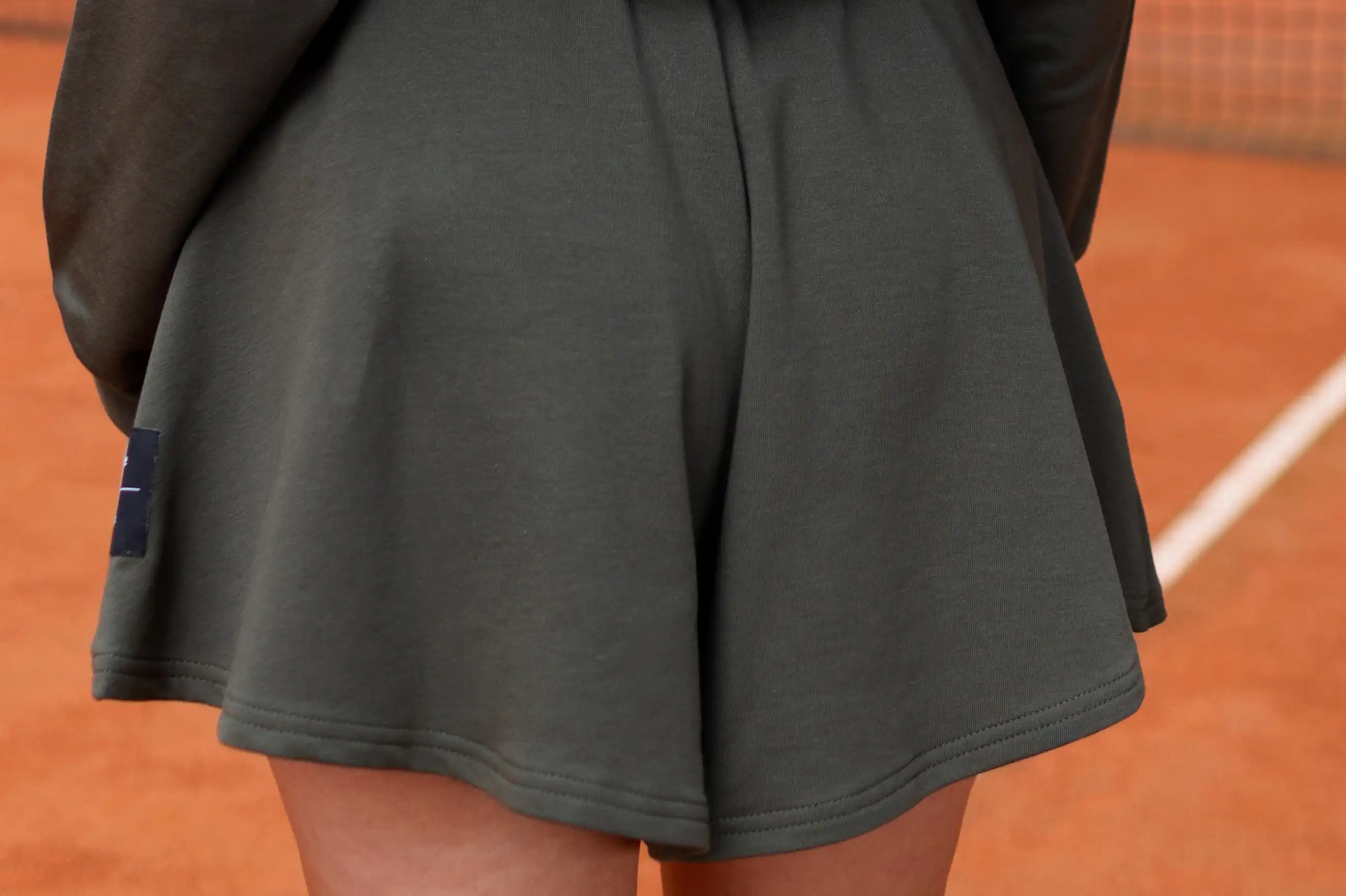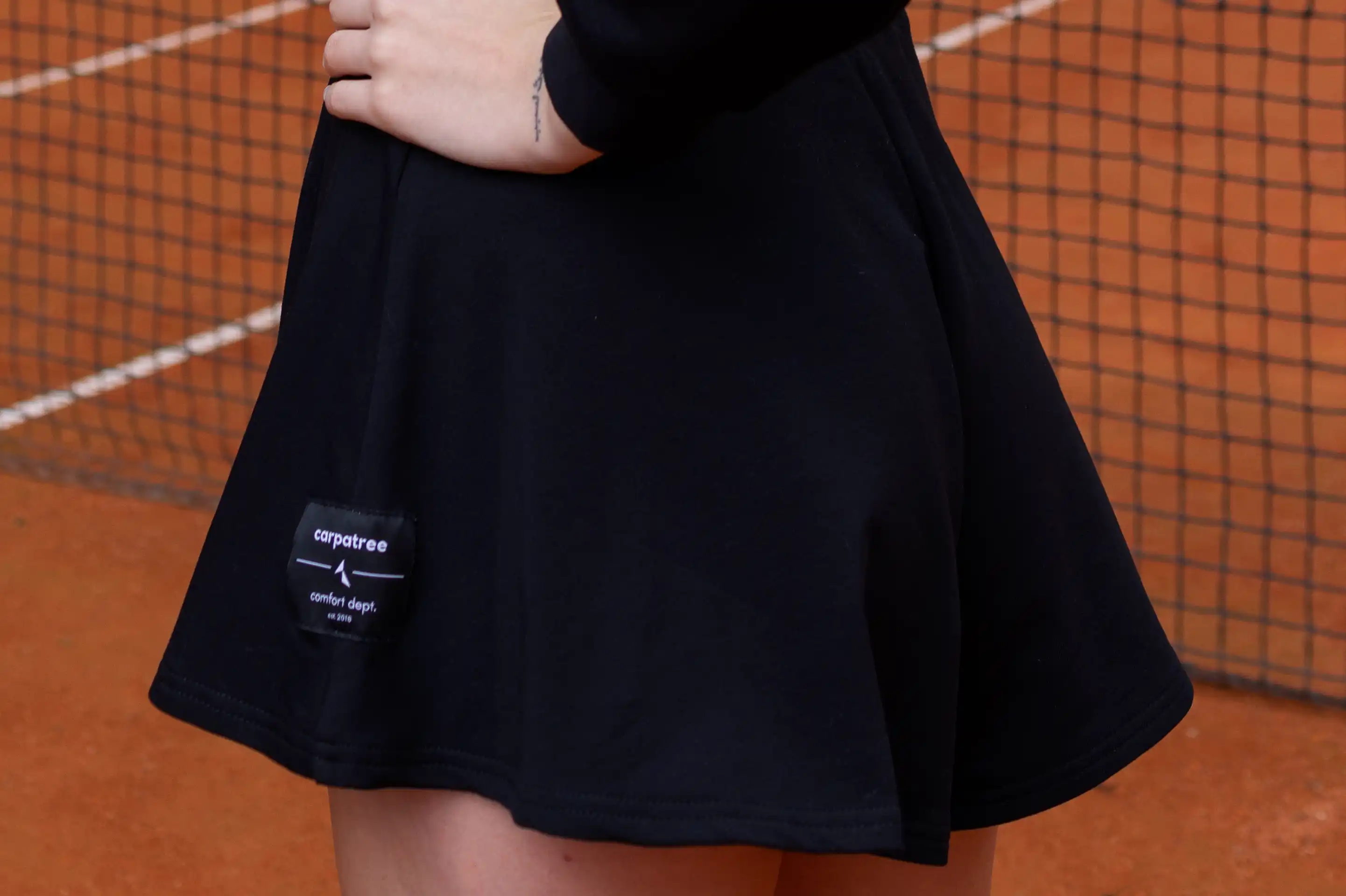 ✔ COMFORTABLE CUT
The wide, non-restrictive legs are perfect for hot weather and wherever you need freedom of movement.
✔ NON-SEE-THROUGH MATERIAL
The pleasant-to-touch cotton has a unique, dense weave, so you don't have to worry about anything being see-through during your training!
✔ HIGH WAIST
The high waist provides comfort during physical activities, and the soft material allows even those sensitive to pressure around the abdomen to wear them.
✔ SKIRT-IMMULATING CUT
The legs are designed to resemble a skirt, allowing you to look great while feeling comfortable.
✔ BREATHABLE STRUCTURE
Lightweight, breathable, and flexible cotton allows you to wear the shorts even in the hottest weather!
✔ WAISTBAND ELASTIC
The shorts won't slip or slide during use.
✔ LOGO PATCH
Stylish, flat Carpatree logo patch.
✔ MATCH WITH TOP
In the set with the Royce hoodie, which perfectly complements the outfit.
✔ COMFORTABLE LENGTH
The shorts are perfect for hot summer days, spontaneous walks, or rollerblading!
✔ MORE INFORMATION
Designed for everyday use and active leisure

Made of strong, durable material

Quick-drying and breathable

With a high waist

Comfortable cut

Designed in Poland

Skirt-imitating design

Made in Poland

Elastic material

Material - 95% cotton, 5% elastane

Machine washable
Frequently bought together
Reviews (7)
What customers think about this item?
Create a Review
September 16, 2023

Super 🥰

Purchase confirmed

September 12, 2023

Super!

Purchase confirmed

September 11, 2023

Super 😍

Purchase confirmed

September 11, 2023

Bardzo fajne

Purchase confirmed

September 11, 2023

Fajne

Purchase confirmed

September 11, 2023

Super 😍

Purchase confirmed

September 11, 2023

Super

Purchase confirmed