The model is 166 cm tall and wears size XS
Rib Seamless Leggings
Denim Blue
$59.99
Rib leggings climate will transfer you to sunny California, long and carefree trips and a unique feeling of holidays. Regardless of the season! These are leggings that are not see-through, and their ribbed structure will beautifully emphasize any figure. In addition, the minimalist design allowed us to go a little crazy in terms of colors! See for yourself ❤
rib seamless leggings
anti cellulite leggings
elegent leggings
denim blue seamless leggings
Rib Seamless Leggings
Here they are! Rib leggings that everyone has been waiting for! Ribbed design ensures that even with increased compression, any imperfections remain hidden (anti-cellulite properties). The high rise emphasizes the proportions of the silhouette and ensures comfort during any activity. The density of the material means that the leggings do non see-through even when stretched a lot.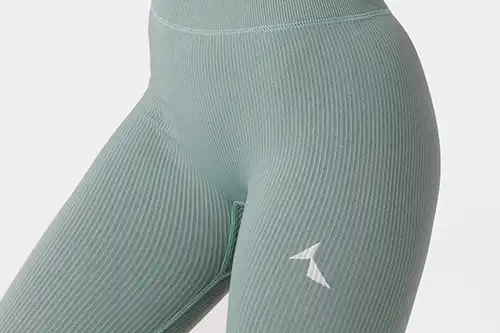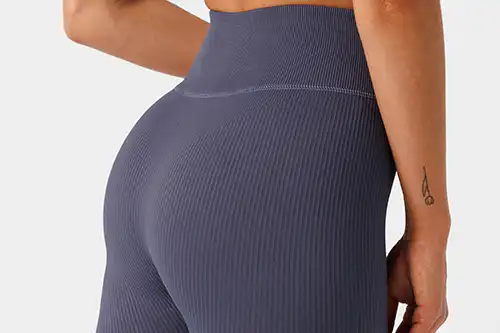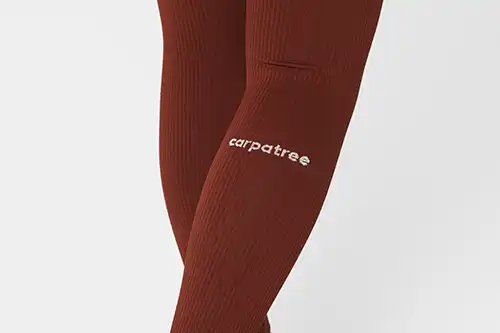 ✔ COMFORT OF USE
Thanks to specialistic technology, used in the production of material, it doesn't constrain your moves, and guarantees maximum level of tensile strength. It also doesn't cause any abrasions on the skin, even during the hardest workouts.
✔ NON SEE-THROUGH MATERIAL
Nice to touch knitwear has a unique, dense weave, so you don't have to worry, that during traing something will be visible! Even during deep squats!
✔ RIBBED TEXTURE
It not only looks beautiful, but also nullifies the visibility of any imperfections. It also gives the leggings a more elegant touch.
✔ HIGH ELASTICITY
Comfort, comfort and even more comfort! Choose these leggings if you are not short of challenges during the day and, consequently, comfort is the most important thing for you!
✔ BREATHABLE MATERIAL
The durable and hard-wearing knit fabric is also highly breathable, so any activity will be possible in these leggings - from cardio to weight training to mountain hiking.
✔ NO SEAMS
Seamless construction guarantees maximum comfort.
✔ NATURAL COLORS
Earthy colors to match any outfit - both sporty and more streetstyle!
✔ MATCHING BRA
Make your look even more complete!
✔ MORE INFORMATION
Designed for home and gym workout

Firm, durable material

Fast drying and highly breathable

Body-shaping cut

Comfortable material

Stabilizing structure

Designed in Poland

Made in China

Modern cut

Material – 90% polyamide, 10% elastane

Machine wash safe
Frequently bought together
Reviews (8)
What customers think about this item?
Create a Review
November 28, 2023

PolecamSuper leginsy mam już takie w kolorze czarnym czekam na nowości na pewno wrócę.

Daniela

Napajedla, Česká republika

November 23, 2023

DokonaléNikdy jsem si lepší legíny koupit nemohla. Sedí, nepadají, stylové

Purchase confirmed

Katarzyna

Bielsko-Biała, Polska

November 18, 2023

SuperUwielbiam tą kolekcję!

November 7, 2023

Bardzo wygodne

August 23, 2023

CudowneCudowne legginsy z grubszego materiału świetnie się noszą i nie prześwitują. A kolor na żywi jeszcze ładniejszy 😊

Purchase confirmed

August 2, 2023

Rozmiarówka standardowa. Kolor trochę ciemniejszy niż na zdjęciu. Wygodne podczas treningu.

Purchase confirmed

July 17, 2023

Idealne legginsyUlubiona kolekcja Carpatree, pas świetnie trzyma, śliczny kolor . Standardowa rozmiarówka.

Purchase confirmed

June 28, 2023

Ulubione!Leginsy są z trochę grubszego materiału, dzięki czemu nie widać żadnych niedoskonałości. Idealnie dopasowane, opięte ale elastyczne. Jak druga skóra. Noszę rozmiar S i taki też zamówiłam. Rozmiarówka standardowa.

Purchase confirmed