The model is 166 cm tall and wears size XS
Rib Seamless Bra
Onyx Black
$39.99
Rib Bra is a tailor-made product for active women ❤ It guarantees higher support than most bras in our collections, thanks to its stronger structure and thickened straps. However, the solid construction does not make it any less feminine! On the contrary! The semicircular neckline and under bust selections make it even more stylish!
black rib bra
wide strap bra
padded rib bra
ribbed bra
Rib Seamless Bra
Rib bra is a versatile product - it will work as a replacement for a regular bra, but also as a top for special tasks! It firmly supports, while at the same time not causing discomfort while wearing. What is equally important, unlike many sports bras, it does not flatten the bust! The entire collection is noble, earthy colors, created in the spirit of minimalism.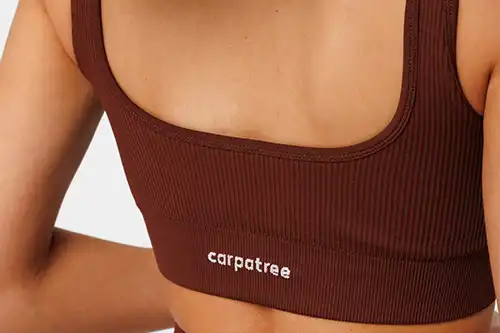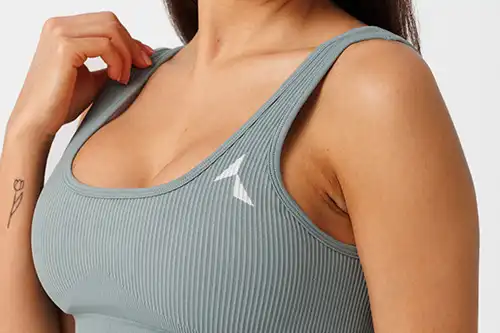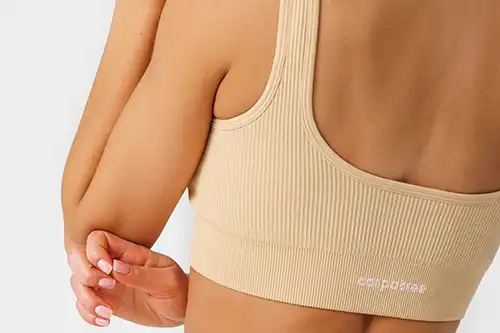 ✔ COMFORT OF USE
Thanks to specialistic technology, used in the production of material, it doesn't constrain your moves, and guarantees maximum level of tensile strength. It also doesn't cause any abrasions on the skin, even during the hardest workouts.
✔ REMOVABLE PADS
You can wash the bra in the washing machine without worrying that the pads will deform.
✔ RIBBED TEXTURE
The ribbed texture adds a more elegant touch and is also great for everyday styling.
✔ THICKENED SHOULDER STRAPS
More support during any type of activity. Finished with fine elastic thread to prevent possible chafing.
✔ BREATHABLE MATERIAL
Guaranteed comfort during demanding activities and summer hikes.
✔ NO SEAMS
Seamless construction guarantees maximum comfort.
✔ NATURAL COLORS
Earthy colors to match any outfit - both sporty and more streetstyle!
✔ MATCHING LEGGINGS
Seamless Rib leggings to complete with a bra will make your look even more complete.
✔ MORE INFORMATION
Designed for home and gym workout

Firm, durable material

Fast drying and highly breathable

Supporting construction

Comfortable material

Stabilizing structure

Designed in Poland

Made in China

Modern cut

Material – 90% polyamide, 10% elastane

Machine wash safe
Frequently bought together
Reviews (4)
What customers think about this item?
Create a Review
Bogumiła

Skierniewice, Polska

August 24, 2023

IdeaknyŚwietny mięsisty materiał, prążki fajnie dopasowują się do ciała, dekolt ładnie eksponuje biust i fajnie opina, nie wrzyna się w ciało. Polecam. Warto wziąć rozmiar większy, top i tak jest elastyczny, więc na wypadek przybrania masy w sam raz 😉

Purchase confirmed

July 17, 2023

IdealnyUlubiona kolekcja z Carpatree. Biustonosz świetnie leży, głęboka czerń, standardowa rozmiarówka.

Purchase confirmed

June 3, 2023

WYGODNYJest to bardzo wygodny stanik sportowy😊Wspaniale trzyma biust, przy tym pięknie go podkreślając. Materiał jest porządny, rozmiar zgodny z tym który noszę na codzień. Na pewno zakupię więcej kolorów tego modelu ❤️

Purchase confirmed

June 2, 2023

idealnyzarówno materiał i krój 10/10

Purchase confirmed