Tilia Cropped Sweatshirt
Black
$41.99
The newest Carpatree sweatsuit collection is inspired by femininity and delicacy in the best, sports style! Cropped Tilia Sweatshirt is about the most stylish colors, body-shaping cut and cute tape at the waist. Let's add delicate material made of cotton and elastane - and we have a perfect sweatshirt!
tilia sweatshirt
cropped sweatshirt
sports sweatshirt
body-shaping sweatshirt
cotton sweatshirt
black sweatshirt
Tilia Sweatshirt
Tilia is a perfect sweatshirt - especially, when you like feminine, delicate cuts. It's also perfect product for people, who want to show the effects of their hard work at trainings. Crop-top cut makes it possible to wear this sweatshirt with regular and highwaist bottoms. If you already love our ultimate sweatpants, then this sweatshirt will be your favorite!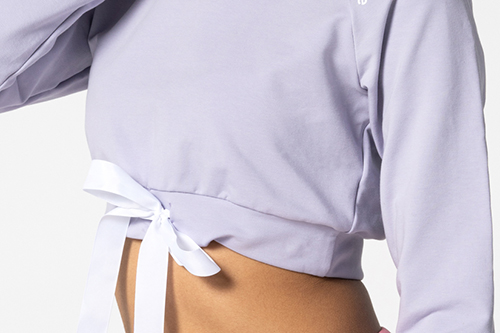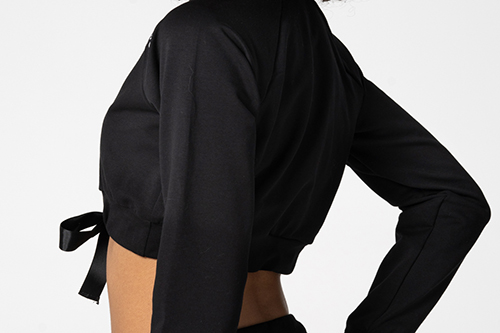 ✔ FEMININE CUT
Delicate, feminine cut highlights your silhouette, and the length allows you to show the effects of workouts.
✔ BREATHABLE KNIT
Thick structure allows your body to breathe, while also offering a pleasant and natural touch.
✔ ELASTIC CUFFS AT WRISTS
They prevent the sleeves from rolling up and adds you an extra charming look.
✔ TAPE AT THE WAIST
Adds a "modern vibe" to your outfit, and makes you stand out from the crowd.
✔ EXTREMELY ELASTIC
So you can always feel comfortable.
✔ EXPRESSIVE COLORS
The most stylish colors of this season makes you look even more fashionable!
✔ COMFORTABLE USE
Specialized seams are stretching without constraining your moves. Seams don't squeeze on the skin and don't scratch the body even with the greatest effort.
✔ MORE INFORMATION
Perfect for home and gym workout

Dense high quality knit

Soft, highly breathable material

Elastic cuffs at the wrists

Body shaping cut

Stylish design

Modern cut

Logo on the sleeve

Non fading colors

Material - 95% cotton, 5% elastane

Machine wash safe

Designed and made in European Union (Poland)
Frequently bought together