Model is 175 cm high and wears size S
Pirum Highwaist Shorts
Green
$36.99
Cotton shorts are always a good choice - especially when comfort is the most important to you. Pirum Shorts are made in many different colors, so everybody can find something for themselves. We placed pockets on both sides, so you can hide any needed small things. Thanks to the unique construction, these shorts are perfect during trainings and hot, summer days.
Highwaist Pirum Shorts
highwaist summer shorts
gym shorts
sports shorts
training shorts
green sports shorts
Pirum Highwaist Shorts
Heath, sun, active rest - those are probably the things, that make you think about summer. To help you fully enjoy activity, we designed shorts, that are perfect for workouts, but also everyday activity. Pirum Shorts have high waist and pockets (on both sides!), so you can forget about extra bag, if you want to take keys, money or smartphone with yourself!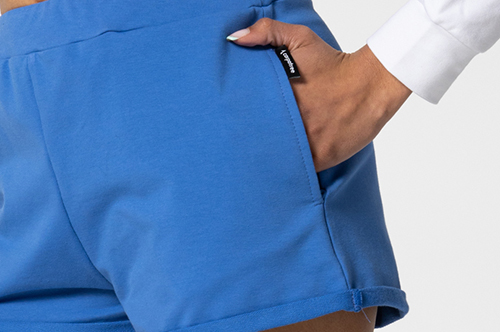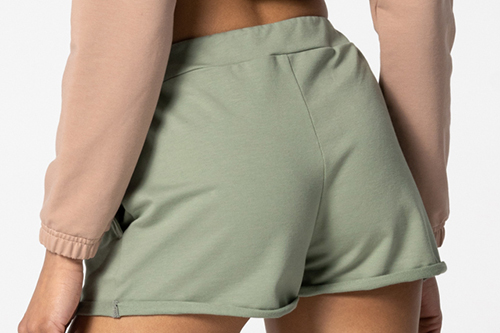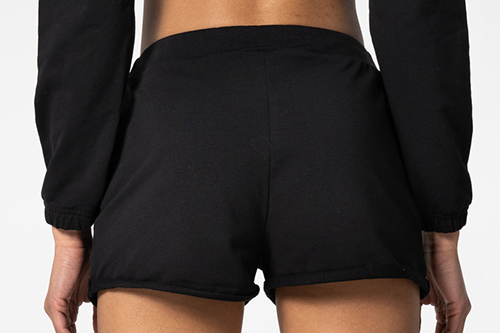 ✔ COMFORT OF USE
Length and material of the shorts, are perfect for summer, or home/gym workouts.
✔ NON SEE-THROUGH MATERIAL
Nice to touch knitwear has a unique, dense weave, so you don't have to worry, that during training something will be visible!
✔ HIGH WAIST
Shorts with high waist, that naturally highlights your best features.
✔ INTENSE COLORS
Many different colors, that you can wear alternately - depending of your mood!
✔ BREATHABLE STRUCTURE
Combination of cotton and elastane allows you skin to breathe during summer heat, and at the same time prevents you from any skin irritation.
✔ POCKETS ON BOTH SIDES
You don't have to take any additional bag, to hide your keys, smartphone or money.
✔ SMALL CARPATREE LOGO
Show, that you belong to #carpatreeteam!
✔ ROLLED UP SHORTS
Rolled up shorts are really comfortable and - at the same time - fashionable!
✔ MORE INFORMATION
Perfect for summer workouts

Made with firm, durable material

Breathable

With high waist

Comfortable cut

Rolled up shorts

Modern colors

Material – 95% cotton, 5% elastane

Machine wash safe

Designed and made in European Union (Poland)
Frequently bought together
Reviews (1)
What customers think about this item?
Create a Review
July 12, 2021

Lubię jeBawełniane, wygodne, w sam raz na upały :) Wzięłam standardowy rozmiar