Wraz z CityFit i Natalią Czajkowską zapraszamy Was na wspólny trening we Wrocławiu!

Poznaj nowych ludzi, nowe ćwiczenia i baw się dobrze, trenując z Carpatree!
---
CO DLA WAS PRZYGOTOWALIŚMY?
&nbsp&nbsp Trening pod okiem naszej ambasadorki, Natalii Czajkowskiej, utytułowanej zawodniczki bikini fitness, która zmotywuje Cię do intensywnego treningu, niezależnie czy jesteś osobą początkującą, czy ćwiczysz na co dzień.
&nbsp&nbsp Dla każdej uczestniczki, pakiet powitalny, a w nim prezenty od Carpatree i naszych partnerów
&nbsp&nbsp Przed lub po treningu, będziesz miała możliwość zrobienia sobie wspólnego zdjęcia i porozmawiania z Natalią, taka okazja może się nie powtórzyć!
&nbsp&nbsp Abyś nie zapomniała o tym świetnym wydarzeniu, przygotujemy profesjonalny filmik z treningu, który będzie dla Ciebie super pamiątką, a nasze Instastories wypełnią się waszymi wspólnymi zdjęciami
&nbsp&nbsp Nie lubisz czekać? Nie ma problemu, specjalnie dla Ciebie stworzymy stoisko z naszymi bestsellerami dostępnymi na miejscu w zaskakujących cenach!
&nbsp&nbsp Uwielbiasz nasze produkty i chcesz więcej? Otrzymasz wyjątkową ofertę na produkty Carpatree
&nbsp&nbsp Zapewniamy świetną muzykę i gwarantujemy, że naładujesz się pozytywną energią!
&nbsp&nbsp Dla Twojego komfortu trening będzie prowadzony w kameralnych grupach, a ilość miejsc jest ograniczona!


Jak było na poprzednim treningu? Zobacz sama:


TRENUJ Z NAJLEPSZYMI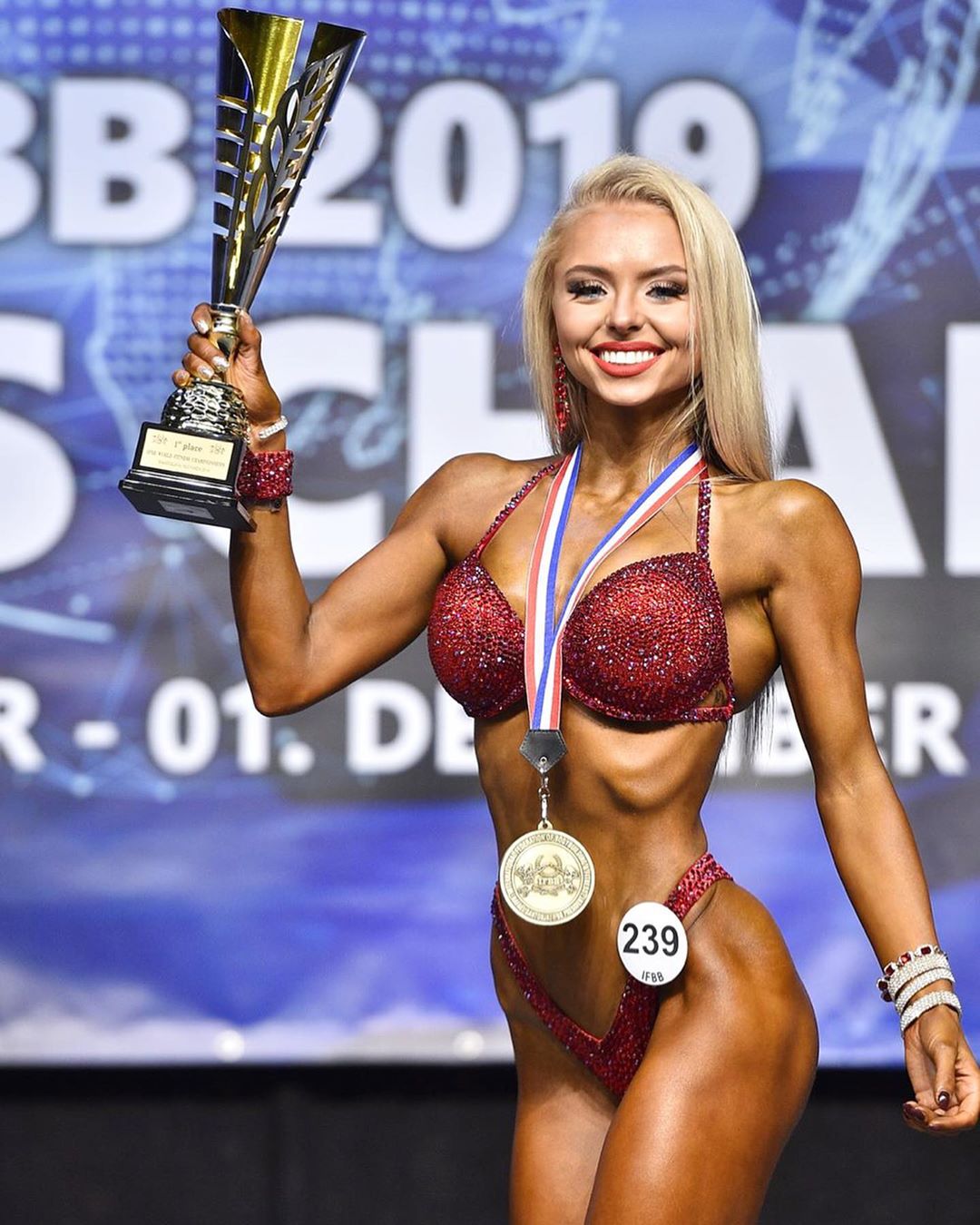 W cyklu treningów z Carpatree dajemy Wam możliwość spotkania się i trenowania z naszymi ambasadorkami, które dla nas wszystkich są ogromną inspiracją. Trening we Wrocławiu poprowadzi Natalia Czajkowska, podwójna mistrzyni świata w Bikini Fitness i laureatka wielu międzynarodowych konkursów związanych ze sportami sylwetkowymi.
Jedną z najważniejszych cech Natalii jest jej wytrwałe dążenie do osiągnięcia swoich celów. Mamy nadzieję, że jej motywacja i samozaparcie udzieli się także Wam i po naszym treningu będziecie pełne energii na kolejne miesiące pracy nad swoim własnym fit ciałem.
Najważniejsze osiągnięcia Natalii to między innymi:
2x złoty medal - World Champ Bikini Fitness
2x złoty medal - Overall World Champ Junior
Złoty medal Arnold CE
Złoty medal Overall Arnold Junior



Pamiętaj, ilość biletów jest ograniczona!

Bilety na trening Push the Limits są dostępne w trzech pakietach, które pozwalają Ci wybrać, czy chcesz kupić sam bilet wejściowy, czy także skorzystać z okazji do zakupu naszych akcesoriów w cenie przygotowanej specjalnie na tą okazję.




Bilet Basic
Pakiet obejmujący podstawowy bilet na trening ze starter packiem niespodzianką w dniu treningu.




Bilet Silver
Pakiet Silver obejmuje bilet na trening, starter pack na wejściu oraz zestaw treningowych gum oporowych marki Carpatree. Całość do odbioru przy wejściu na trening.




Bilet Gold
Pakiet Gold obejmuje bilet na trening, starter pack na wejściu oraz dowolną wybraną matę do jogi z oferty Carpatree. Mata będzie do odbioru w dniu imprezy przy wejściu do klubu fitness.