Arcade Seamless Leggings
Black
53,99 $
Arcade Leggings are a synonym of comfort, that you don't want to and you don't have to give up. Simple, basic design is enhanced with delicate panels at the thighs, that are making them stand out from the other seamless leggings. Maximal elasticity is the composition of comfort, that you feel during workout - if high waist is important to you, then you will surely be happy about the fact, that it ends higher in this leggings.
arcade seamless leggings
high waist leggings
no front seam
elastic leggings
comfortable leggings
black leggings
women's leggings
Arcade™ Seamless Leggings
Seamless Arcade Leggings are a combination of firm, beefy fabric, high waist and breathable properties. Classic cut makes them a perfect choice for every active women. Delicate inserts at the front are highlighting its modern character and high elasticity is a guarantee of comfortable workout.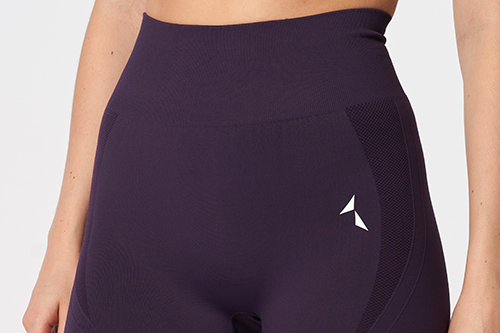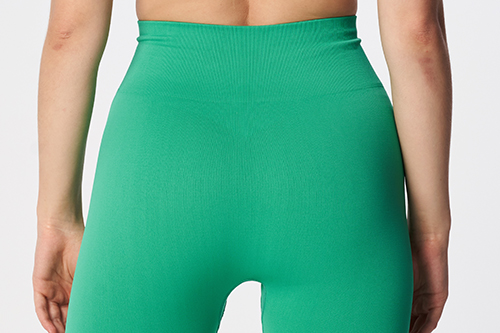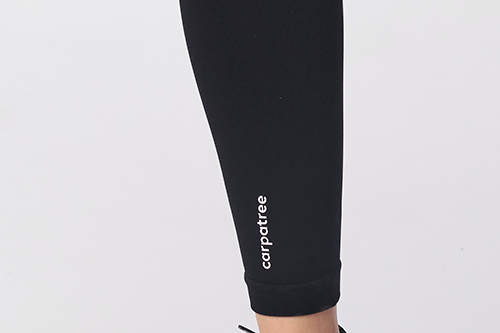 ✔ COMFORT OF USE
Thanks to specialistic technology, used in the production of material, it doesn't constrain your moves, and guarantees maximum level of tensile strength. It also doesn't cause any abrasions on the skin, even during the hardest workouts.
✔ NON SEE-THROUGH MATERIAL
Nice to touch knitwear has a unique, dense weave, so you don't have to worry, that during traing something will be visible! Even during deep squats!
✔ HIGH WAIST
High waist is emphasing your best features and feminine shape!
✔ HIGH ELASTICITY
If you prefer elasticity and comfort over compressive properties, then this leggings are for you!
✔ BREATHABLE MATERIAL
Light, breathable, thermoactive yarn is a result of combination of poliamid and elastane.
✔ NO SEAMS
Seamless construction guarantees maximum comfort.
✔ BODY-SHAPING INSERTS
Extra inserts at the front are making your silhouette look even better.
✔ MATCHING BRA
Match Arcade™ bra with leggings, and make a perfect set!
✔ MORE INFORMATION
Designed for home and gym workout

Firm, durable material

Fast drying and highly breathable

Body-shaping cut

Comfortable material

Stabilizing structure

Designed in Poland

Made in China

Modern cut

Material – 92% polyamide, 8% elastane

Machine wash safe
Das könnte Dir auch gefallen
Kundenbewerungen (8)
Wie beurteilen unsere Kunden dieses Produkt?
Eine Rezension erstellen
17. Mai 2022

Polecam na siłownie trzymaja się na pupie nie zjeżdżają. Ładnie podkreślają figure i kryją brzuszek. Polecam!

16. Mai 2022

Fajne legi, materiał fajny, rozciągliwy, super wysoki stan

8. Mai 2022

Mega fajne podkreśają figurę super materiał

5. Mai 2022

Super materiał, miękkie, dobrze dopasowane co jest wygodne podczas ćwiczeń:)

27. April 2022

Mega polecam! Bardzo dobrze wykonane i wygodne

27. April 2022

Mega polecam! Bardzo dobrze wykonane i wygodne

24. April 2022

Legginsy są bardzo wygodne, pięknie się noszą

28. Dezember 2021

GREAT!True to size, fits like glove. Not see through.